1st Gear: Inflated New Car Inventory Could Be Killing Used Car Prices
Analysts have long suspected that high volumes of lease turn-ins would kill used car prices, but that's not really the case right now, according to Automotive News. The publication claims it's a surplus in new vehicles—and the associated incentives aimed to reduce that surplus—that's hurting used car pricing more than anything, referencing chief economist of Cox Automotive Tom Webb, who said:
The fact that dealers have 4-plus million new vehicles in stock is what puts pressure on used-vehicle values... Obviously, that's too many.

As Automotive News points out, that "4-plus million" is actually 4.19 million vehicles worth of new-car inventory as of the start of April, which the Automotive News Data center claims is the highest at the start of any month since 2004.
Automotive News spoke with the senior vice president of automotive valuation and analytics at Black Book, who talked about the "vicious cycle" that incentives can start:
As inventories rise and demand slips from an all-time peak, automakers are increasingly under pressure to slap incentives on vehicles to sustain sales and justify high vehicle production. That, in turn, causes dealers to further lower used-vehicle prices to keep them attractive, potentially putting more pressure on automakers to offer additional incentives on new cars.

It makes sense: heavy incentives on new vehicles can make people think twice about buying a two year-old car, especially if the former doesn't cost much more.

And indeed, that's what Automotive News suspects is happening right now, as it mentions that the NADA Used Car Guide's Used Vehicle Price Index has dropped to its lowest value since 2010, and the Manheim Used Vehicle Value Index has gone down for the 5th time in the past six months.
G/O Media may get a commission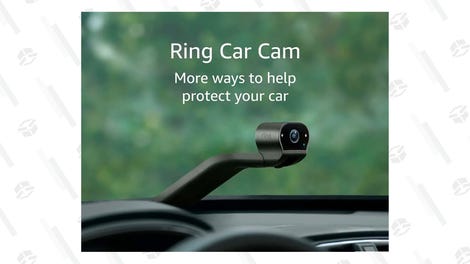 So if you're looking for a slightly used car, now might be the time to buy one. Or you can just take the cash on the hood of the new car like everyone else is doing.
2nd Gear: British VW Owners Say Their Dieselgate Fix Turns Their Cars Into Junk
It's been about a year since VW started dishing out software and hardware fixes for its European model diesel models that cheated on emissions tests. But Autocar reports that those "fixes," have been causing all sorts of problems for owners.
Those issues are all outlined in a document submitted to the UK's Transport Select Committee by Volkswagen Diesel Customer Forum, and allegedly represents complaints by over 1,000 TDI owners. Autocar breaks down the document's major complaints, writing:
Owners of cars issued with a fix for affected 2.0-litre diesel engines have also noticed increased exhaust smoke, excessive regeneration of diesel particulate filters (DPF) and DPF failure.

It says exhaust gas regeneration (EGR) valves have also failed, as have turbochargers and fuel injectors. Further claims state that other vehicles have entered limp mode or their engines have got louder once the voluntary fix was issued.

Volkswagen responded to the car website, saying that only one percent of all "repaired" vehicles were plagued by such problems. The site quotes VW's spokesperson as saying:
That means that over 99% of customers are satisfied with the application of the technical measures, which of course are carried out free of charge. As you would expect, we make it a priority to look at the vehicles of the very small proportion of customers who report any issues.

We here in the U.S. have only had a an emissions fix approved for a handful of our vehicles (and even then, it was just a software fix), and I haven't heard too many complaints yet. As the EPA and California Air Resources Board approves more repairs, and as new hardware is installed, that may change.
Anyway, here in the U.S., our managing editor Erin just bought a "fixed" 2015 TDI manual Golf wagon. Expect to hear a lot more from her soon on the purchase, and what it's like to own one of these long-term.
3rd Gear: A More Moderate NAFTA Deal May Be On The Horizon
The automotive industry has scores of OEM assembly plants and Tier One supplier factories in both Mexico and Canada, so changes to the trilateral North Atlantic Free Trade Agreement could have major impacts on not just automakers, but consumers too.
Killing off NAFTA entirely, as President Trump has threatened to do if he's unable to re-work the existing agreement, would have a staggering impact. Lately it seems more like Trump will seek to retool NAFTA than kill it.  
Thomas Donohue, CEO of the U.S. Chamber of Commerce—the largest business lobby in the country—told Reuters he doesn't think changes are going to be as drastic as we might have heard during election season, telling the news site:
Business leaders and policymakers were increasingly aware of the need to get a new deal and move on without disrupting business.
As Reuters points out, NAFTA defenders contend that the deal benefits all three nations, and allows America to better compete on a global scale. Donahue told the Reuters that the 35 percent tariff that President Trump threatened seems unlikely, as the news site reports:
Nevertheless, Donohue said understanding was growing over the need for a deal that would accelerate, not reduce trade, and argued the prospect of punitive tariffs was receding.
Speaking of that tariff, Donahue said:
In fact, we haven't heard of that in a long time...Because if a country were to put a 35 percent tariff on products moving into their country, the guys you're trading with are going to do it the next morning.

Donahue thinks a reworked NAFTA could be ready by July of 2018, saying:
Yes. That's my opinion. That's my view. The bottom line is we need to move forward on this deal. It is critical to our economic and geopolitical well-being. Period.
So maybe your next small car purchase isn't going to drive you into bankruptcy after all. We'll see what happens in about a year.
4th Gear: Supreme Court Denies GM's Request To Block Ignition Switch Lawsuits
After GM's 2014 ignition switch recall for vehicles that had a tendency to turn off while driving, the company sought protection from lawsuits because in 2009, GM had become a "new corporate entity" after the bankruptcy.
Well, in July of 2016, Reuters reported that the Second U.S. Circuit Court of Appeals nixed that idea, meaning GM would continue to be responsible for resolving ignition switch-related lawsuits.
Now GM's appeal has made its way to the Supreme Court, and, well, the court wasn't having it. Here's Reuters' report from today:
General Motors Co's (GM.N) bid to block hundreds of lawsuits, potentially worth billions of dollars, over a deadly ignition-switch defect broke down on Monday when the Supreme Court refused to hear its appeal claiming the suits were barred by the No. 1 U.S. automaker's 2009 bankruptcy.
The report went on, saying:
The justices declined to review a 2016 ruling by the New York-based 2nd U.S. Circuit Court of Appeals that rejected GM's bid to block customer lawsuits related to crashes and diminished vehicle value because the plaintiffs had not been properly notified of the defect prior to the bankruptcy filing.

It's worth noting that General Motors has been fighting (and winning) a number of lawsuits by people who claimed to have gotten into accidents because of faulty ignition switches. And now it looks like the company is going to have to continue fighting.

5th Gear: Federal Judge Reminisces On VW's Glory Days While Imposing $2.8 Billion Criminal Penalty
Last week, U.S. District Court Judge Sean Cox announced the $2.8 billion fine that VW would have to pay for cheating on emissions tests. Before announcing that, the Detroit Free Press reports, Cox had a bit of a "moment":
This is a very serious and troubling case involving a very iconic automobile company... I just remember VW's reputation, at least in our community, growing up — the quality of the product and the structure of how the car company operated...It was a leader in its field...I just can't believe that VW is in the situation that it finds itself in today.

Cox is, of course, right to be sad about VW's current state of affairs, as the company became world renowned for a vehicle that's loved almost universally: the Beetle.
Reverse: The First Cross-Country Family Road Trip Takes Place In 1908
Jacob M Murdock a wealthy business man from Johnstown PA and his family set out be the first family to drive coast to coast in a car...Jacob purchased a used Packard with 5400 miles on it for $4200.00...Taking up six of the seven available seats in the car was his wife Anna, his three children Lillian, Alice and Milton, a mechanic and a friend.

In those days gas stations didn't exist. Murdock had to write letters to shop keepers along his planed route in advance to "order" gas from local hardware stores...With all that Jacob still managed to set a time of 32 days 5 hours and 22 minutes.
Neutral: How Much Cheaper Does A Used Car Have To Be?
With heavy incentives on new cars, it's sometimes hard to justify buying used. But some vehicles lose value more quickly than others, so even incentives can't keep up with the depreciation. How much of a price difference does there have to be between a slightly used car and a new one to justify buying the former?