Hard to imagine a stranger marketing fit than French luxury bag maker Louis Vuitton and Infiniti, Nissan's re-badged luxury brand, but they're partnering on a new concept debuting at the 2009 Geneva Motor Show.
Infiniti has managed to keep the concept car they're debuting at Geneva pretty hush-hush, but given the recent precedents across the industry, we can expect to be beaten over the head with a series of nonsensical teasers any time now. We do know one thing — it will be packing some custom Louis Vuitton luggage somewhere in the car. We can't say it'll be in the boot for sure because, you know, it's a concept car, it may not even have a trunk. It may be a 'luxury enclosed space" or an "exclusive stowage section." Seriously, sometimes the marketingspeak is just ridiculous. And what is that thing in the picture anyway — is that a custom seat cushion? A wedge laptop bag? This makes no sense. Yet.

INFINITI PACKS LOUIS VUITTON FOR GENEVA

ROLLE, Switzerland (February 5 2009) - Infiniti, the luxury car company from Japan, has announced its collaboration with Louis Vuitton, the French luxury brand, for the creation of a bespoke set of luggage for a concept car to be revealed at the 2009 International Geneva Motor Show next month.

The dramatic concept will be a celebration of Infiniti and its 20 years history as a creator of performance cars. But equally it will be an inspiring exploration into the brand's future.

For Louis Vuitton, this collaboration is the latest in a long heritage of designing custom luggage for special automobiles.

* INFINITI comes from Japan. Its line-up of performance sedans, coupes and crossovers is now being launched across Europe through a dedicated network of Infiniti Centres which share a commitment to individualised and exceptional customer service. For more information, see www.infiniti.eu.

* LOUIS VUITTON has been synonymous with the art of stylish travel since 1854. Since 1987, it has been part of L.V.M.H. / Moët Hennessy; Louis Vuitton, the world's most prestigious luxury goods group, is headed by Bernard Arnault. Since 1997, with the arrival of the designer Marc Jacobs, it has extended its expertise to women's and men's ready-to-wear, shoes, watches and jewellery, sunglasses, combining traditional craftsmanship with flair and innovation to create a complete lifestyle experience. For more information, please visit www.louisvuitton.com.

* PICTURE CAPTION: Shiro Nakamura – Senior Vice President Infiniti Design – collects part of the Louis Vuitton custom luggage from the LV store in Roppongi, Tokyo for a concept car Infiniti will reveal on March 3, 2009.
G/O Media may get a commission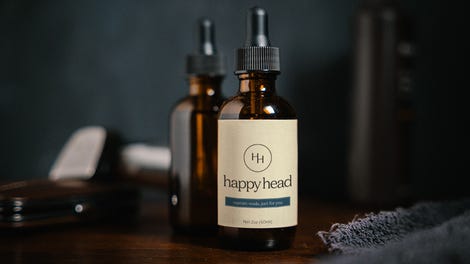 [Source: Infiniti]