OVI, Mich., Oct. 21, 2013 — INFICON, a global supplier of leak detection equipment and systems for the automotive industry, will feature live demonstrations of its latest leak detection systems with a turbocharged Saab engine at this year's Automotive Testing Expo at the Suburban Collection Showplace in Novi.
Visitors will be able to see first-hand how INFICON leak detectors are able to not only detect leaks but also pinpoint the source, at the company's exhibit during the three-day expo. The demonstrations showcase how INFICON leak detectors "cover the car" when it comes to identifying leaks in either components, component subassemblies or on final assemblies lines. (Booth #13029)
"The benefits of using INFICON's sniffer-probe technology over traditional methods of leak detection are two-fold, with the ability to detect smaller leaks while also being able to do so more quickly and accurately," said Thomas Parker, INFICON's automotive market sales manager for North America.
INFICON is a leading global developer, manufacturer and supplier of instruments and equipment essential for leak detection in air-conditioning, refrigeration and automotive manufacturing. The company has manufacturing facilities in Europe, China andthe United States, as well as subsidiaries throughout the world.
More information about INFICON automotive technology is available online at www.inficonautomotive.com.
G/O Media may get a commission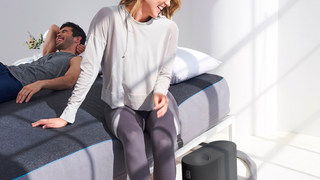 Eight Sleep Pod Cover
Source: INFICON