After Watkins Glen International stepped up to fill the hole left by the Verizon IndyCar Series' disaster of a Boston race—which never happened and left a $2 million bill—the track is already back off of the schedule. IndyCar will go to Portland instead, to race at a track recently said to be in need of "upgrading."
Watkins Glen, the ever-beautiful road course in New York, filled in for Boston just two weeks after the doomed race went bankrupt and the deal fell through in 2016. But stepping in to save the race date didn't help Watkins Glen get more people out to the track, with Motorsport.com reporting that attendance numbers in both 2016 and 2017 were "similarly paltry."
The attendance troubles were echoed by Jalopnik Editor-In-Chief Patrick George, who said there "were like 10 people there" when he went to the race this year.
So, new year, new race track, maybe new and large crowds. IndyCar decided to return to Portland International Raceway for 2018, which last hosted the Champ Car World Series in 2007 before the Indy Racing League merger. It'll be the second-to-last track on the schedule, with its race weekend on Sept. 2.
G/O Media may get a commission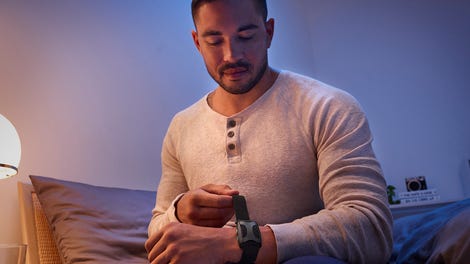 It's a nearly two-mile road course that'll be run on Labor Day weekend, but track designer Tony Cotman told Motorsport.com earlier this year the track needs some upgrades before hosting IndyCar. Here's what he said, from Motorsport.com:
"I haven't been there for six months, but from when I went, I'd say there's some upgrading that needs to be done because everything there is kinda temporary.

"There's some changes to make to some of the debris fencing, for example, but that can be done easily enough. ...

"So my worry would be that it doesn't just need a promoter; more like a 'promoter-plus' – someone who's willing to take more of a financial risk. Portland might need 80,000 people over a weekend to make it work for the guys paying the bills whereas Barber [Motorsports Park in Alabama] might be able to get away with 20,000."
As for the rest of the calendar, IndyCar said it kept 16 of the 17 races from this past season and most are around the same date they were this year.