IndyCar just imposed new rules on drivers to ensure they don't speak out of turn, criticize the series, its officials, its sponsors, or damn near anything else that it feels "denigrates" the series. Because IndyCar drivers are just too provocative.

The rules change came after the Fontana race where members of the paddock took issue with the 500 miles of racing and the series' schedule.

Here's what the new section – 9.3.8, Detrimental Competitor Conduct – says:

Competitors must be respectful, professional, fair and courteous to others. At all times, Competitors must not, attempt to, or engage in conduct or statements that in the judgment of INDYCAR:

a) Threatens or denigrates any Official, fellow Competitor or the INDYCAR brand;

b) Calls into question the integrity or legitimacy of the Rules or their application, construction or interpretation;

c) Denigrates the IndyCar Series racing schedule or Event(s);

d) Threatens or denigrates any INDYCAR business relationship, including those with sponsors or broadcasters;

e) Otherwise threatens the integrity, reputation or public confidence of the sport, INDYCAR, or IndyCar Series.
G/O Media may get a commission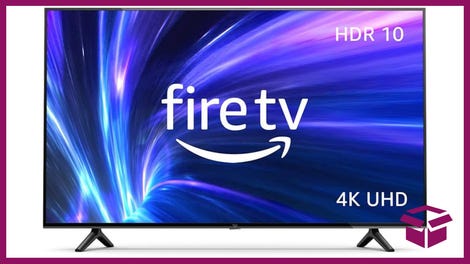 42% Off
Amazon Fire TV 50" 4K Smart TV
As Marshall Pruett over at Racer points out, it's effectively a gag order, covering everything drivers could find problematic in the series. Have something bad to say about the schedule? Nope. How about the coverage? ABC and NBC would prefer you didn't. Shitty Verizon coverage in the paddock. Shut your damn mouth!

Not only does it hamstring drivers and teams from speaking their minds, but it puts the media in a completely untenable position of having to skirt around obvious questions for fear of interviewees simply clamping their lips shut.

As for punishments, IndyCar hasn't even defined them, proving how much thought actually went into these new rules.