While the Ambassador tends to wear the mantle of the iconic car of India, the car that put Indians on the road was the Suzuki Maruiti 800. Derived from the '79 Suzuki Alto, the 800 has been in production since 1983. To outsiders, it's just an anonymous econobox. To vast numbers of Indians, it was freedom. And now it's done.
The 800 began life as the Suzuki Alto (well, really the Fronté, the 5-door version), which was designed for the cramped, narrow streets of Japan's cities. India, while much bigger than Japan, also manages to have some pretty crowded, dense cities, so the diminutive Suzuki was a good fit.
The 800 was Maruti Suzuki's first manufactured product, and became the first affordable car for India's nascent middle class. After a full redesign in 1986, the 800 has remained pretty much the same ever since, aside from minor updates like more modern lights, bumpers, and other details. The three-cylinder 796cc engine makes an awe-inspiring 37 HP, and for a brief period of time genuine daredevils could have bought a 45 HP screamer. All in all, over 2.7 million of these little guys have been built.
G/O Media may get a commission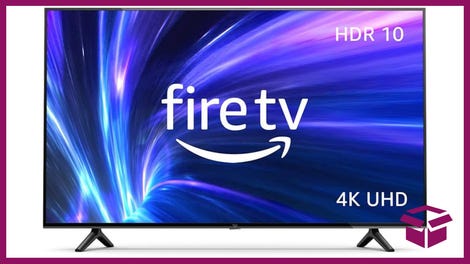 42% Off
Amazon Fire TV 50" 4K Smart TV
That meager 37 HP only has to haul around about 1400 lbs (plus the seven or so people these cars normally seem to carry), manages to get around 40-45 MPG, and sells for right around $3600. Those are the stats that really matter for this car, so why even bring up that this utilitarian little box takes 18 seconds to reach 60? I won't bring it up at all.
The old 800 was quite literally the car that put India on wheels, and as such it was a tremendous success. So let's all decant a Kingfisher on the rug and give a thought to the passing of this little hard-working and friendly Indian.
I wonder what car it will get reincarnated as?