This ain't your mother's car review. Hell no, amigo. This is a bare-knuckled, down-and-goddamn-dirty, grab-you-by-the-throat knockdown drag-fight between the most highfalutin' European, Eye-talian exotic supercar and a good ol' boy in a Johnny Cash suit. Hell yeah! This is some booze-time, gun-totin', South-Will-Rise-Again fun with some real fast rides! Hold on to yer ankles, chicken-shits, it's Car And Driver's September 1991 comparison test between the GMC Syclone and the Ferrari 348ts. Goddamn right!

Car And Driver, of course, has a fine legacy of trolling Ferrari. Thirty years earlier in March 1964, the magazine under David E. Davis Jr's august leadership put a Pontiac Tempest GTO against a Ferrari 250 GTO.
Just the three letters "GTO" was sacred territory. Gee Tee Oh. Nobody outside the gates of Fiorano touched it. John Z. DeLorean, wonder boy of the Pontiac Motor Division, didn't think so. The 1964 Pontiac Tempest GTO: Enzo was pissed, but America loved it. Stick it to the bastards, we said, the Euro-snobs! Here, then, we see history repeating, clawing its way out of the nadir of Eighties showroom-stock performance: the GMC Syclone, one of the greatest trucks GMC ever built, and the Ferrari 348ts, one of the greatest trucks Ferrari ever built.
It's an ode to good ol' fashioned, run-what-you-brung street racing—the charming, wholesome, American Graffiti boys-being-boys kind of street racing, y'know, not the kind that gets people killed sometimes. The Syclone, the "rube from Omaha," is a real car guy's kinda truck, for Real Car Guys (oh yeah!), all blacked-out like a Bad-Ass Muscle Machine (woo!), and especially with that Confederate Flag on the front bumper (hell yeah, baby!) and the gun rack in the back window (pew pew, protect yer rights)—and Car & Driver editor Patrick Bedard knows it full well, baby, so he does not hold back on the Real Car Dude Kinda Talk:
We'll try to keep this discreet—your mother might find the magazine—but, just between us guys, we all know that half the fun of a fast car is standing on the pedal, pivoting those throt­tles wide open, and seeing the goat in the next lane back out of your peripheral vision as if he had it in reverse. Adios, hairhat. It gets better.

Can we agree that a fast car rises to its highest and best use when you take the wanker's money, too? Better yet, get his pink?
G/O Media may get a commission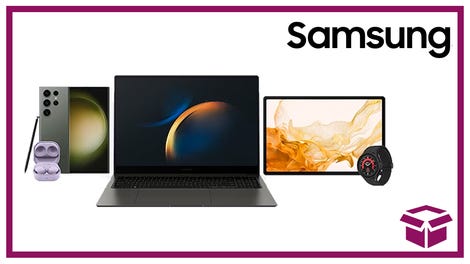 24 hour deals
Discover Samsung - Daily Deal
Adios hairhat, indeed!
We can't say the phrase "get his pink" has aged well, or the wanton Britishism. We can say this, however: we've got people sneering at 400 horsepower today, the spoiled brats, but back in 1991 if you had 280 horsepower from a 4.3-liter V6 with a Mitsubishi TD06 turbocharger and a Garrett air/water intercooler, you were hot as hell. In fact you were not only hot as hell—you were a mere 20 horsepower off from the Ferrari's Tipo F119 V8.
The Ferrari reached 60 miles per hour in 5.6 seconds. With all-wheel drive traction, and at temperatures under 75 degrees, the Syclone hit that same mark in 5.3. The Ferrari ran the quarter-mile in 14.5 seconds; the Syclone in 14.1. The Ferrari hit 166 miles per hour, while the Syclone managed a top speed 40mph less—"but, hey, that's a different race. This is America, the land of go on green," said Bedard, brimming with so much American pride he is literally burping Conway Twitty songs, "and that's the game we play to lighten the pockets of the unwary."

The Syclone beat the Ferrari to a dead stop too, from 70mph to stopped four feet shorter. Not many trucks can corner at 0.80gs today, but the Syclone can.

The Ferrari is rare. Just 2,995 Syclones were built by Production Automotive Services. The Ferrari 348 was built from 1989 to 1995. The Syclone was a one-year-only deal, for 1991. The Ferrari 348 cost over $120,000 new—in today's hyperinflated Weimar Republic dollars, that's $210,657.
The Syclone cost nearly a fifth that. An average Ferrari 348 is worth about $41,000, while the highest recorded sale of a Syclone—a PPG Pace Truck—was $66,000.
The one key difference between the Ferrari and the GMC Syclone? You can fit seven kegs of beer in the back of the Syclone.

U-S-A! U-S-A! U-S-A!