Fiat, for some reason, seems to think they can only sell one model name here in America, and as such all their cars here have to fit into the 500 line — the enlarged 500L, which was already pushing the look a bit, and now the brawnier 500X. I'm not sure I get why they think this way.
The 500L ended up not bad, especially when you realize there's at least a little precedent to go to, the Fiat 500 Gardeneria wagon. But I'm not sure about the 500X.
The 500X is Fiat's beefier, brawnier, (optionally) 4 wheel-driveier entry in their lineup, and it's built on the same platform and uses the same drivetrain as the Jeep Renegade, even though the two cars are not male and female twins of one another, no matter what some goofballs say.
The first thing you're likely to notice is that the 500X is designed to look like a much larger Fiat 500 — and that's the part I don't really get. I really like the 500's look, and think Fiat did a great job of translating the original tiny 500 design to a modern design vocabulary, and the size jump from the 60s-era 500 to the modern one was handled with grace and skill.
G/O Media may get a commission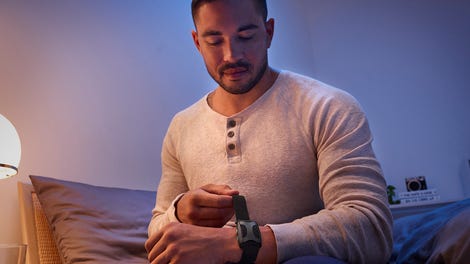 Now, with the 500X, Fiat's stretched the 500 design much further, and I think it's starting to get a little weird. I don't think the car necessarily looks bad, but the original 500 motif is a pretty labored here. But it really doesn't have to be.
Fiat has a number of other nameplates with design vocabularies that already work on a larger scale, and a history of 4x4 versions. The new 500X itself, for example, is based on the same platform as the Punto, which has its own distinct look that may work better on this sort of car. Why not introduce the Punto name and look here?
Or, I think even better, what about an American version of the Panda Cross? It already has a great rugged look in a wagon/SUV-type format that would scale up to the 500X platform very well, and not look like someone Gamma-ray Hulkified the tiny 500.
Well, clearly Fiat didn't ask me. So let's talk about disconnecting axles and oily bits. The 500X comes in three variants: a FWD one, a FWD one with "Traction Plus," and a full 4x4 one that allows, for reasons of economy, the ability to disconnect the rear axle at will.
Back when Fiat's reputation for reliability in the US wasn't so great, the idea of a Fiat that could disconnect its rear axle was likely something Fiat owners were familiar with, accompanied by a cloud of rusty powder. The new 500X can do it, too, but in a much nicer way — with electronics, and to save fuel.
Fiat's PR team refers to the FWD/4x4 split like this:
one for those with a spirited, metropolitan outlook and the other for active, stylish adventurers
Which, of course, is the most eye-rolling way you could possibly describe the idea of a car that can go on or off-road. Can anyone read "active, stylish adventurers" and not think of some hairsprayed dipshit in cargo shorts smiling vacantly in some Eddie Bower catalog or some shit? Ugh.
The 500X has a pretty good number of engine and transmission options, including, happily, a 6-speed manual and Fiat-Chrysler's relatively new 9-speed automatic. Here's the engine options, at least for Europeans. I'd expect in the US we'll just get the higher end of these:
The engine range of the new FIAT 500X in EMEA countries comprises four petrol engines and three diesels: Front-wheel drive, petrol-powered models are either equipped with a 110hp, 1.6-litre "E-torQ" engine with a five-speed manual gearbox or a 140hp, 1.4-litre Turbo MultiAir II petrol engine with either a six-speed manual or a six-speed twin-clutch transmission. All-wheel drive petrol models, which are equipped with a nine-speed automatic transmission as standard, are powered either by a 170hp, 1.4-litre Turbo MultiAir II engine or the 184hp, 2.4-litre Tigershark engine.

The front-wheel drive diesel range consists of the 95hp, 1.3-litre MultiJet II turbo diesel, equipped with a five-speed manual gearbox and the 120hp1.6-litre MultiJet II turbo diesel equipped with a six-speed manual gearbox. The four-wheel drive diesel option is the 140hp, 2.0-litre MultiJet II turbo diesel, which will be available with a six-speed manual or nine-speed automatic transmission.
E-torQ? Oh boy. I hope they make a big chrome badge with that on it for the tailgate. I'm not exactly sure yet what the system is for the FWD version's optional "Traction Plus" but I suspect it may be a limited-slip system of some kind? It's likely the same system Fiat uses on the 500L Trekking edition, which mimics the effects of a locking differential on low-grip surfaces. It seems similar to torque vectoring systems.
Of course, the 500X is well-equipped with all the modern toys: Lane Assist, Blind Spot Assist, and infotainment system with a big screen, nav, Bluetooth, and some Uconnect smartphone integration stuff that lets you Facebook or Tweet or Tinder or ChatRoulette or whatever it is that's so goddamn important to do while driving. I guess sending pictures of your junk.
That's all well and good, and just about a necessity to offer, but the version I really, really want of a car like this doesn't seem to be on the table yet. By making a (relatively) small, 4x4 capable car with a manual transmission option, Fiat's coming so close to hitting the old Fun Car model. If they'd only offer at least one limited edition with 80% of the interior trim gone, a big hole in the roof panel, and a manual transmission, I'd think that was fantastic.
I'm not holding my breath. I guess I'll have to make my own when these start selling for cheap around 2030 or so.