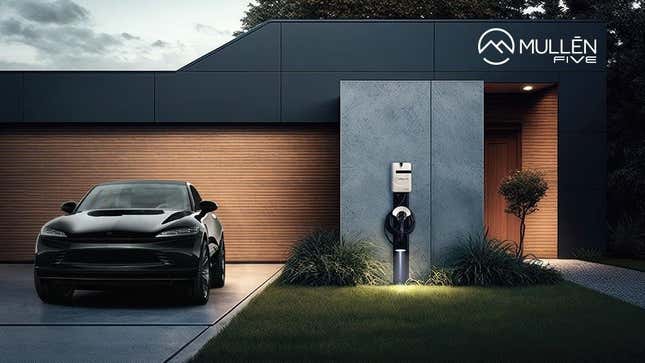 Random friend requests from users around the world. Messages of support and congratulations for features or technology I had nothing to do with. These are the things I've been dealing with for the past few months as people flock to my Facebook profile. And they all have one thing in common: they all come from people who think I'm a man named Lawrence Hardge, an executive at an EV startup partnership called Mullen Advanced Energy Operations.
It honestly makes no sense how people think I'm this man. Go ahead and take a look. All one has to do is open their eyes. I mean sure, we're both Black, wear glasses, and share a first name. But come on, his last name is six letters and mine is five! They also both start with H… but that's beside the point. I'm not this man.

Everything started earlier this year on my otherwise dead Facebook profile. Now, to be clear, I don't use Facebook like that. For one, I'm a millennial. And other than connecting with former classmates who I never speak to, I go on sometimes to peruse various automotive groups. Besides that, I'm not an active user. So I was confused when I started to receive friend requests, at a pace of two to three people a week sometimes. As I looked over them I wondered how the hell these people kept finding me. I know I'm on the internet because of what I do, but it's not like I'm a public official or anything. And I didn't recognize a single person. Then the messages started.


And they made no sense. From messages praising "my" fire extinguisher:

To messages saying I was going to "overtake" Musk and Tesla. Just who the hell did these people think I was? So I started digging and ended up down a rabbit hole of questionable technology, possible vaporware, and outright sketchy stuff.
Lawrence Hardge is an inventor who is known for coming up with something called the Knock Out 360 Fire Extinguisher, which Consumer Reports didn't approve of. It's not even listed for sale on Amazon anymore. Aside from that, he's also the founder and CEO of a company called Global EV Technology. Their claim to fame is something called Ever-Charge Technology. It comes with bold claims: it's a cellphone-sized device that can be attached to any EV and enhance its battery performance. How? Who knows. I'll let Global EV Technology Explain. Emphasis Mine.

According to testing completed by Element, our Ever-Charge Technology increases typical EVB runtimes by up to 300+ percent and extends the mileage and range capacity of almost any EVB by hundreds of miles. Under the right conditions, the ranges of top EVs may increase by close to 500 to 700 miles. The Ever-Charge™ Technology has been tested in several EVs in labs and on roadways. It allows EVs to charge fully at lightning speeds at public charging stations in 15-20 minutes or within 1 hour at home, saving time and energy resources. It also saves money by extending battery life. The Ever-Charge™ Technology reduces the need for frequent charging. The Ever-Charge™ Technology rejuvenates parked & cold batteries unplugged 100% in 24 hours
While it reads like it's a game changer, it's leaving out some key details.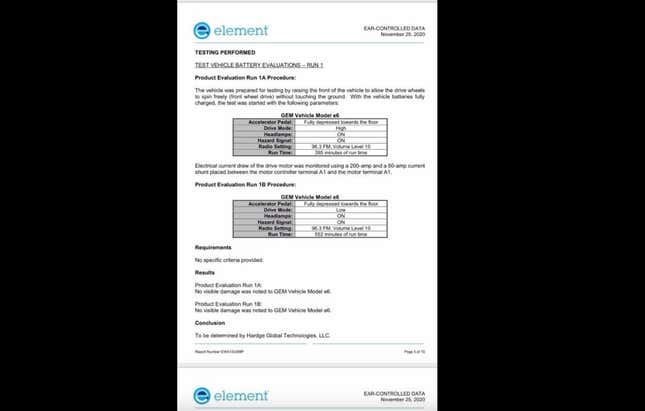 The results of the testing mysteriously disappeared, but I managed to find them: buried in the pictures on Hardge's Facebook profile are two pages of what's supposed to be a 14-page report. If you look closely you'll see that the main details left out of both the description of the Ever-Charge Technology and its release announcement were that the test was performed using a GEM E6, one of those small golf cart like EVs retirees use down in Florida.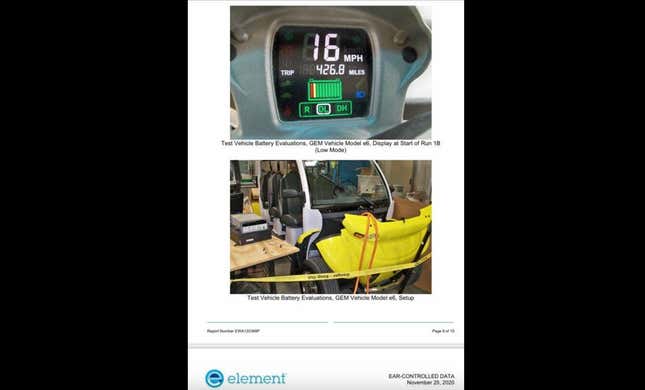 It wasn't performed on a "top EV" as the description mentions. The test was also done without the drive wheels touching the ground. Basic science tells us that low rolling resistance and a lighter load on the battery are going to mean a higher range. But this all just points to the testing being purposely presented as misleading. I reached out to Global EV Technology to see if they could explain their tech a bit more and was met with silence.
Still, this was all enough to convince a Southern California-based EV startup called Mullen Automotive that Hardge was the man for the Senior Vice President of Technology job at a newly formed partnership between Mullen and Global EV Technology called Mullen Advanced Energy Operations.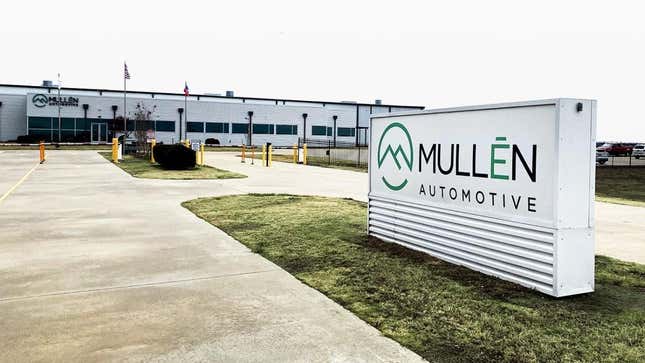 Looking into Mullen didn't make me feel much better about all of this being legit. Based in Brea, California, Mullen was started in 2014 by its founder and CEO David Michery. The company has an EV crossover it says is coming called the Mullen 5. They're also claiming 25,000 reservations for this thing.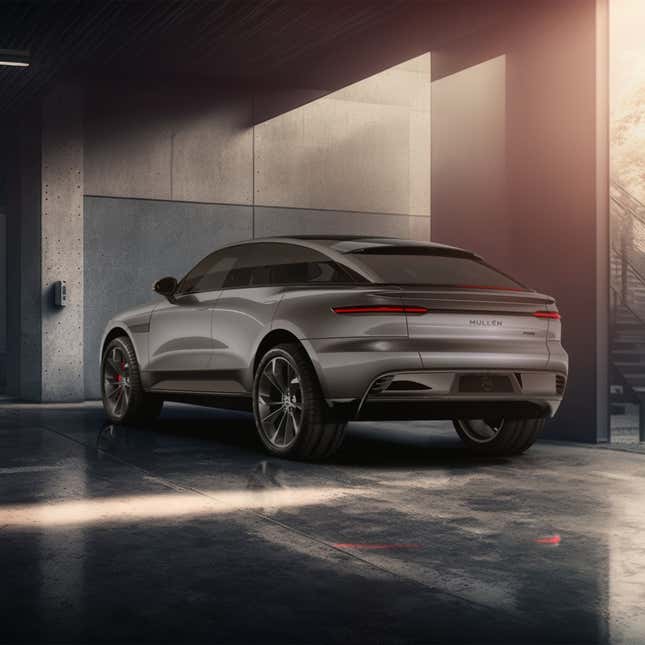 With a target starting price of $55,000, they're claiming 325 miles of range, 155 mph top speed, and a 3.2 second zero to 60 mph time. If your bank doesn't flag it, you can reserve one now for $100 and see it… someday, maybe.

While customer deliveries have yet to happen — mainly because the company has yet to produce a single one — Mullen lets the Five come out for sporadic public appearances. The company took the Five on a nine-city tour towards the end of 2022. Before that, its last major event was winning the top zero emission vehicle award at the LA Auto Show. Aside from the Five crossover, the company dabbles in quite a few things that don't really seem to exist yet.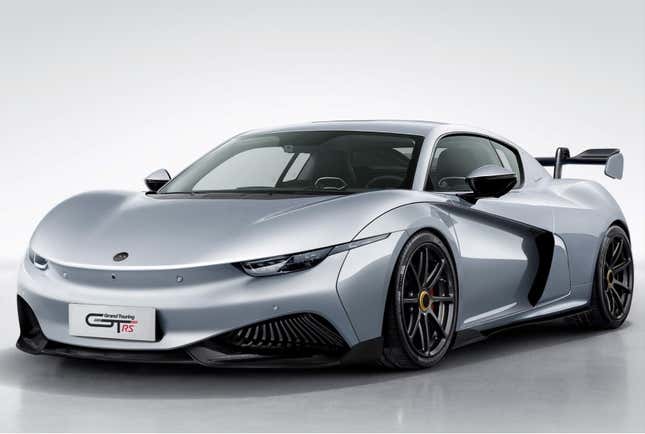 There's a supercar EV called the Mullen GT that's "coming soon" that they want $1,000 deposits for. The car originally started life as the Mullen DragonFly and debuted in 2019. But it's actually a rebadge of a sports car from a Chinese automaker called Qiantu Motors; they own Bollinger, the failed EV off-roading startup that is now a commercial EV truck division of Mullen after it was purchased in 2022. A cab over EV semi of the same name is supposedly coming in 2024;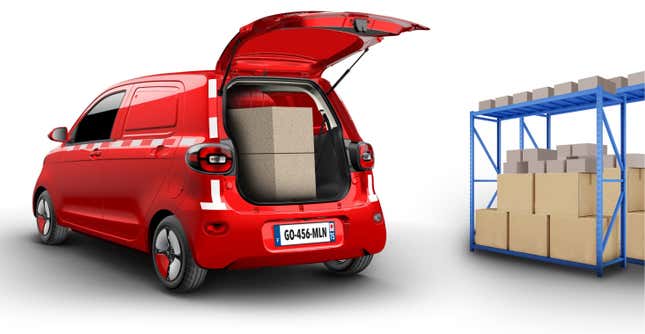 There's the Mullen GO, a small European City delivery car that was supposed to have German deliveries start at the end of 2022; there's also a trio of commercial vehicles dubbed the Mullen One, Three (a rebadged Isuzu N-Series truck), and Campus. The One and Campus are apparently rebadged commercial vehicles from an unknown Chinese manufacturer. This is all in addition to the hundreds of sketchy YouTube videos about investing in the company's stock (which has been below a dollar a share since mid-May) or videos that say everything and nothing at the same time. Even worse is a damaging report from short-seller Hindenburg Research that calls all of this "Yet Another Fast Talking EV Hustle." Mullen didn't return a request for comment either.
Whether or not Hardge and Mullen actually have any real EV or EV tech coming, I'm not a part of it and definitely wouldn't want to be, even if someone paid me. So for those of you out there that are Mullen fans remember and think you've found me on Facebook, I am not Lawrence Hardge!