Ah, fall. The sun is setting early, the rest of the county is cooling while southern California is the hottest it will get all year, and both my fantasy football team and the Niners are sucking. Only one thing could redeem all of this nonsense: Supercross. Consider this your Supercross starter kit.
I know I'm still the new guy around here, and maybe Jalops and 'Splitters are already SX fans—in which case you can skip to the bottom and leave "Sean for Mayor" in the comments.
This past weekend marks the unofficial start of the Supercross season, at least in my mind, with the Red Bull Straight Rhythm competition. For those of you not hip to these sorts of things, Straight Rhythm basically unwinds a SC track into a half-mile straight where racers have to perfectly manage each whoop, jump, and tabletop. The idea behind this sprint is that it doesn't allow racers to use the natural layout of the track to determine where to scrub speed and where to pin it - they have to do it all on their own.
You can watch the race in it's entirety here.
Next on the calendar is the Monster Energy Cup. This event doesn't count towards the season's point standings, and puts riders in three, 10-lap main events. The track is designed by the GOAT, Ricky Carmichael, and a rider takes home a million bucks if he can win all three.
But a million bucks isn't as cool as a Championship, so the level of riding still tends to be slightly less than the regular Supercross races, which begin in January in Anaheim and travel all around the country. During the season, racers ride in a series of heats, with the top four making it to the main, 20 lap event.
G/O Media may get a commission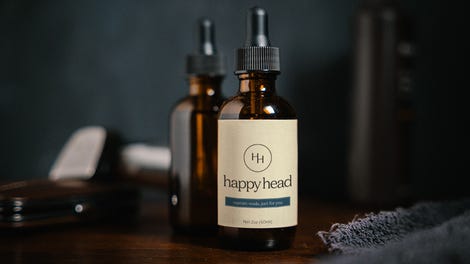 Reasons Why You Should Love Supercross
Before I dive into this, a quick bit of why I'm writing this. No, Monster isn't paying me. I thought Supercross was for bros and idiots - I was basically Seth Cohen and thought all things and people from Chino sucked...until I met Ryan Atwood. Yes, that's an OC reference and yes, I'm sorry in advance.
I had a bunch of friends going to the Anaheim race two years ago and they had a fancy box, so I decided to tag along. That night, I witnessed the best racing I'd ever seen in my life. This is no knock on MotoGP or WSBK, but nothing had captured my attention quite like this. Here's why:
You get to see all of the action. This is more true if you go in person than on TV, but being able to watch as riders battle through every turn and every jump of a race adds to the drama tremendously.
There isn't a "right way." Unlike road racing, there isn't one best way to get around the track. Some guys take inside lines, some guys take outside lines, some guys take two doubles, some guys try and quad. Often times, guys racing side by side choose different lines, which means they trade place often and dramatically.
(Almost) every race has a close battle. The qualifying races are often better than the main event, because the battle for fourth place is often by guys much closer than the guys in the first and second spot. So often in road races, a rider will get out in front and stay there. In SX, there is rarely a race where the qualifying spots or main race winner is decided until the very end.
Guys ride at 110 percent. This isn't to say that this doesn't happen in road racing, but I certainly can rarely tell a guy is riding just at or above his skill level until Marquez crashes. Watching James Stewart barely keep the thing up while coming from 14th to 1st while riding like a mad man is a truly special thing.
Here are some storylines to watch:
My favorite racer, James "Bubba" Stewart is back this year after being suspended for a year for failing a drug test for taking Adderall without having a Therpeutic Use Exemption on file, which he's done now. Stewart is a win or crash trying kind of guy, and his skill is simply unparalleled when he can keep the bike upright. In 2014, I watched as he went from 14th to 1st in Toronto, where he was so much better than the rest of the class he might as well have been racing me. He also has the best athlete Instagram on the planet (the above pic was posted on the night of the first race of the season he was suspended for). By the way, he won the Straight Rhythm competition this last weekend and his brother Malcolm, who races 250s, won the Lites class.
Ken Roczen is an up and coming talent who looked like he might fill Stewart's shoes last year on his Suzuki. He came out strong, winning Anaheim One and Two, but couldn't put it together the rest of the season. Like Stewart, he too has a "win or die trying" mentality which makes him fun to watch.
Ryan Dungey won the overall point standings last year, but might be my least favorite rider. He's incredibly talented, but usually wins through getting out in front and making zero mistakes. Not that I can fault him for that, but he's never really had the fire to make great passes or push from 4th or 5th place - plus he just sort of seems like a robot. I know plenty of people who love him for this, but I'll root for Rozcen or Stewart every day of the week.
Last year was Cole Seely's first year on a 450, and he finished 3rd in the points overall for the season. Like Dungey, he's been criticized for lacking aggression in his riding, and he usually succeeds through putting together lots of clean laps. I got a chance to interview Cole last year, though he answered most of them like he'd get in trouble by his PR people.
Justin Barcia, Trey Canard, and Eli Tomac are three more guys in constant contention for the podium. Justin recently moved to Yamaha and has the skill, but hasn't really been able to put it together. Tomac is incredibly fast, but somehow manages to be forgettable. And Trey Canard came back from a broken back in 2012 to race last year, where he rode like someone lit a fire under his ass.
I'm certainly no Supercross expert and I'm sure there are plenty of you who have been following it way longer and know way more about it than I do - but this is how I've come to view a sport that's become my favorite to attend, watch, and follow.
If you've never given it a chance, find tickets for when they're near you or at least watch a race or two on TV. I took friends who don't even ride to the races last year and even they were screaming and cheering for races by the end of the night. You can look at the season schedule or get tickets here.
See you guys at Anaheim.