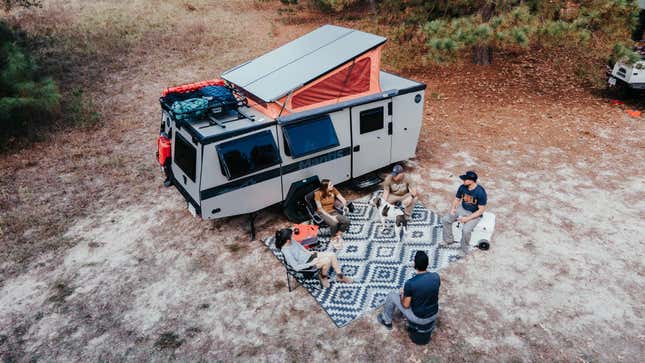 Next week I'll be descending into California's Johnson Valley to witness the high-octane thrills of the King of the Hammers. While there, I'll be wheeling in a side-by-side and sleeping right where the action is in a little off-road camper that nicely fits into a garage. That camper is the Taxa Mantis Overland.
We've noted a number of times here that the pandemic has changed how some see recreation. Where some folks might have gone to a hotel in the past, they're now considering going camping. Some of those people are also getting into off-roading and slapping both together into a fun sandwich. People have so much choice out there for off-road rigs and RVs that promise some sort of capability.
One of the campers you might see as an option is the Taxa Mantis, and I'm going to live in one for close to a week.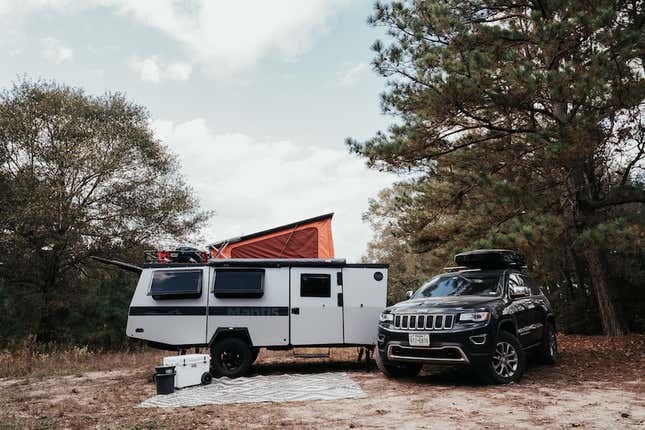 TAXA Outdoors was founded by Garrett Finney, former senior architect for the NASA Habitability Design Center. The Center is a place where design teams draw up ways to make human life better in the harsh environment of space. Finney got the idea for Taxa in 2009. He wanted to make something for those people who hate sleeping in tents, but still want to be connected to nature. That's a perfect description of me.

The result is something that's better than a tent and more capable than a pop-up trailer, but its not a mobile hotel room. Taxa's campers have pass-through windows and huge portals to let the outside in. Taxa says it's big on building these things out of sustainable materials and even calls them "mobile human habitats," rather than travel trailers.
Looking at the Taxa Mantis Overland that I'll be in, there isn't even a television or a stereo. Perfect.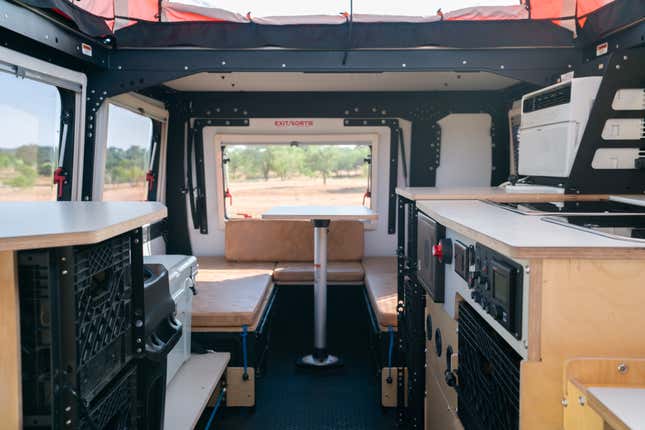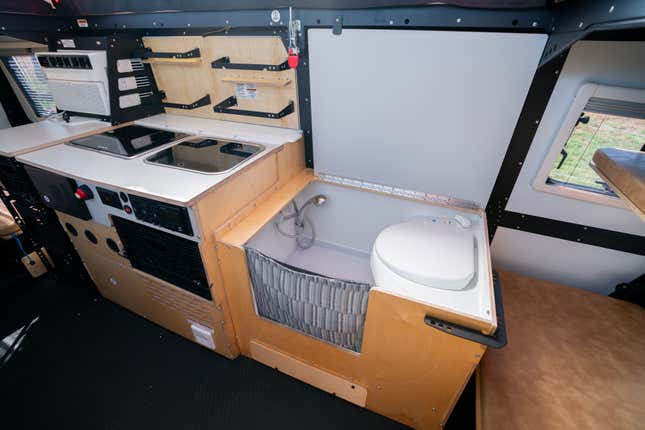 It's built with getting to places far off-pavement in mind. It has an axle-less independent suspension, eliminating the typical beams that travel trailers tend to have.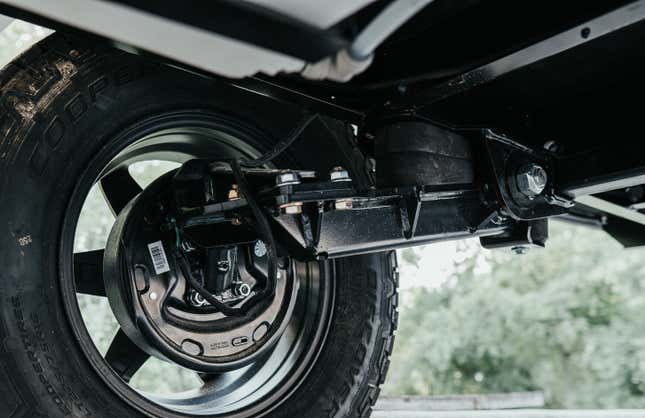 That gives it 14 inches of ground clearance. Of course, it also has a steel skeleton, steel gravel guards and all-terrain tires to make it more rugged. The walls are also made of aluminum composite panels.
And up at front is a hitch that has 360 degrees of rotation and rolls on three axes.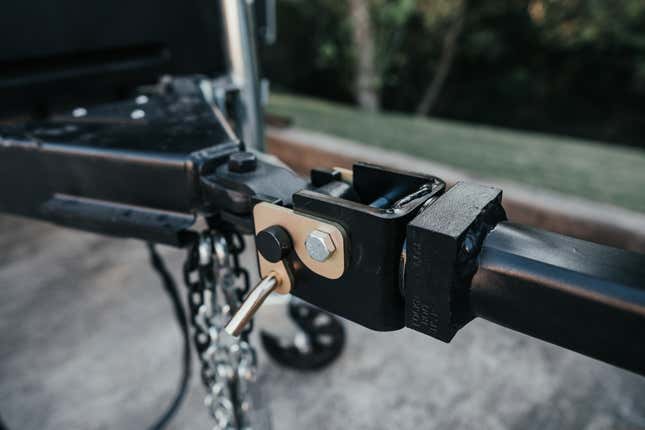 What I like most about it is the size. At 19 feet long, it could fit in many garages, eliminating the need for storage. It's also just 3,486 pounds dry, so you can easily tow it with plenty of vehicles.
It looks like I'll get everything I'll need to not be smelly and miserable, so I'll have a shower and a cassette toilet. Sadly, I won't get to see how it wheels, but what would you like to know about this $49,950 camper before I disappear into the desert?