I didn't want its beautiful gold wheels, red and gold decals, and bronze-tone rear quarter windows to hypnotize me into making a rash decision. So I took a few days to think about whether I should buy that 1979 Jeep Cherokee Golden Eagle I looked at last weekend. And—with help from readers—I've now realized that the answer is "no shit."
My usual routine for many years has been to search Craigslist, drive to a seller's house, and buy a total shitbox on impulse, only then to have my family and friends rightfully criticize my life choices. For some strange reason (perhaps because the asking price was well out of my normal "three digit" comfort zone), when I went to check out a sexy, rust-free Jeep Cherokee Golden Eagle last week, things were different; I hesitated and went to readers for advice.
The response—even from family members who think I have far too many vehicles, and need to focus on things that a "normal" 26 year-old single guy should be doing—was: "What the hell David? Buy that thing right now!"
Never have I received such overwhelming support to buy an old, junky Jeep. And I very much appreciate all the input, because it has helped me snap out of my hazy, hesitant trance to realize the err in my ways. The arrogance of me, a mere mortal, even considering not purchasing that beautiful, cheap SJ Golden Eagle is something for which I will have to—perhaps through a pilgrimage to Moab and maybe an axle-shaft sacrifice or two—ask the Jeep gods forgiveness.

G/O Media may get a commission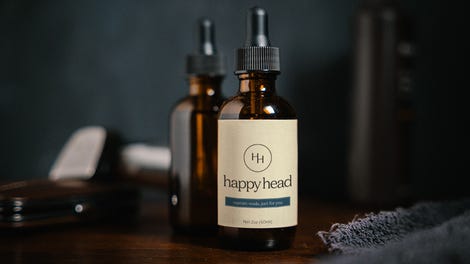 But a couple nights ago, I recovered from whatever spell bound me, woke up in the middle of my sleep here in Hong Kong (where I'm spending the holidays), called up Tammy via Skype, and agreed on a $2,000 purchase price. In January, I'll be trailering this badass truck back to Michigan, at which point I will need to figure my life out one vehicle at a time (this is the sixth Jeep in my collection).
I haven't decided what I'll do with the Golden Eagle quite yet. Of course, I'm going to get it into great running shape, and I'll wash and buff the two-door wide-track Cherokee to get it looking as nice as possible. From there, I'd like to take it on some sort of grand adventure, though I'm not sure if Moab is the right task, since the Golden Eagle lacks a low-range gear.

In any case, my life is about to be enriched by 360 cubic-inches of perhaps the most 1970s Jeep ever built, and I'm excited.