While we were sorting through the New York auto show's new releases, refreshes and free coffee that tasted like a composite of Bon Ami and roasted peanuts, news from the Seoul auto show was breaking. One such story was on a new concept 4x4 dubbed the KND-4. It's one of those "active lifestyle" jobbies, with high ground clearance, LED lighting, 20" wheels and a sharp-angled C-pillar only a student of Philippe Starck could get excited about. Inside, it's got the requisite metallics, indirect lighting and active-matrix display screen for the Blu-ray entertainment system. Diviners of automotive fate might say Kia's introducing a new global design language for its SUVs to match its new C'eed and i30.
Press Release:
WORLD PREMIERE OF KIA KND-4 CONCEPT AT SEOUL MOTOR SHOW
Kia Motors Corporation is staging the world premiere of its all-new KND-4 concept car at the Seoul International Motor Show.
Designed to strengthen Kia's position as a leading brand in the 4x4 and RV sectors, the KND-4 concept debuts a dynamic, powerful character and a strong sense of individuality.
"The KND-4 is an exciting new concept which showcases Kia's passion for design and technology. It hints at the increasingly sophisticated styling and advanced technologies that will give our future products an even stronger and more distinctive road presence," commented Mr Yong-Hwan Kim, Senior Executive Vice President and COO of Kia Motors Corporation. "Over time, elements of this concept SUV will evolve into our next-generation lineup, ensuring continued popularity of our already competitive 4x4 models."
G/O Media may get a commission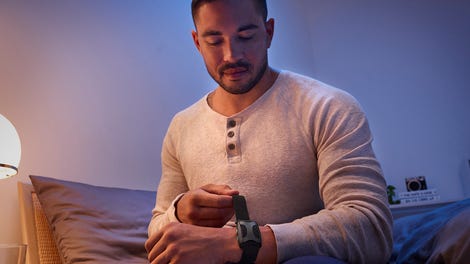 The exterior styling of KND-4 is designed to appeal to customers who crave an active lifestyle, while removing the traditional boundaries between urban and rural vehicles to create an SUV that looks good in any environment. The sleek, rounded nose features LED headlights, while flared wheelarches wrap around large diameter 20-inch wheels. The pronounced shoulder line, glass profile and sweeping C-pillar give a dynamic flare to KND-4. The full-width rear screen emphasises interior volume and provides a simple contrast to the complex styling of the LED rear light clusters. Short overhangs and a high ground clearance ensure excellent off-road ability.
Designed for four people with individual seats, the KND-4's interior is 'future-oriented' with floor, dashboard and door trim panels in a metallic finish, highlighted by indirect lighting.
The interior is equipped with the most advanced IT technology available to present the driver with information from within and from outside the vehicle. Dominating the centre stack is a next generation AMOLED (Active-Matrix, Organic Light Emitting Diode) display screen with an ultra-wide viewing angle and ultra-high contrast.
Controlled by multi-function buttons on the steering wheel, the KND-4 offers the driver both Bluetooth and Blu-ray technologies along with a built-in hard drive for the audio player. Blu-ray technology, as seen in the new PlayStation 3, can store up to 10 times more information than a regular DVD.
Conceived and created at the Kia Namyang Design Centre - hence the KND-4 naming - it is powered by a 2.2-litre turbo diesel engine driving all four wheels via the latest version of Kia's Active Torque Transfer (ATT) system.
KND-4 Dimensions
Overall length 4466 mm
Wheelbase 2630 mm
Width 1860 mm
Height 1600 mm