The British, against all odds, have traditionally been pretty great at building gorgeous sports cars. We have them to thank for some particularly great Jaguars, basically everything Aston Martin ever built, some Lotuses, and even a fair few MGs, Triumphs, and Austin Healeys. Their hit-to-miss ratio is better than Germany, to be sure. One of those far flung British misses, however, the outlier that proves the theory, has to be the Daimler SP250. Don't get me wrong, it's certainly an interesting sports car, but it looks like a chrome-mouthed bottom-feeding fish that accidentally sucked on a lemon.
This car is what happens when you ask the motorcycle designers at BSA to design a V8-engined saloon car. Once the design was finalized, the company decided they couldn't afford to feasibly produce the ostensibly mass-market sedan, but a low-production sports car could be swung. The committee decided on a fiberglass body for low tooling costs, and set about putting the car into production with a lightly reinforced ladder frame similar to that found in Triumph's successful TR3.
The engine, a 2.5-liter iron-block V8 unit with hemispherical combustion chamber cylinder heads, was the gem of the Daimler production line. Making around 140 horsepower, this engine powered the lightweight SP250 to a top speed of over 120 miles per hour. The company's 4-speed manual transmission was essentially a reverse-engineered Triumph unit of their own making, because you could do that kind of thing back then, I guess. An automatic was available as an option. The car's major selling points were that it was fitted with Girling disc brakes at all four corners, and it was technically a 2+2 with a vestigial bench rear seat.
G/O Media may get a commission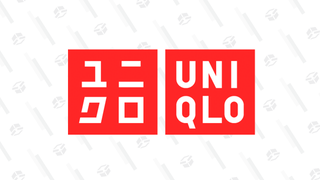 Year-round basics
Uniqlo Summer Sale
Early SP250s were marketed as the Daimler Dart, but obviously Dodge had issue with that name. The company allegedly didn't feel like coming up with a new name for the car, so they just used the internal project number, SP250. Those early production cars were so shoddily constructed that the doors would pop open with chassis flex. This quickly hurt the company's reputation, and BSA sold off Daimler to Jaguar for a song.
Once Jaguar bought Daimler, they set about getting the SP250 right. Later B-spec and C-spec cars, built post-1960, were dramatically improved by Jaguar build quality, if you can imagine that. The original plan for the SP250 was to build 1500 cars in the first year, and 3000 units in each of the following years. Across five years of production, however, only 2,654 SP250s were purchased.
This particular car is a late Jaguar-production 1963 model with just over 42,000 miles on the odometer. It's a 4-speed manual car with later bumpers and overriders. Of the hideous SP250 production, this is probably the least hideous model. The hard-top is a bit ungainly, but the roll-bar and alloy wheels give it a sporting look. It's ugly in an endearing kind of way. If nothing else, this car proves that Panasports work on everything.
This car will cross the auction block on Friday, April 6th, during RM Sotheby's Fort Lauderdale collector car sale. The pre-auction estimate figures this Daimler (spelled Diamler on the auction listing, for what it's worth) will sell for between $65,000 and $85,000. If you want to add an ugly car to your stable, maybe pick this one?