So yesterday the Internet was abuzz with the devastating news that sports car manufacturer Lotus is pulling out of the U.S. road car market, temporarily. When I first heard this news, I was shocked; I was surprised; I was STUNNED, mainly because I thought this already happened like four years ago.
But it turns out that Lotus does indeed still sell cars here in the United States. Not the Elise, which I owned several years back; bought for $30,000 and sold months later for the same $30,000, which is the going rate for ALL used Elises, regardless of age, or miles, or color, or the number of epoxy-bonded parts that fall on your face while you're driving down the road.
No, Lotus had to give up on the Elise several years ago, when Toyota stopped supplying the 1.8-liter 4-cylinder engine that powered it. Of course, European Elise models also offer a different engine, a Rover 4-cylinder with a little less power and torque. But Lotus didn't really have the manpower to get that engine through the rigorous EPA certification process, given that the entire company has approximately the same number of employees as an Applebee's.
G/O Media may get a commission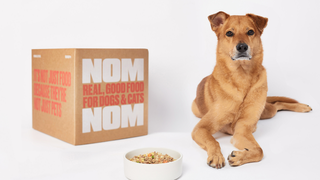 So that left us with the Lotus Evora, a 2+2 sports coupe that shares its muscular 3.5-liter V6 with a series of other high-performance sports cars, such as the Toyota Camry SE ("grounded to the ground"), the Toyota Avalon ("grounded to the parking lot of the retirement village"), and most importantly, the Toyota Sienna. ("Braden, why did you pour apple sauce all over mommy's shift lever? You're GROUNDED!")
But there's a simple reason why you must forgive me for not realizing that this car is still on sale in the United States: it basically isn't. A quick check of AutoTrader.com reveals that there are just 61 new Lotus Evoras available for sale in the entire country, and a shocking 18 of those – nearly 30 percent – are actually leftover 2013 models. In other words: Ford sells more F-150 pickups during an episode of Modern Family than Lotus has new car inventory in the entire United States market.
And this brings me to the entire point of my column today, which is: if Lotus actually died, would anyone really care?
Before I get into this, I want to state that I'm well aware of the fact that Lotus has many fans here in the United States. In fact, I'm very well aware of this fact. I learned this when I had my Elise, and I would pull up to events, and other Lotus owners would walk over, sporting a lightweight Lotus baseball cap, and a lightweight Lotus polo shirt, and lightweight Lotus shoelaces designed by Colin Chapman's lightweight grandson, and they'd say things like: "NICE CAR MAN! GLAD TO SEE YOU GOT THE LANIHAN 9000 AND THE STECKERWATT 50-B!" And I'd say: "Yea! Thanks! The Steckerwatt 50-B has saved me SO MANY times!" And then I'd drive away, thinking that I have absolutely no idea what any of that stuff is. And then an epoxy-bonded part would fall on my face.
But here's the thing about Lotus fans: they tend to already own a Lotus. Maybe they have an original Elan, which shared its overall size and weight with a half-consumed can of Dr. Pepper. Maybe they have a modern Elan, the one where Lotus later sold the tooling to Kia in an ongoing effort to pay the overnight janitor in Hethel. Or maybe they have an Elise, or an Exige, or a Seven, or an Eclat, or one of those V8-powered late-1990s Esprits that provides you with an excellent way to meet your friendly neighborhood tow truck drivers. But either way, almost all of them are already driving around in one of the brand's products.
And here's the other thing about these Lotus fans: very few of them bought their Lotus new. Except for the first year or two after the Elise and the Evora came out, demand for new Lotuses has continually been almost nonexistent, with owners preferring instead to buy a used one that was lovingly maintained by some obsessive Lotus Talk forum member who knows things like the number of ridges on his key.
This is partially proven by the situation with the current new Evora stock: not only are 30 percent of them leftover 2013 models, but the average asking price for a new Evora is – get this – $90,837. Think about that for a second. I know that Lotus people really love their cars, but even my most obsessive Lotus friends would have a hard time walking into a Lotus dealer and telling themselves: "No, I do not want a brand-new Porsche, or a certified used Audi R8, or a new BMW M3, or enough Craigslist Fox Body Mustangs to completely encircle Rhode Island. I want a two-year old new car made by an automaker whose sole existence depends on getting exemptions from federal safety regulations."
But the fact that nobody will really miss new Lotuses is also proven with the brand's sales numbers. In 2012, Lotus sold less than 1,000 vehicles in the entire world. And although they don't publish US sales totals, I think we'd all be surprised if they hit 200 units — especially with only one product line, the Evora, and its Porsche 911 equivalent pricing. For a car company with such a loyal following, it's amazing how few people actually buy its products, though it must be said that sales for 2014 are already up 46 percent compared to a year ago.
So my theory here is that the current supply of used Lotus models is more than enough to keep the current Lotus fan base happy. And this brings me back to my original question, which is: would anyone care if Lotus stopped selling new cars? Oh, sure, it's sad when a cool sports car manufacturer takes a break from selling road cars – but no one was really buying the new ones anyway. And the used ones will live on, at track events and autocrosses for the rest of time, proudly being driven by their lightweight owners.
@DougDeMuro is the author of Plays With Cars. He owned an E63 AMG wagon and once tried to evade police at the Tail of the Dragon using a pontoon boat. (It didn't work.) He worked as a manager for Porsche Cars North America before quitting to become a writer, largely because it meant he no longer had to wear pants. Also, he wrote this entire bio himself in the third person.