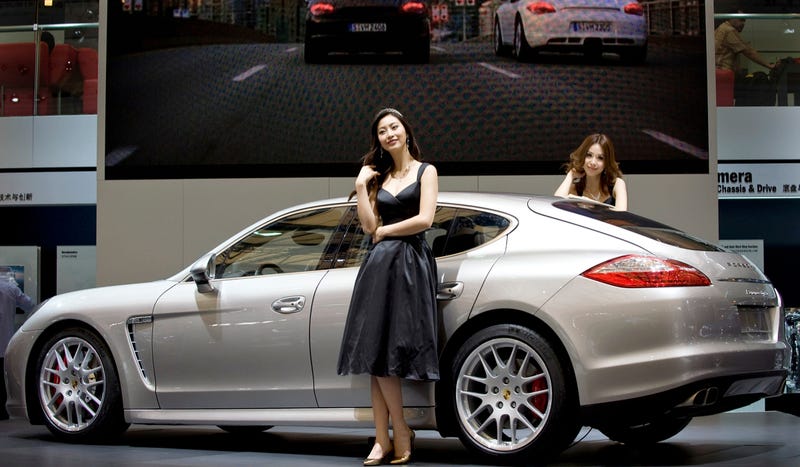 Hope you're starting a tally of all the brands that say China is now their biggest market. Buick is still way bigger in China than the U.S., for example, even though they've been on a strong sales upswing. Soon, you can add Porsche to that list.
According to Porsche sales and marketing head Bernhard Maier, "China could become No. 1 in 2014, but I expect this will happen in 2015," he told Automotive News Europe.
Of course, that's been helped by the popularity of their cars that aren't sports cars: Cayenne and Panamera, which Maier says are the two best-sellers there. The new Macan is also expected to be extremely popular for Porsche there when it goes on sale in August.
Maier also sees Porsche hitting 200,000 sales in 2018 without adding cars smaller/cheaper than the Macan and Cayman. In 2012, they were at around 162,000, with China trailing the U.S. by fewer than 5,000 cars (and leading by 66 cars in December).
It a little surprising, though, that China isn't already the largest market for Porsche given cars like the Panamera Executive that are so obviously aimed at that market. Still, the Chinese demand for certain brands is always interesting.
Photo: AP