The violence in WWE wrestling may be fake, but even in retirement pro wrestlers are not the people you want to threaten with an airsoft gun in a Florida gas station.

Shad Gaspard, who you might remember as half of the WWE duo "Cryme Tyme," had a gun flashed at him in the convenience store of a Coral Springs Valero as would-be thief, identified as Jason Felix by NBC, demanded Gaspard "buy him a beer."
Pro Wrestling Sheet has by far the best breakdown of the ensuing conflict:
Gaspard tells us he immediately thought to himself, "Fuck this, I'm not dying in Florida," and got in the guys face to intimidate him enough to back down.
Gaspard, who thought the handgun later discovered to be a toy was a real firearm, felt it was necessary to neutralize Felix more completely with what I dare describe as a pretty righteous body-slam.
Surveillance footage of the incident was released on Tuesday and has made the rounds on local newscasts:
Gaspard has not been a part of the WWE since 2010, but obviously he's stayed in pretty good shape. NBC says he lives in Los Angeles but was in south Florida for Fort Lauderdale's Paradise City Comic Con.
G/O Media may get a commission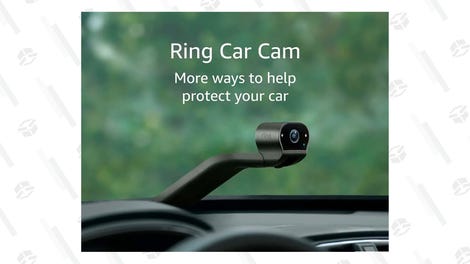 When "Cryme Tyme" was introduced to WWE about a decade ago, Gaspard and his partner JTG were billed as a "parody [of] racial stereotypes." And in somebody at the WWE's own words: "This attempt at Saturday Night Live-like humor is bound to entertain audiences of all ethnic derivations." (How much weird copy have I been missing out on by ignoring WWE press releases?)
But of course when it really counted, Gaspard got to play the good guy.
Hat tip to Arpad!