Law enforcement agencies from across the U.S. have reached out to Jalopnik for help with car identifications since your input was "critical" to solving a hit-and-run earlier this year.
Today, we try to help out homicide detectives in Columbus, Ohio with a murder featuring a damn offensive narrative.
Here's how Detective Jon Compson described what you're looking at:
Two males were involved in a situation where a shooting had taken place and one of the two were shot.

Instead of driving him to the hospital, he drove him to the dumpster and dumped him out and left him to die.

So, in that case, if we can find out whose car it was, we can then charge him with the murder that took place as well.
The video I sent has two segments and the later part of the video shows the vehicle passing by the camera a few times. The driver heads towards a dumpster and gets the body out of the vehicle and then drives back past the camera again.

We are unsure as to what type of vehicle it is.
To summarize: Somebody dumped their friend who'd been shot into a Dumpster instead of even having the courtesy of dropping him out of the car by the nearest ER and calling 911 to anonymously report a dying person's location.
G/O Media may get a commission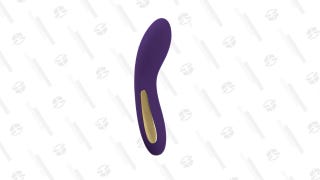 Aurora by Bellesa
The footage (nearly 14 minutes of it) is nowhere near clear, but if you take it full-screen, it shows the vehicle in a variety of angles.
Writes Compson, "I look forward to seeing what your [readers] think about what they see."
So, let's see what we can do to help Compson and the Columbus PD find this horrible human being.