Bill Southworth loves his Rottweiler, but traveling with his best friend was an issue. Dog-friendly hotels aren't exactly abundant, and when they are, they're not always accommodating. After looking at a slew of travel trailers, Southworth was unimpressed. So he made his own. And I'd move in tomorrow.
Southworth started with a horse trailer, decking it out with air conditioning, a fridge, bed, water heater, shower, and satellite TV. And then, in typical trailer park fashion, it was destroyed by Hurricane Irene. Down but not out, he built up a new trailer using a 16-foot heavy-duty cargo trailer from Haulmark, and he, his wife, and his pup have covered over 4,000 miles since.
Speaking with Treehugger, Southworth said he had two goals in mind for this new build. The first was to use the battery, solar, and power management system from his company, Hybrid Propulsion, and secondly, he wanted to store enough water on board to travel for weeks without having to find a fresh supply.
G/O Media may get a commission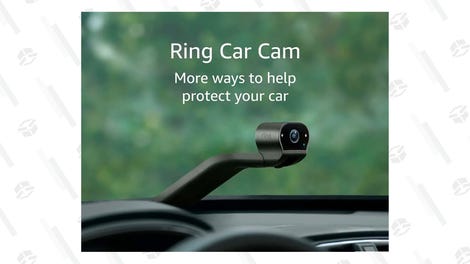 With those requirements in mind, Southworth built out a modular interior that's goes from living room to dining room to bedroom with a minimal effort.
Aside from the two skylights, there are no windows, which is actually a plus since its both more secure and allows Southworth to roll incognito. He's got a background in yacht design, so creating an interior that's light and airy wasn't a challenge.
The walls are covered in a layer of birch wood, with a honeycomb material underneath made of recycled cardboard. Compressed mulberry bushes are used for the floors, and yes, that's a granite countertop for the sink, which Southworth used to balance out the trim and tongue weight.
Two twin beds make a king, with one lifting up to form a sofa and a drop-down table creating a dining area. A 26-inch flatscreen connects to an Apple TV and DirecTV receiver, and all the various on-board systems are controlled by a central network that routes through an iPad app and over WiFi.
Southworth stayed at one campground and hated it, so they normally bed down in Walmart parking lots and truck stops. The only issue he's encountered is having to run around with a screwdriver re-tightening things after a run through New York. "I really believe that New York City streets qualify as off-roading," Southworth says.