Bad press in America couldn't kill it. The fall of the Soviet Union couldn't kill it. The NATO bombing the factory to the ground couldn't kill it. And guess what, the Yugos are still kicking in one Eastern Europe country.
Although the last Yugo rolled off the assembly line in 2008 (after Fiat decided to keep the old Fiat Punto alive by rebadging it as the Zastava 10), don't think for a second these much bullied econoboxes got rushed to the junkyards the next day.
Far from it. I went to Serbia and found it was still full of Yugos (also known as Zastava Korals) In fact, it may as well be called Yugoland. I think that's awesome.
I have no shame in admitting that my red wonder Autobianchi A112 — which many of you consider to be a great car — is related to Fiat's Yugoslavian people's car. The only difference is that by the time they put together the Yugo, the A112 only had five more years of production to go. My car is in fact a last year model, which means it has exactly 16 years worth of evolution under its hood.
G/O Media may get a commission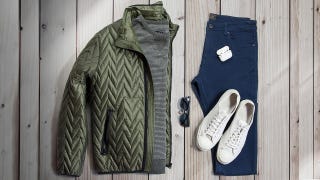 60% off
Jachs NY Fall Sale 60% Off
Now, imagine a late-year Koral with 28 years of improvements on the Serbian side, plus another ten if you count in Fiat's achievements with the Fiat 127 it was based on. The plasticky, air-conditioned, 1.3 Koral therefore must be a rolling monument of solid reliability after nearly 40 years of development.
Parking lots in Serbia (and in the Balkans in general) have more new cars than foreigners would imagine. Yet, Yugos keep providing the cheapest possible transportation with no sound body panels in sight and zero fucks given. Respect.
Photo credits: AP Images