Combining the versatile body of a Jeep Wrangler with the beefy, Cummins-powered chassis of a Ram 2500 sounds like a brilliant idea. Maybe. But someone in New Jersey did just that, and the result is one of the strangest looking Jeeps I've ever seen.

A number of readers have sent me this Craigslist listing and this eBay post, and I'll admit, upon reading the title "1997 Jeep Wrangler TJ w CUMMINS 5.9L TURBO DIESEL 4x4," I got excited. The coil-sprung, compact TJ platform is excellent for off-roading; combine that with a 5.9-liter Cummins engine—a torquey masterpiece crafted by the truck gods themselves—and the result should be a true monster crawler.
And indeed, the result is a monster, but maybe not quite of the variety I was expecting, because this isn't just a Cummins-powered Wrangler, it's actually a Wrangler on a shortened Cummins Ram's frame.
The Jeep body comes from a 1997 model, the first of the TJs. That beautiful little two-door tub sits on a 2001 Ram 2500 chassis, which gets its propulsion from a 113,000 mile 5.9-liter liter 24-valve Cummins turbodiesel mated to an automatic transmission.
G/O Media may get a commission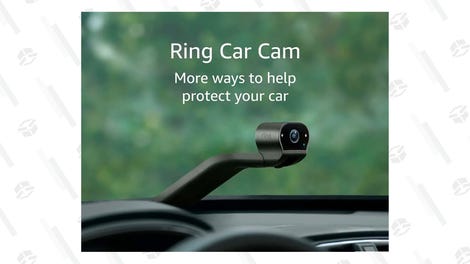 A beefy Ram heavy-duty frame, a torquey diesel, and the compact size of a Wrangler sounds great on paper, but the resulting Wram looks a bit odd. The Jeep body sits way up high (likely to accommodate the motor), which seems to have necessitated a pair of gigantic front and rear bumpers, a huge side-exhaust and dual side-steps to hide that frame.
The front of this Ramgler juts out by what looks like an extra foot compared to the TJ. The hood looks like a standard TJ bonnet, but the cowl (and thus the hood's hinge point) has been moved forward. The fenders, too, have been lengthened by about a foot.

Here's the description from the builder:
Back in 2010 we took a Dodge 2500 pick up truck, removed the body, shortened the frame and installed the Jeep body on to the dodge chassis. frame was shortened and the hood was modified & extended. Truck runs & drives was a fun project at the time, i'm on to other hobbies now and have no use for this Jeep, i named it the JAM.
JAM (short for "Jeep Ram," I assume) has a front bumper that must weigh as much as the entire frame upon which that TJ once sat. Just look at this behemoth:
And here's another look at the rear bumper, which is similarly gargantuan:
Finally, here's the pièce de résistance, the 5.9-liter Cummins:

Between the weird proportions and a not-quite-finished interior, this Jeep seems like a hard sell. Which is surprising, because "Wrangler body on Cummins Ram chassis" is a phrase that would make any sane truck enthusiast drool with lust.
Still, even if JAM doesn't look great, I can't help but to applaud the builder's ambition. This guy had an idea, and clearly just "sent it."
h/t: Adam, John