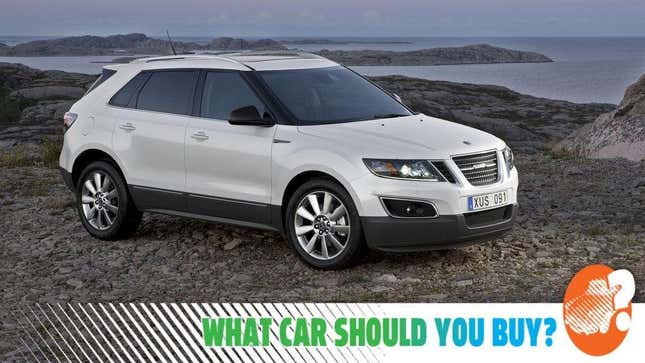 Brandon likes weird and unique cars and has had his share of JDM gems and various oddities. He wants to go European this time, and it needs to be big enough to fit the family and handle road trips. He has a budget of about $25,000. What car should he buy?
(Welcome back to What Car Should You Buy? Where we give real people real advice about buying cars. Do you want us to help you find a car? Submit your story on our form.)
Here is the scenario:
I like weird, and unique cars. I have had many weird cars, and have been enjoying RHD JDM stuff for a bit, and just had my daily taken out by a dumb driver (no injuries thankfully). It was a 96 Toyota Crown Majesta and I loved it, but I don't repeat, so now it's time for something new. Prior to that I had a Celica GT-Four, and before that was a Lotus Elise, I love sports cars, but need something with a backseat and have struggled to find a sports car that I like with a proper backseat, so I have been exploring other cars that are just weird and unusual. I thought I would have the Majesta at least another 18 months, so hadn't even started looking at what comes next. In the last few days I have been looking at everything from old school minis, to Toyota Hiaces, first gen 2 door Rav4s, and Fiat Barchettas... Clearly I have no idea. I normally don't look at trucks or SUVs, but am willing to entertain ideas for this round. Really, y'all can go crazy on this one and suggest anything as long as it's something that stands out in a crowd, and is reliable enough to be a daily.

I will be moving to Virginia next spring, and need to be able to get enough of my crap to live off for a month, and my 2 big dogs in the car. I would ideally like to go European this time, but reliability and parts availability are essential for me. Also a manual would be great. My budget is up to $25k
Quick Facts:
Budget: up to $25,000
Location: San Antonio
Daily Driver: Yes
Wants: Weird, unique, preferably European
Doesn't want: Something with difficult-to-source parts
Expert 1: Tom McParland - It's European-ish!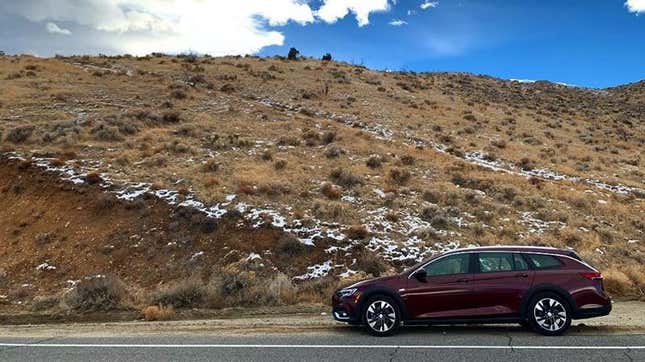 Brandon, this one is certainly a challenge since America is not flush with weird and unique cars from Europe that are reasonably reliable and also spacious enough to handle your road trip. So we have to get a little creative. Clearly, you need some kind of wagon or SUV to handle the kids, dogs, and gear. But you probably don't want something with super high miles that is going to be a maintenance nightmare.
The solution to your problem comes from an unlikely brand: Buick. The Regal TourX is an "American badged" car but it was imported from the European market. Across the pond, it goes by the Opel Insignia Sports Tourer. General Motors changed very little when they brought this longroof over to compete with the Outback. The TourX has a massive amount of space behind the rear seats, and it makes for a supremely comfortable long-distance cruiser. Unfortunately, Americans didn't really take to it because it was both a wagon and a Buick, so it was discontinued after a few years.
However, the reliability of these wagons is pretty solid and repairs are easy to manage because of all the GM parts under the skin. A giant Buick wagon certainly falls under the weird and unique category and you can even source ones with very reasonable miles for under $25,000, like this example in Indiana.

Expert 2: Collin Woodard - No One Expects the Flex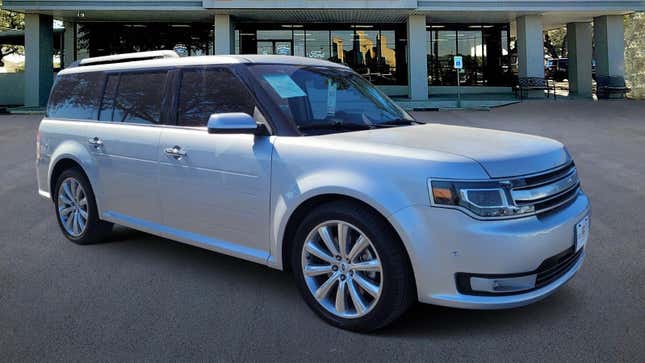 Well, as usual, Tom nailed it with his suggestion, and the rest of us are stuck trying to figure out an alternative that's not too far off of what you're looking for. My initial thought was an Isuzu VehiCROSS, but that may be too small for someone with two big dogs. Then again, even without the dogs, you said parts availability is important, so the Isuzu is definitely out.
Looking in your area, a lot of the European options in your price range are pretty standard. I mean, is an E-Class wagon actually that unusual? Eventually, though, I found something you might like. The Ford Flex. Specifically, the 365-hp one. It's not JDM-weird or European, but it'll have room for your dogs, as well as your stuff, and it still stands out in the sea of similarly shaped crossovers. And no one is going to expect something that looks like the Flex to have 365 hp.
This one is super close to you, but you'll either have to stretch your budget or negotiate a discount. You also may be able to find one in your price range if you do a little more digging. The same dealership also has a non-turbocharged Flex for sale, as well, that's well within your price range. I say spring for the twin-turbo, though. More power is always better.
Expert 3: Kyle Hyatt - The Ultimate Touring Machine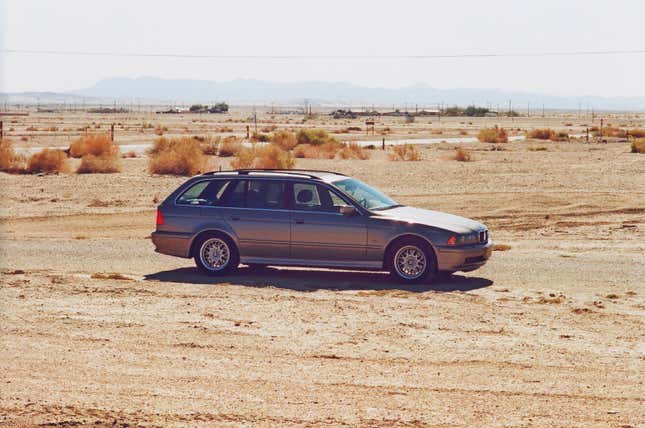 Wagons are always the right answer, and there's perhaps no wagon greater than the BMW E39 Touring. I know, because I owned one. Mine was a 2002 525iT and it ticked all the boxes: gorgeous, comfortable, well-made, reasonably reliable and easy to get parts for. Of course, it was still a BMW from the early aughts, so that means the cooling system is a consumable, and dead instrument cluster pixels are a guarantee, but who cares?
While I had the inline-six, I think you'd be better served by the mighty 540iT with its excellent 4.4-liter V8, which offers considerably more power (282 hp and 325 lb-ft) and better sound with minimal real-world sacrifices in the fuel economy department. The best part is that even really nice ones are well under your budget, so you can send the car to a reputable indy shop to have it made mechanically perfect and still come out ahead.
This car in Indiana is reasonably low mileage for the year, in great shape aesthetically and would serve you well.
Expert 4: Andy Kalmowitz - Pretend Australia Is in Europe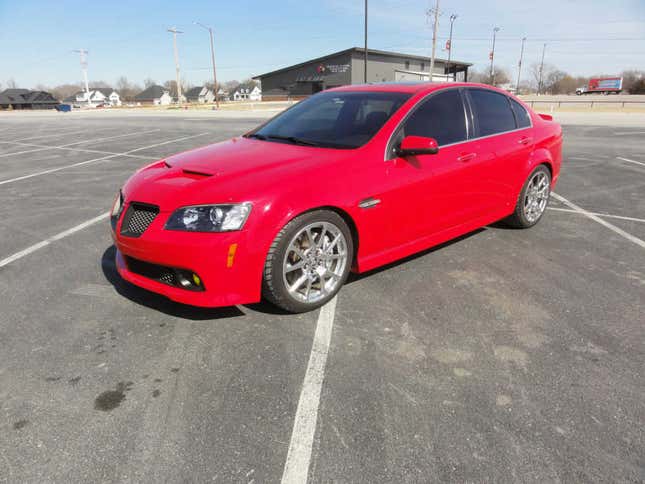 Listen, Brandon. I know the Pontiac G8 GT isn't European, but I know better in this case. The G8 GT is such a cool vehicle and is gonna fit almost all of your needs. Plus, it's got a 6.0-liter LS V8 that will be perfect for getting where you're going in a hurry.
Without a doubt, the G8 GT is weird, unique, and big enough to accommodate a road trip. Think about the last time you saw one of them. It's probably been a while, hasn't it? The owner of this lovely 2009 G8 GT was kind enough to make his car even weirder. It's strewn with Holden badges to give it that authentic "shrimp on the barbie" Australian feel.
This particular vehicle is for sale privately in Oklahoma. It's got under 80,000 miles on the clock, and it comes in well under your $25,000 budget. What's not to love, m8? Oh, and it's got red seat inserts. Who doesn't love that?
Expert 5: Erin Marquis - Your Lips Say Euro, But Your... Your Eyes Whisper JDM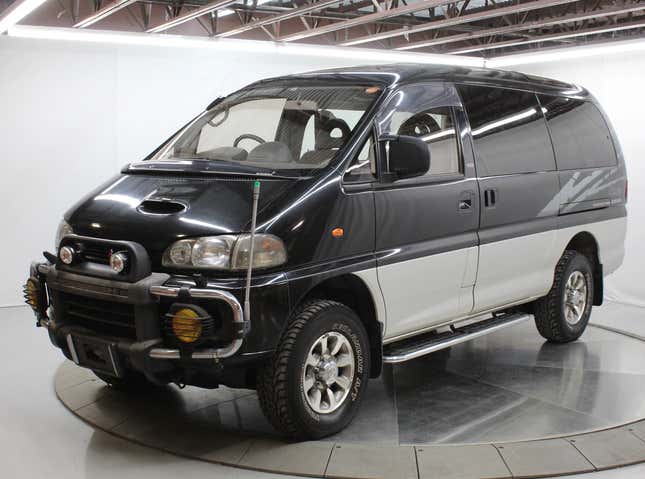 Owning a JDM vehicle is sometimes a terrible idea. I don't know, I've never had the pleasure (I'm not in exactly what you'd call import vehicle country), but I do know when someone is looking for something stand out, the Land of the Rising Sun is the way to go.
You already have JDM experience, so I won't try and tell you they are easy or fun to own; they often are not. However, there is a fairly strong culture of Delicas in the U.S., which makes this 1994 Mitsubishi Delica Space Gear from our friends at Duncan Imports all the easier to love.
First off, it has "Space" in the name, and who doesn't love that? The tidy design of the Delica certainly looks like it could bound along the surface of some foreign planet. This little all-wheel drive diesel minivan is an adventure-making machine with the looks to match. In sterling condition inside and out, despite the over 85,000 miles on the odometer, it comes with plenty of space for your furry friends to stretch out plus a month's worth of stuff.
With very few modifications you could easily take this sucker camping or maybe even do a little light overlanding with a pair of appropriately beefy tires and a skid plate. This Delica would definitely give you plenty of wrenching opportunities, as it will certainly need tinkering. And at $24,960, it's right in your price range. It's a brave choice, but it's the right one.