Ahh, the Pebble Beach Concours d'Elegance: America's finest annual automotive event held under a constant stream of light mist. Oh, sure, I know the Amelia Island Concours is an excellent event with wonderful vehicles. But nothing can quite top Pebble Beach if you're discussing, for instance, overall umbrella usage.
Unless you've been living under an automotive rock, you probably know that all of your favorite car journalists, plus Travis, recently went to Pebble Beach to see the amazing sights. And see them they did: they all came back with smiles on their faces, and great stories to tell, and exciting photos from all the cool events. This is because they had press passes, which provided them with a) insider access to everything Pebble Beach, and b) umbrellas.
Me, on the other hand… I didn't get any press passes. There are many possible explanations for this, but I suppose I will state the one I'm currently thinking is most likely: I am not a legitimate member of the press. This can be a major problem when you're trying to secure free stuff.
But I still went to Pebble Beach, as you'd know if you followed me on Twitter. That's because I posted dozens of excellent photos from the events, including one where there's a 1920s Blower Bentley parked next to a Ford F-150 SVT Lightning, as both vehicles silently duked it out for a blue ribbon in the highly competitive Concours class "Most Uncomfortable Car, 1927-1999."
Now, when you don't have press passes, each of the Monterey Car Week events can be a little expensive. By this, what I mean is that gaining access to the Pebble Beach Concours costs approximately the same amount as a desktop fax machine. The Quail Motorsports Gathering is just as pricey, but tickets for that sold out months ago, so weenies like me can't even get in.
G/O Media may get a commission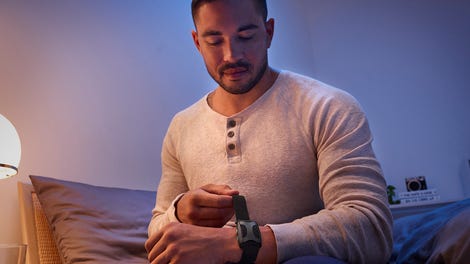 But I did this trip on a budget, which means that I didn't want to spend money on any of that crap. So I didn't. Instead, I saw all of the best things in Monterey for free, as you can see in the attached video – and now, I'm going to explain precisely how I did it. For those of you interested in visiting Monterey, I strongly recommend that you print out this handy guide and store it somewhere safe, so that next year you can spend several hours rummaging through your drawers searching for it.
Thursday
There's only one major event on Thursday, which is called the Pebble Beach Tour d'Elegance. From what I understand, this event involves all the expensive Concours cars driving through Pebble Beach while people stand next to the road, cheering them on, and occasionally wiping their brow to clear off the accumulated mist.
I say "from what I understand," because I've never personally been to this event. That's because it takes place at approximately 8:30 a.m., which is a little too early for me to get excited about any sort of car, regardless of make and model. You could tell me the event would feature a rope tied to the rear bumper of a Jaguar XJ220 on one side, and a Koenigsegg on the other side, and the two cars would have a backwoods-style tug-of-war until one of them loses an axle, and I would still say: I hope there are still some fluids on the ground when I wake up, around 10:45.
The good news is that this event costs nothing, except the nominal entrance fee to get into 17-Mile Drive. However, I've discovered something about this entrance fee: if you look reasonably wealthy and somewhat appropriate for the Pebble Beach area, you can simply wave to the guard and drive right through. Assuming you do not have tattoos, this is our first savings of the week.
Friday
The major events start happening on Friday. The biggest is the Quail Motorsports Gathering, so named because many of the participants wear ridiculous, excessive clothing that makes them look like a quail.
Ha ha! Just kidding. It's called the Quail Motorsports Gathering because it's held at a hotel called the Quail, and boy is it something! Actually, I don't know if it's something: I've never been inside the hotel or the event. But I do know that the parking lot is probably just as exciting as the event, if not even better, because this year it contained a Ferrari F50, a McLaren P1, a Lamborghini Miura, and four different Bugatti Veyrons. With a parking lot this good, you must ask yourself, why would you buy a ticket to the main event? Especially when you could have a nice desktop fax machine instead?!
Saturday
There are two major events on Saturday you won't want to miss. One is the Monterey Historics, held each year at Laguna Seca Raceway. I should say that this event isn't actually called the Monterey Historics: it's named after some watch manufacturer, possibly Timex, though I can't say for sure because not one single person within 900 miles of the track calls it anything other than "Monterey Historics." The exception to this is over at the Timex booth, where they're all asking you how you liked the Timex Historics, and you're asking them why they can't build a watch that lasts longer than the flu.
Oh, and another thing: Laguna Seca Raceway isn't actually called Laguna Seca Raceway. It's technically called Mazda Laguna Seca Raceway, a point they attempt to get through your thick skull by starting each race with a six-year-old RX-8 pace car that probably consumes more oil than the entire MG racing class.
But anyway: this event involves vintage car racing, and boy is it fun. Now, when you hear "vintage car racing," you probably think: guys driving slowly in goggles. And I admit, that's some of what goes on. But you also get wealthy people who really don't care about banging up their 1960s Ferrari, and they're willing to go all-out to win. At one point, a race-leading Ferrari 250 SWB was black-flagged for – I swear this is true – driving too fast. Now that's the kind of vintage racing I want to see.
The only problem with Historics is you can't really sneak your way in, which means you have to pay $100 for the privilege of seeing the vintage cars race. But you can make all that up later in the afternoon, when you visit Concorso Italiano, the Italian car concours that attracts Ferraris, Lamborghinis, Fiats, Maseratis, and excited Pantera drivers who spend the entire morning excitedly speculating on when Pantera values will finally "take off."
Pro tip: although this event costs $150 to attend, it's best seen for free, after it's over, by simply standing along the road as the cars leave. You still see virtually every vehicle, but you'll see them actually moving and making noise, rather than sitting on a putting green, in full-on display mode, getting carefully polished every 45 seconds by an overly cautious owner with enough microfiber towels to dry off Florida after it rains.
It was here, ladies and gentlemen, that I saw the Youabian Puma: the famous car-truck-convertible that Jason Torchinsky needlessly made fun of, months ago, despite its beautiful styling, handsome design, perfect proportions, and – most importantly – its lawsuit-happy owner. For those of you who don't want to watch the whole video, skip to 8:18 for the Puma sighting.
Sunday
The main event on Sunday is the actual Pebble Beach Concours, which I don't attend because I, personally, do not possess a tweed jacket. This is an excellent event, filled with cars stretching from the 1930s right up through the 1960s, each cordoned off behind a velvet rope that says: The car behind this rope is worth more than your children. Actually, the rope doesn't say that, because ropes can't talk. But the car owners certainly do, and they say stuff like: Can you believe all this mist?! It's certainly interfering with my tweed jacket! And my helicopter! And then they laugh and laugh, sipping wine, and you stand there, realizing that Pebble Beach is no place for someone on a budget. Instead, you belong in the parking lot. With an umbrella.
@DougDeMuro is the author of Plays With Cars. He owned an E63 AMG wagon and once tried to evade police at the Tail of the Dragon using a pontoon boat. (It didn't work.) He worked as a manager for Porsche Cars North America before quitting to become a writer, largely because it meant he no longer had to wear pants. Also, he wrote this entire bio himself in the third person.