James loves his Corvette, but he's anticipating a growing family and two seats aren't going to cut it for much longer. He doesn't want a "boring" sedan or crossover, but he does want safety. And character. What car should he buy?
(Welcome back to What Car Should You Buy?, where we give real people real advice about buying cars. Do you want us to help you find a car? Submit your story on our form.)

Like it or not, many of us reach that point in our lives where the fast, small car is no longer compatible with having a family. Luckily the automakers know this dilemma and have been offering a variety of fun-to-drive cars in practical packages.

James is looking to swap his relatively common Corvette, with something a bit rarer on the roadways. Here is the scenario:
I'm happily married in a dual-income, no-kids situation and daily drive a C6 Corvette. However, we are going to be having kids in the near future, and I'll have to trade in or supplement the 'Vette with something that has an easily accessible backseat.
I like unusual cars, and would go with something older, however, my wife and her family are VERY safety conscious and would murder me in my sleep (safely!) if I got something that didn't have a model year starting with a 2. Due to this limitation, and the lack of unusual cars designed and sold in the last 16 years (and I consider cars like a convertible Murano crimes against nature, not unusual) I've been gravitating towards depreciated luxury cars like Bentley Arnages and MB S600/S63s, or unicorns like a VW Phaeton or W8 Passat Wagon.

I love just about anything with a V10 or V12 motor because I'm sick in the head. But I could also be open to a hot hatchback like a WRX STI/Golf R/Ford Focus RS for their go-fast nature, but ability to potentially be practical.
G/O Media may get a commission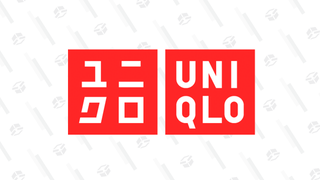 Year-round basics
Uniqlo Summer Sale
Quick Facts:

Budget: $25,000 - $30,000

Daily Driver: Yes
Estimated Ownership Time: 7 years or more
Wants: Something weird with a big motor
Doesn't want: Anything older than 2000 model year
Expert #1: Tom McParland - Says Different Doesn't Have To Be Expensive
James, so the great thing about pre-owned luxury cars is that you can get a lot of car for your money if you let someone else eat the depreciation. The problem with a $30,000 used luxury car that was originally $100,000 or more is that they are still very expensive when it comes to maintenance and repairs.

Cars like a used Phaeton and or a Bentley might be very tempting, but if you are planning on owning this car for seven years or more, you need to think long term. Even though those types of luxo-cruisers have notoriously high running costs, there is a way to have your cake and eat it too.

This is a Certified Pre-Owned 2014 Hyundai Equus. It doesn't have the same street presence or massive power of an S63, but you do get a 5.0-liter V8 with over 400 horsepower. The Equus also has luxury features galore and I bet you will be the only one in the parking lot with one of these. And here is the best part: you have a warranty so this luxo-barge won't bleed you try if you plan on holding onto it for awhile.
Expert #2: Patrick George - Makes Great Life Decisions Always
Seeing as how you're about to have a family soon, and diapers and food are expensive, I cannot in good conscience recommend the Arnage or the Passat W8 unless you're just doing crazy well and have a ton of disposable income. And keep in mind, you gotta send the little bastards to college or military school or something someday. This is why my wife and I stick to dogs.

Anyway, the good news is we live an unprecedented era of cars where speed and practicality can be had together with few sacrifices. You want something quick, safe and different. How about an Infiniti EX35? Today it's called the QX50, but it's a good-seller for a reason: it's small, looks pretty sharp and is powered by the same beefy 3.5-liter V6 that used to be in the 350Z, which is basically Japan's answer to the Corvette. I've enjoyed every EX35 I've ever driven and you can easily get one in your price range. Here's a 2012 model for $25,980. It may not be a Bentley, but it's something different from the endless sea of German luxury cars out there.
Expert #3: Kristen Lee - Completely Bamboozled By The Magic Of Depreciation
Hey there, James! Glad you could join us. And you're absolutely right: just because you've decided to have kids, it doesn't mean that you have to give up a giant motor. That's why compromises exist. That's why sleeper cars exist. That's why the Lexus IS-F exists.
The IS-F never got the recognition it deserved. This was largely because it came out alongside the E92 M3 and the new Mercedes-Benz C63 AMG. Even with its 5.0-liter, 400-plus-horsepower V8, depreciation hit this thing—hard.
From the outside, to the untrained eye, it looks like a plain old Lexus sedan. Only someone who knew what to look for would notice the massive brakes, the flared fenders and hood, the F-badging and the stacked exhaust tips. Of course, once you nail on the throttle, the truth comes out in the form of a snarling V8 exhaust note.
Here is a gorgeous red one from 2008 with 90,549 miles on it for $26,995. It's a whole lot of car for not very much money.
Expert #4: Stef Schrader - Still Mad At Her Own Dad

My dad faced this same exact predicament, only with a C3 Corvette thirty-plus years ago. He made the wrong decision and got rid of the Corvette for a stupid Blazer that had a backseat. After thirty years of life, I am still angry about this. Who trades a Corvette for a dumb Blazer?!

Here's my advice: if you're happy with it, and like it, keep the Corvette. Grab an extra beater with a backseat if you must, but keep the 'Vette. There are good, safe beaters out there for half your budget, and you can keep the fun car to go on drives with the kid once they're a little older. What about a mid-2000s Volvo V70R like this one—the likes of which can be routinely found for under $10,000?

Sure, you could probably just replace the Corvette with a good four-door and probably be happy as well. You could easily kill two birds with one stone, and if your kid pops out to be as awesome as you are, they may be happy with something like Kristen's very good IS-F suggestion. But why do that if you don't have to?

If you get something significantly less cool than the Corvette because you need a "family car," your kid may hold a life-long grudge against you for being lame. Fair warning!