Jason is looking for what he calls a mid-life crisis car to supplement his Jeep Cherokee. The challenge is that it has to be something fun to drive for someone that only has use of their left arm. What car should he buy?

(Welcome back to What Car Should You Buy? Where we give real people real advice about buying cars. Do you want us to help you find a car? Submit your story on our form.)

Here is the scenario:

I am having a mid-life crisis and I need advice. I have a $50,000 budget and one major catch: I lost my right arm in Iraq so I need a one hand friendly car. I have a daily driver, a Jeep Cherokee Trailhawk, so this is a car for fun. I've owned Jeeps and sports cars and loved both, so anything from a 4x4 to a rear wheel drive monster is on the table. Having one hand does mean some modern technology is really nice to have, like push to start and back up sensors (try getting your body spun all the way with no right arm). Also, I'm 6'4" so no Fiats, please.

I would prefer something that is fairly reliable that I don't have to work on myself. Obviously manual transmission cars are out, but I will also say that I hate those rotary dial automatics found in some Jaguars and Land Rovers.
Quick Facts:
Budget: up to $50,000
Daily Driver: No, fun car on the side
Location: Dallas, TX
Wants: Something enjoyable but easy to drive with only one hand
Doesn't want: A manual trans.
Expert 1: Tom McParland — Challenge Accepted
G/O Media may get a commission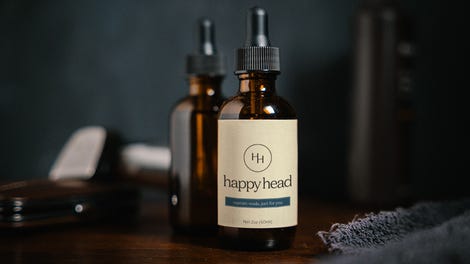 Jason, I think I speak for all of us when I say thank you for your service and your sacrifice. But let's get to the fun stuff—the cars. Like any real patriot, you seem to enjoy burnouts and off-road adventures. You already have the Jeep that is suited for the trails, so you should compliment that with something better for the asphalt. You need a muscle car and the best one for your situation is a Dodge Challenger.

I happen to think the Challenger is the only true muscle car when compared to the Camaro or Mustang. Those are fine cars, but unlike its rivals who want to throw down hot laps at the Nurburgring, the Challenger only wants to do two things—look badass and go fast in a straight line. It's also the muscle car that is arguably best suited with an automatic transmission.

For $50,000 you can get yourself a loaded new Challenger, and I would suggest the 485 horsepower SRT 392. It standard with the Dodge's UConnect infotainment system, one of the best out there and with very good voice control. It's also a comfortable car to just cruise around in.
The MSRP with the auto for that comes in at $53,535, but with rebates and discounts, you should be well under your threshold.

Expert 2: Patrick George — Consider An F-Type Today
The good news, Jason, is that modern automatic transmissions are often so good that fun isn't limited to stick shifts the way it used to be. I'm also not a great fan of those rotary dial shifters that Jaguar and Land Rover use, but there is one car in that family that's a ton of fun anyway—the F-Type.
Jag's roadster is one of the most exhilarating and sweet-sounding cars you can get right now. There's several engine options, but the 380 horsepower supercharged V6 F-Type S is more than enough. And it has a very good eight-speed automatic with tons of modern tech. You're tall, so get the roadster over the coupe—you can put the roof down and have all the room you need.
Here's a used one in Plano for way under budget at $42,000. You have tons of choices if you go this route, and I hope you do. It's one of my favorites.
Expert 3: Stef Schrader — Only The Best

Sometimes only the best will do, and the best Porsche in recent history—surprise, surprise—wasn't the 911. It's the last-generation Cayman: the lighter, more chuckable two-seater that put Porsche's smooth naturally aspirated flat six right in the middle.

This car was so good that people frequently accuse Porsche of dialing it back a notch by giving the next generation 718 Cayman a turbo flat-four in order to let the 911 take center stage again, although regulatory pressure may be more to blame for that than 911 sales. Regardless, the smoother flat-six in Porsche's best mid-engine road car makes it an obvious future classic, and a covetable car in the here and now because it's just too good.

Cayman fans on the Planet-9 forums say that the 981-generation Cayman is shockingly comfortable for tall guys, despite being a relatively small car.

Here's a 2016 Cayman on Autotrader for $46,478, complete with Porsche's ultra-fast PDK transmission. I'm a three-pedal Porsche fan and even I have to admit that their dual-clutch system is really good.

Thank you for your service, Jason. Now treat yo' self.

Expert 4: David Tracy — Let The Texan In You Shine
Jason, you're a big guy and you live in Texas—land of large vehicles and cheap gas prices (among other things). This means you need a pickup truck, and since you specify that you want something "fun," that pickup truck is going to need to house a big engine, make a nice sound, and be able to blast over flat, barren Texas terrain at ridiculous speeds.

The vehicle for you, then, is the last-gen Ford SVT Raptor—with the 6.2-liter V8, of course. Now, I've said recently that the latest Ford Raptor is a bit of a "One-Trick Pony," in that it's compromised pretty much everywhere but over sandy deserts, gravel two-tracks and other high-speed off-road terrain.I don't suspect the last generation model to be much different.
But just because it makes compromises to be excellent at going fast off-road doesn't mean the Raptor isn't a hell of a lot of fun around town, and the one I drove had a 3.5-liter EcoBoost engine that didn't sound that great—I've heard the 6.2-liter in the outgoing Raptor like Car Zeus himself is huddled on the other side of the firewall.
I'd like to drive one, and you should probably buy one. Maybe this one.
Expert 5: Jason Torchinsky—You Only Need One Arm To Look Like A Badass 
Hey, fellow Jason, let me just come right out and say that what I'm going to suggest doesn't have backup cameras or sensors or keyless entry or anything like that. What it trades all that for is character and style, and those things it has so much of it'll probably drip puddles of charm all over your driveway. What I think you need—no, deserve— is this 1963 Studebaker Avanti.
In case you're not familiar with the Avanti, this was Studebaker's supercar of the 1960s, given a sleek and remarkably unique design by a team led by Raymond Loewy. Some of these were supercharged, fast and elegant and like nothing else on the road.
This one, coming in at a very budget-friendly $32,595, has a massive 4.7-liter V8 putting a healthy 240 horsepower to those rear wheels through a one-hand friendly 3-speed auto. Sure, those are vintage numbers, but this thing is so damn amazing looking you won't care.
Look, you literally gave an arm for America, so the least America can do is provide you with one of the most novel and innovative cars ever made here. Any chump can go buy some Challenger or Porsche—an Avanti like this is in a whole other class of wow.