It's 2019 and we're all familiar with supercars, high-performance Jeeps, and swoopy SUVs described as "coupes." This wacky render is a mashup of all those concepts and it looks kind of amazing.

The "Jeep Ayastigi" is an idea for a Trackhawk Coupe that could run with the Lamborghini Urus, Porsche Cayenne Coupe, BMW X6M and the like, which was sent to us by graphic designer Dejan Hristov.
Just to be clear–it's not "real." There's nothing official about this; it's not sanctioned by Jeep and there's pretty much no way such a car is in the company's crosshairs. But I dig the design so much that I had to share it.
Hristov imagined this thing with Fiat Chrysler's signature satanic 700-plus horsepower V8, cameras replacing mirrors, active aero, and as you can tell, a very squat and chunky posture.

G/O Media may get a commission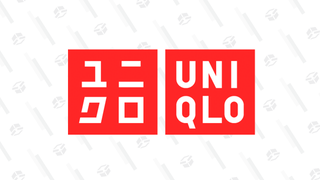 Year-round basics
Uniqlo Summer Sale
I'm not really sure what's "Jeep" about it besides the badges and the little hint of a grille, but the idea of Jeep doing something that's any semblance of supercar cracks me up. The design actually looks like it might have escaped from MegaRace-a futuristic driving game I was obsessed with in the '90s. Not that it looks dated, but I have been enjoying listening to the MegaRace soundtrack while scrolling through these pictures.
While I don't think the production of this particular car is likely, it does seem like the genres of crossover SUVs and performance vehicles are merging more and more often. I could imagine something along these lines being real in the relatively near future. I could see myself not hating it.
You can peep a few more angles and colors of this idea for an extreme machine in Hristov's portfolio if you're so inclined.