I'm a Mini Cooper S owner. I like it because it's small. That's why I can't decide how to feel about the longer, six-door Mini Clubman Concept that just debuted in Geneva.
Let me start by saying that I haven't seen the new Clubman in person yet. But our European bureau chief Máté Petrány has because he's in Geneva. He took these photos.
"It's long," he told me when I asked him about it.
Also, having driven the all-new 2014 Mini Cooper this car is based on, I kind of have a rough idea of how big it is. This one is about a foot longer than the new Cooper, and it's longer than even the current Countryman.
G/O Media may get a commission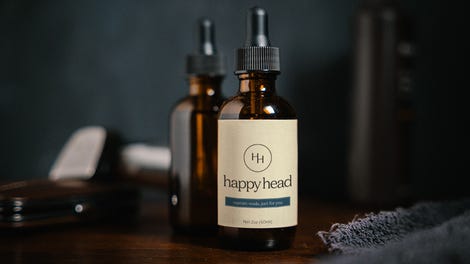 I totally get the idea of what Mini is doing with this new Clubman, whose production version will probably be very close to this concept. There are owners who swear by the last Clubman, saying its hinged rear doors and third door make the small car vastly more practical.
This new Clubman is a natural evolution of that "longer, more practical Cooper" concept in the sense that it adds an extra set of doors. The 2014 Cooper is longer than the old one, so if the Clubman is longer than that, it may as well just get an extra set of doors. Why not?
I'll also say — and I may catch hell for this — that if you ignore Mini's heritage for a moment, this is not an unattractive car at all. It's actually a decent design. It's cute and lively, fun and practical. It looks better than the Countryman and makes infinitely more sense as a vehicle than the two-door Paceman crossover.
I just wonder if Mini as a whole is moving in a direction that's too big, that's all. A new Countryman is likely in the pipeline, so I expect it will get even bigger than this.
Small has its advantages. I'll take a small car over a big one almost any day of the week provided it has a decent amount of power. I live in a big, traffic-choked city, so I like my car because it can dart around bigger cars and I can park it anywhere. (It goes without saying that it's pretty fun to drive, too.)
I always thought that was part of the appeal for Mini owners, but at the last Mini drive I went on they told me their buyers wanted bigger vehicles.
I liked the 2014 Cooper quite a bit. When I reviewed I it wrote that in many ways, it's the best Mini ever made, especially in terms of comfort, technology and overall fit-and-finish. It's still a small car, too, and still fun to drive. But I just didn't like that it was bigger and slightly less tossable than its predecessors.
So I feel like the "Mini is losing its Mini-ness" is a valid criticism and not just Internet noise. I also wonder how much the owners who love driving their current Clubmans (Clubmen?) will feel about driving this bigger car.
At the same time, it's not entirely Mini's fault that these things are getting bigger. They have tougher safety standards to meet, and they're also supposedly building the cars they say their customers want. They've definitely had some misfires with their current lineup, so can you blame them for going a little more mainstream with stuff like this? And to be fair, they probably wouldn't be getting this much criticism it their name wasn't "Mini."
Maybe this comes down to why people buy a Mini in the first place: Do they buy it because it's cute and quirky, or do they buy it because it's small and fun to drive? I'd venture to guess both groups of people exist out there, and there's probably some overlap too, but the new Clubman feels aimed squarely at the first group.
Which isn't to say the new Clubman isn't fun to drive. I don't know if it is or not because I haven't driven it yet. No one has. I'll hold off final judgement until I do get my turn behind the wheel. Maybe then I'll be able to sort out how I feel about this thing.