I just bought another 1980s Toyota pickup, making me living proof that you should never say "never." Oops.
It seems like forever ago now, but in reality it's been only a year. I sold my 1988 Toyota Pickup because it was too collectible to use as a truck, and the thought of it starting to rust under my watch was wearing on my conscience. But it's amazing how quickly one's outlook on a vehicle can change when a good deal presents itself.
Like many of you, I have an insatiable craving when it comes to '80s and '90s rolling metal. When the focus narrows to specific niches like bare-bones four-wheel-drive Toyota pickups with manual transmissions, I get excited. And then when you throw a factory-equipped turbo engine in on top of all that, I can't control myself. I simply must have it.
G/O Media may get a commission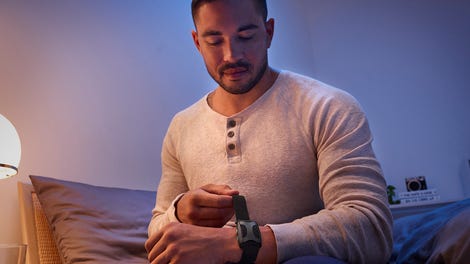 As it so happens, this particular scenario just unfolded for me. Goodbye, honeymoon savings, and hello, sweet 1986 Toyota turbo pickup.
I was settling into another typical Friday morning when I clicked on the day's Nice Price or Crack Pipe. That's right, this whole thing started because I visited Jalopnik early in the morning. The NPoCP featured a shockingly clean '80s Nissan Maxima station wagon located in southeastern Washington state. You might remember it:
While the car looked to be in amazing condition, I didn't have an uncontrollable urge to own it. However, it did make me curious if there were more clean, reasonably priced collector-grade vehicles in the same geographic area. You see, here in Kansas City (where I live), we don't get many well-preserved, rust-free '80s vehicles like that Maxima. So, I ventured off to the local Tri-Cities, Washington Craigslist site to snoop around a bit.
It took all of two minutes of perusing before I came across a listing that made me jump out of my seat.
Gulp. This classic Toyota Pickup represented the holy grail of all possible model configurations. A 22R-TE four-cylinder SOHC turbo engine, four wheel drive, a manual transmission, all wrapped up in a stripped-down, crank-window and frill-less base model. It was a one owner and apparently had no rust. The body and interior, even viewed from the small, low-resolution Craigslist photos, were obviously in great condition. The miles were high, but honestly, this only reinforced my excitement; I'd much rather have an example like this which has been used and maintained regularly over the past 32 years.
The real kicker on this truck is the turbocharged engine. Toyota developed the engine, called the 22R-TE, in response to their competition's V6 engines (namely from the Nissan Hardbody pickup) that were cropping up in the latter half of the 1980s. Toyota only offered this turbo engine for two years, from 1986 to 1987, in the Pickups and 4Runners, but even still, not many vehicles from those production years were equipped with it at all.
Furthermore, most of these engines were paired up with automatic transmissions. For 1988, Toyota finally released their own V6 offering, the 3VZ-E, which triggered the demise of the neat little four cylinder turbo engine. So, needless to say, this truck is quite a rare bird indeed.

It seemed strange that the truck had been listed for 18 days, especially when you consider the reasonable $4,500 asking price. Who knows, maybe the folks up in Washington state don't realize how good they have it. To a Kansan like me, this truck looked like an absolute jackpot. I had to give the seller a call.
Deep down I knew that if I made a move on this truck, it would be a complete leap of faith. There would be no seeing it in person before purchasing it. I didn't know anyone in the area that could be my eyes and ears either. I've bought and sold my share of old vehicles over the internet and have had varied results. Sometimes you win, but more often, you lose.

The seller picked up the phone and I introduced myself while expressing interest in the truck. In the first five minutes of our conversation, I was confident I would be purchasing this old Toyota that was more than 1,600 miles away. When you've played the wheeling-and-dealing game long enough, you can separate the bullshit from the truth pretty quickly. The gentleman I was speaking with was honest, and the truck I was inquiring about was the real deal.
I requested a few additional pictures to verify the condition of the truck, along with a brief video of the engine running. The seller kindly obliged, and any concerns I had were put to rest. I simply couldn't believe such a nice truck hadn't been snatched up already.

The seller did admit the truck had a few faults, like an oil leak at the front of the engine. I figured whatever the problem was, I could fix it relatively easily. The fact the truck was in such good cosmetic condition already put me ahead of whatever mechanical setbacks there might be. I made the seller an offer and he accepted.
I was now the owner of a $4,000 classic turbo Toyota that was more than half a country away.

The next step was arranging shipping, which is often a frustrating process. It seems like it always takes longer than eternity to receive the vehicle, especially when that vehicle was purchased blindly. Three and a half weeks later, finding myself $1,100 lighter, the truck finally landed in Kansas.
It arrived on a Sunday at nearly midnight on one of the coldest days of the winter season. We're talking a windy four degrees Fahrenheit. As the delivery driver was unloading the old, filthy Toyota from the flatbed trailer, he mentioned something to me.

"It's leaking something really bad. Looks red and oily. Hopefully she starts."
These are definitely the words you want to hear when taking delivery of a new-to-you vehicle. After some labored engine cranking, the truck did start, which was a positive and slightly unexpected outcome, given the news I had just received.
It was caked in salt and road grime from making a long wintery trek across the country on the back of a flatbed. After what seemed like hours standing in the freezing cold, the little pickup was off the trailer and the keys were in my hands. I finally had it. But it was an empty feeling of relief, as it was apparent the small Toyota needed some mechanical work right out of the gate.
I hopped in the truck, eager to see how it drove. I was a bit disoriented at first and needed some time to reacquaint myself with how small these are on the inside. I could hardly see out the windows because it was so filthy. Thankfully I was only two miles from home. It didn't take but a couple of blocks before I tapped into this truck's party trick - the turbo power.
It's an unexpected surge that just swoops in from nowhere. At first you think "that's all this thing's got?" and then the small turbo does its business. While not "fast," the experience is hilariously fun in a primitive 1980s turbocharging sort of way. There's even a small green "TURBO" dashboard light which proudly illuminates when the boost arrives, as if to entice the driver to chase the little engine's powerband. Quite honestly, this truck makes no sense. But that doesn't matter - I'm just so happy Toyota went through the trouble of making it.
With the truck back home in the garage, I immediately set to "bench marking" the vehicle. This meant replacing all the fluids and mending all mechanical issues I could find on the surface so I could have a good baseline for diagnosing further ailments.
First up was replacing the drivetrain fluids such as the differential and transmission oils. I then proceeded to replacing the brake and clutch fluids. Going through each of these systems allows you to observe the true mechanical condition of the vehicle. I have to say, this truck passed with flying colors. Even though it has higher miles, you'd never know it. It looks like a 100,000 mile truck that lived all its life in a dry climate - there was absolutely no rust present.

The power steering pump had a visible leak, but upon closer inspection, the leak appeared to originate from a cracked reservoir hose. I also found that the system was filled with the incorrect type of power steering fluid. With a new hose fitted up and the correct type of fluid flushed through the system, the power steering leak was no more.

The Positive Crankcase Ventilation (PCV) system didn't appear to be working correctly on the truck. I observed oil deposits collecting in the intake plumbing. When I removed the PCV valve from the valve cover, I found it to be non-operational. This was a simple and cheap fix remedied by throwing in a new valve. While I had the intake plumbing removed, I inspected the turbo for shaft play and everything looked great. Phew, what a relief!

With all the mechanical "bench marking" out of the way, the weather finally warmed to a balmy 33 degrees Fahrenheit. I took advantage of the heatwave and drove the dirty truck to the car wash. As the pressurized water hit the body, it looked as though I was painting it a brilliant white from what was previously a nasty brown. The result was a shockingly-clean truck that looked nearly showroom-fresh.

But, all this excitement quickly diminished. A significant engine oil leak reared its ugly head the moment I returned home. Although the seller did warn me about this, it wasn't so much a leak as it was a gush.
I like a good project, and it appears that underneath this clean Toyota's rad 1980s bodywork, I've found one. Such is the reality of buying an old vehicle sight unseen. Instead of discovering a plethora of rusted steel, I've found a collection of mechanical issues.

Still, worth it.
---
Purchase Price: $4,000.00
Shipping (~1,600 miles): $1,082.00
Tax, Registration & Insurance: $375.29
Parts & Fluids: $144.41
TOTAL INVESTED (so far): $5,601.70 
---