Donnie just turned 30 and is an amateur racer. He's frustrated with the constant glitches in his Ford Fusion that never seemed to be quite right after an accident. Now he's got $40,000 and wants to upgrade to something bigger with a lot more power. What car should he buy?

(Welcome back to What Car Should You Buy?, where we give real people real advice about buying cars. Do you want us to help you find a car? Submit your story on our form.)

The residual effects of a car accident can last long after your vehicle is repaired. No matter how well the body is put back together or how skilled the mechanic is at repairing the unseen stuff, sometimes there will always be things that nag at you. A little shimmy in the wheel, a strange noise in the back. The reality is the car probably had these quirks before the collision, but sometimes it's best to start fresh for your own sanity.

Here is the scenario:

I own a 2014 Ford Fusion 2.0 Ecoboost that, when I purchased it, was a means to stop driving stick due to lingering pain from a teenage ankle injury and subsequent surgeries, but I'm a cyborg now!
This vehicle has seen more than its fair share of recalls, TSBs, and is on the "if the transmission ever fails we will replace it" list. Plus, in July of 2016, it was rear-ended by a dump truck, and I suspect never really got put back together properly. Though the body shop and insurance company disagree with me on this.

I just turned 30 and I have decided that it is time to get rid of this and get a proper sports sedan. I do some amateur racing, so naturally, I want something rear wheel drive. I like American sedans like the Chevy SS and Dodge Charger, but no Fords. After my experience with the Fusion, I'd rather avoid that brand.

Something you should know is that I'm 6' ft tall and 300 lbs so something that has a bigger cockpit and door opening than the Ford would be much appreciated.
G/O Media may get a commission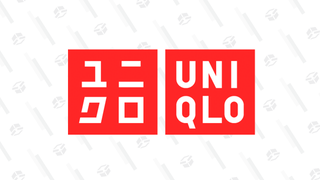 Year-round basics
Uniqlo Summer Sale
Quick Facts:

Budget: $30,000 - $40,000

Daily Driver: Yes
Average Miles Per-Week: 200-300
Wants: Rear drive, power, comfort, infotainment, automatic transmission, flappy paddled
Doesn't want: A Ford
Expert #1: Tom McParland - Has Got You Figured Out
Donnie, it seems there's is a perfect storm of attributes at work here that make you destined for your next car. First, your name is Donnie. Since I'm from Jersey, I know that grown men named Donnie mean business.
Second, you live in Florida, there is only one appropriate vehicle for a Donnie that resides in the Sunshine State—a Cadillac. And not just any Caddy, one that means business. You are an adult now, you can have your power, but you should try to class up the joint.
What you need is a Cadillac CTS Vsport. It does not have a V8, but it does have a twin-turbo V6 that pumps out 420 horsepower that should be good for a sprint to 60 MPH in about 4.5 seconds. You also get your flappy paddles and infotainment. So Caddy's CUE system isn't the best unit around when it comes to in-car technology, but the rest of the CTS more than makes up for it.
Behold, the miracle of depreciation! Here is a Certified 2014 CTS V-Sport Premium in a nice gray for $37.000. This one has Brembo brakes, Navigation, blind spot monitoring and all the luxury features you could want. If you are going to upgrade, you need to treat yo self.
Expert #2: Kristen Lee - AMG All Of The Things
Lots of room? Sports sedan? Automatic? POWER?? My friend, if you haven't considered it already, you want something from the AMG family.
Specifically, a 2010 Mercedes E63 AMG—the one with the naturally aspirated 6.2-liter V8 and 518 horsepower. Rear-drive: check. Seven-speed automatic with steering wheel-mounted paddles: check. Roomier than its C63 sedan little brother: check.
This particular generation E63 came at what I consider to be a sort of AMG Golden Era. It was a time when Mercedes was stuffing massive V8 engines into cars that were also tricked out with top-of-the-line luxury interiors. The AMGs these days use some variation of twin-turbocharging, which is also fine, but you just can't match the sound of a brutish and large displacement naturally aspirated V8. A German muscle car, that E63 AMG is.
Luckily, AMGs also don't tend to hold their value very well, so you can get a used one with decently low miles for the price range that you specified. Here's one with 37,207 miles for $34,829.
Expert #3: David Tracy - Burnouts, You Need To Do Burnouts
So you say you're a bit of a big-boneded individual at six foot and 300 lbs; you know what else has big bones? The Dodge Charger, a car that you yourself said you're a fan of, and a car that had the power to bring out my inner asshole when I drove it a few months ago. You should let it bring yours out, too. It's a lot of fun.
Of course, I wasn't just driving a bare-bones Charger. That monster you see polluting the Ozone in the photo above is an R/T Scat Pack. It's a 485 horsepower, rear-drive four-door sedan that somehow, against all logic, costs less than $40 large, and absolutely loves roasting its rear tires.
It comes standard with an excellent eight-speed automatic with paddles, and the infotainment system, UConnect 8.4, is as good as they get.
You say you're an amateur racer, and if that racing involves turns, this might not be the greatest option. But honestly, just look at that burnout in the picture above. This has to be the right answer, right?

Expert #4 - Patrick George, Believes In Good Life Decisions
Listen, man, at this price range you have a ton of options and can basically get yourself whatever you want. Forty grand will buy you a lot of car, and a lot of fun car, too. All these options we've suggested are good ones, as is the Chevrolet SS, although I've driven a few of those and I've found it to be better on paper than it is in reality.
My car buying advice usually comes down to drive a bunch of stuff and buy whatever you like best. I can only tell you what I'd buy in your shoes, and that'd be a used E92 BMW M3—the last-gen one, the one with the screaming naturally aspirated 414 HP V8. It comes in sedan or coupe flavors, too.
Here's a coupe on Carmax with that sweet, sweet warranty at $40,998, though you can find many examples for less than that. It'll do a track day better than any of the cars these jokers have suggested as well. Go with God.