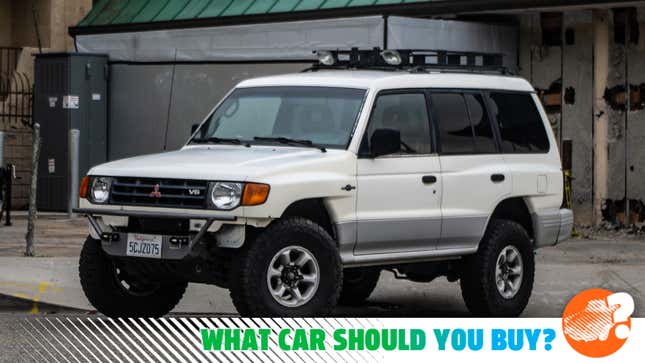 Ty is from Kentucky and has some friends who are encouraging him to get into overlanding. His buddies have access to all the accessories, but he needs a platform that is preferably not a Jeep Wrangler. What car should he buy?
(Welcome back to What Car Should You Buy? Where we give real people real advice about buying cars. )
Here is the scenario:
I'm finally able to afford an overlanding vehicle. One of my very good friends operates a social media overlanding group and has a ton of demo gear to help outfit my rig. I've got a $35k budget and a blatant disregard for paved roads. Help me live my overlanding dreams? I like Wranglers but it seems that everyone goes for the Jeep and I would like to explore some other options. I like things that are rugged and powerful.

My budget is up to $35,000.
Quick Facts:
Budget: Up to $35,000
Daily Driver: Sort of
Location:
Wants: A creative platform for overlanding
Doesn't want: A Wrangler