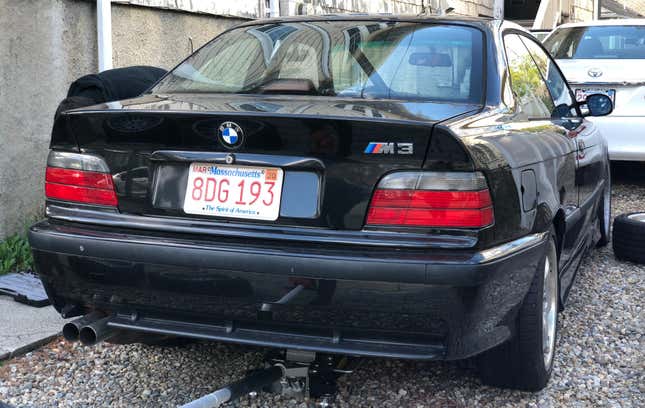 "Are you a masochist?" is what someone asked me in a Facebook comment last week where I was looking for some car buying advice. Honestly, it was a fair question. Especially considering the unnecessary trials I tend to put myself when buying used cars, which would continue later that week leading up to my purchase of a 1995 BMW M3 coupe.

I spent my whole day Friday mentally calculating all of my potential options for getting this Facebook Marketplace M3 home. "Is it worth the $350 for a U-Haul and a trailer?" "Can I somehow find and fit a set of wheels and a driver's seat inside my Subaru WRX STI?" "Do I hate myself and love making my life difficult?"
It was painful, but also exciting.
The problem was, the seller had just invested in seats and wheels, and didn't want to include them with the car for his recently-lowered purchase price. That's fair, I felt. It was a challenge I was willing to work with.
As some members of the Jalopnik Facebook Group, The Way Back, may have seen last week, I've been looking for a new car since I sold my 2002 Honda S2000 almost a month ago. I found that new car late at night last Thursday.
It was a 1995 BMW M3 with a 124,000 miles, a stripped interior, a bolt-in half roll cage, and suspension that has pretty much had everything done to it. As I would soon find out, its ride kind of feels like you're being dragged on your ass over bumps, but it also corners as flat as our mighty blue earth. It's wonderful! And it's almost perfectly set up to be a track car, but is also streetable if you're hard enough.
Aside from the wiring in the interior being a little sloppy, to my eyes, there were no issues with the car. There was no rust, no mechanical issues, and it even had a clean title. When I told the seller I would be making the drive from New York City to the Boston area to buy the car, he went out of his way to send additional pictures and videos of the car to make sure I knew what I was getting. What a mensch.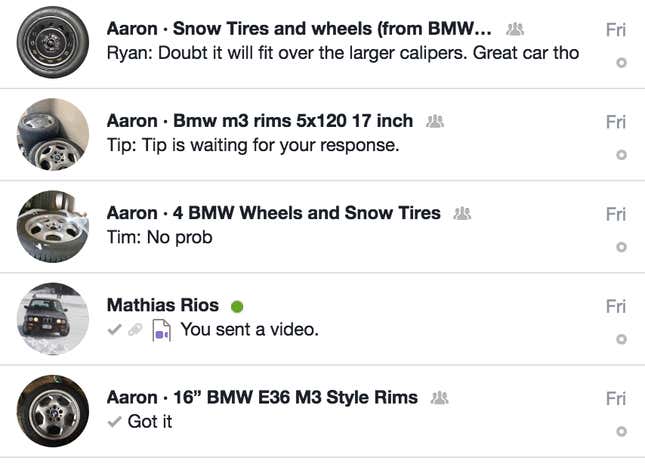 Anyways, I knew I wanted the car, but I sure as hell didn't want to rent a truck and trailer to bring it back. Especially since I could buy a set of wheels and tires and a used BMW seat for less. So that's pretty much what I did.
I spent the remainder of my Friday attempting to source wheels and tires that would fit with the E36's coilover setup, which the previous owner informed me would be very difficult. He explained to me that because of some strange adjustment points, I'd need 225 or 235 cross-section width tires and 17-inch wheels. That may sound simple enough, but there are only so many used, full sets of those mounted on 5x120 wheels with the correct offset between New York City and Boston.
While I was deep in my search, the previous owner informed me that he had a set of E36 wheels laying around, but no rubber to mount them. After a bit of Facebook messaging and after I said I'd pay for it, the seller agreed to mount some rubber on the wheels so that I wouldn't have to deal with sourcing wheels and potentially fucking that situation up. Things were looking up.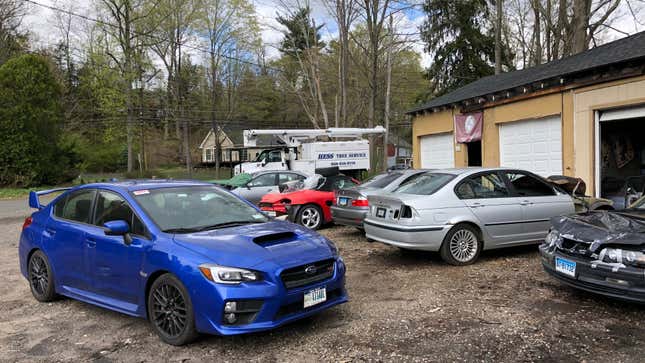 I also managed to find someone in central Connecticut who'd be willing to sell me a seat for just $50. It was a powered, non-sport seat from an E46, which wasn't perfect, but it would do the job. Because it was powered and from a newer car, I wouldn't be able to adjust the seat position once it was in the M3, so Sam, the seat-seller, let me adjust the seat into what would hopefully be an acceptable driving position, and also one that would allow Mathias, the friend who I brought along to actually install the seat (I'm a bad wrench, sorry), to fit it in the car without too much issue.

Somehow, that actually... worked?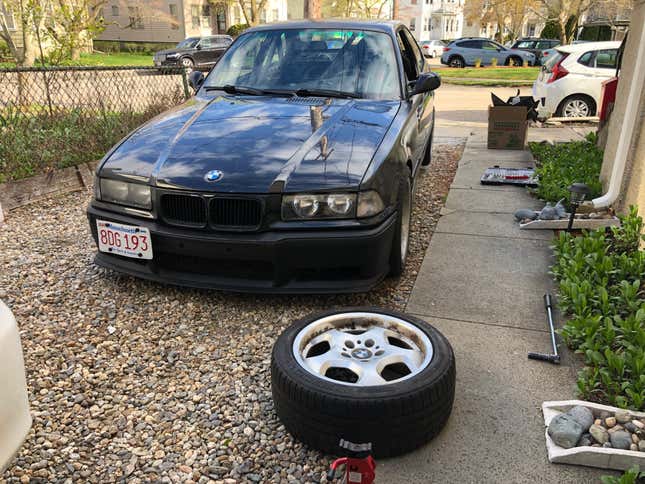 Once Mathias and I got to the M3 up in Massachusetts, the seller showed us around the car, I test drove it, and we made the transaction official. Mathias and I swapped the wheels off the car for the seller, and he removed his race seat which he would be keeping.
Mathias then installed the E46 seat I bought, and I ordered insurance for the car. Thankfully the seller let me drive home on his plates, which, if that didn't happen, would've made for an even bigger nightmare.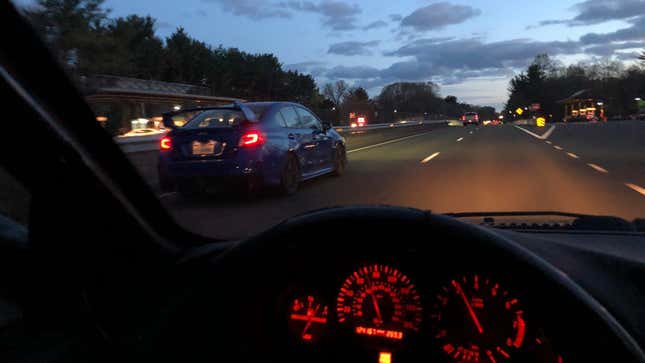 Now I own an E36 M3. So that's cool.

So what's in store for this car? Honestly, I don't know. I'd like to do some track days with it, for sure. But it needs tires, a new seat, and some buttoning up before that happens. It also seems to have a minor idle issue which I think might be because of its new lighter flywheel, or an issue with the mass airflow sensor. I'm hoping I can get most of that done this week.
Long term, I do have a dream of getting a full, rally-safe roll cage welded into it, and switching this thing from track rat to stage taxi (if anyone wants to help me cage this thing, you'd be my best friend). But we'll see.
So, yes. This is just a story of buying a car and everything somehow working out. My lesson to you, dear reader, is to not let what appears to be logistical nightmare prevent you from buying a solid car. Reliable friends and good sellers can make all the difference.