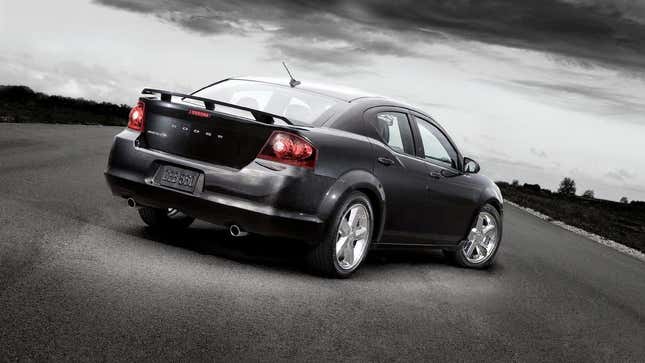 Some Avengers are faster and more powerful, but you might be surprised at which Avengers have survived this long. These select, heroic few Avengers are clearly hard to kill.
VW's ID Buzz Gets A Third Row For The U.S. And A Little Closer To Our VW Bus Dreams
The first Dodge Avenger debuted in 1994 alongside the fancier Chrysler Sebring, otherwise known as the car that always has a broken front air dam. Both the Avenger and Sebring were a product of the famous/infamous Chrysler-Mitsubishi alliance, and the cars were built on a Mitsubishi platform. They were not, shall we say, the highest quality cars of the time. I remember my mom leasing a brand new Sebring coupe, and even as a new car it still felt a bit junky.
You won't find too many survivors of the early Avenger coupes, but some have managed to stand the test of time, like this 1996 ES that is sitting in a Florida used car lot.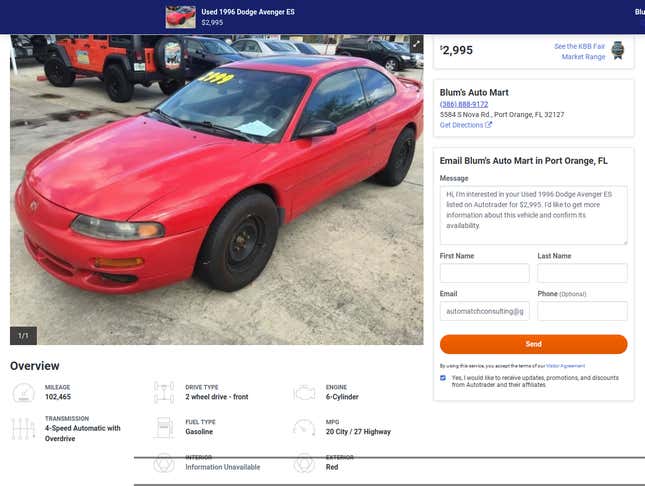 In 2008 Dodge debuted the all-new Avenger sedan, a car was sold all the way up until 2014. Under the hood was a 2.4-liter four-cylinder motor that was produced as part of a joint venture between DaimlerChrysler, Mitsubishi, and Hyundai. Later, Dodge offered an optional 3.6-liter Pentastar V6 that pumped out 283 horsepower, and made the claim that the Avenger was the "most powerful mid-size sedan you could buy."
I guess you could say, for a time, it was Earth's mightiest Avenger. Sorry.

However, few buyers actively sought out Avenger ownership. A lot of them went into rental fleets, or into the hands of a few unlucky souls who happened to need "a car" and a Dodge dealer was willing to give them "a loan" despite having a shaky credit history. Though it wasn't a total loss for Dodge, the company even sold two Dodge Avengers just last year, despite the car being out of production since 2014, according to Fiat Chrysler Authority.

Needless to say, the Avenger wasn't the type of car that typically had a long life like an Accord or Camry. But by some miracle, there are a few Avengers still standing in the ashes of its fellow Avengers with well over 200,000 miles.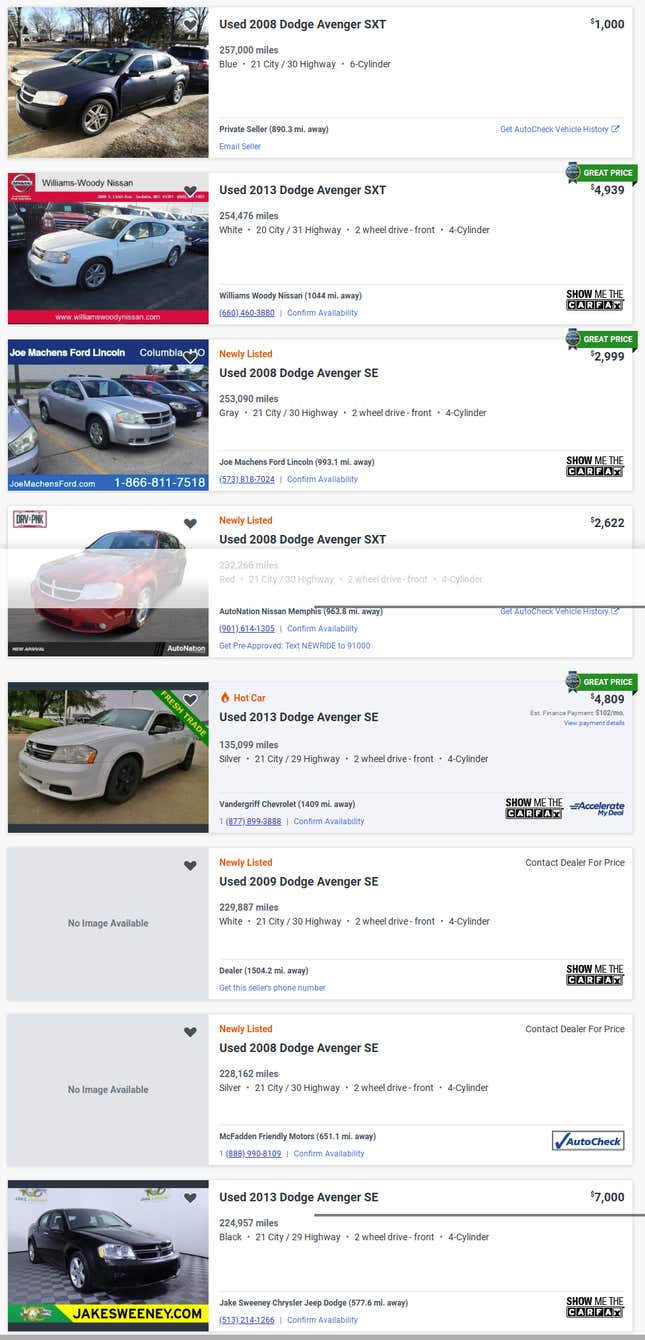 There are some Avengers you shouldn't underestimate.