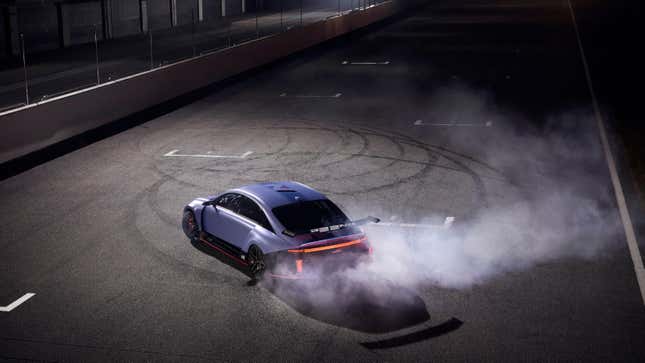 Hyundai's N brand has been making raucous, exciting performance cars for years. In all that time, however, the company has focused its efforts on a single drivetrain: A 276-horsepower turbocharged four cylinder, mated to either a six-speed stick or an 8-speed DCT. But as the arc of the moral universe bends towards electrification, we've all had to wonder — what will Namyang's finest look like in the age of the EV?

We're Driving the 2024 Integra Type S, What Do You Want to Know?
Hyundai gave us the first peek at an answer last night, with the Ioniq 6-based RN22e concept. The verdict? With big wings, big fenders, and big power, N cars in the electrified era look like an absolute riot.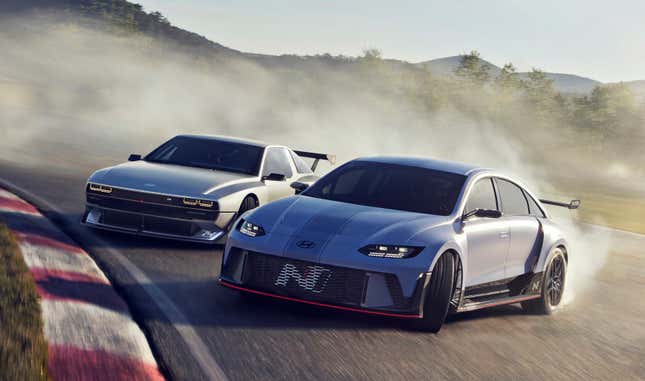 The RN22e borrows much of its body from the Ioniq 6, and the two also share Hyundai's E-GMP electric platform. But while the Ioniq 6 gets a mere 320 horsepower and 446 lb-ft of torque, the RN22e gets just a touch more: 576 horsepower, and 545 lb-ft of torque.
To slow a battery-laden four-door down after it uses that horsepower, the RN22e needs some sizable brakes. The concept, however, only wears four-piston calipers — Hyundai intends to fill in the rest with regenerative braking that "precisely controls yaw and corner attack." Your guess is as good as mine with what that means in practice.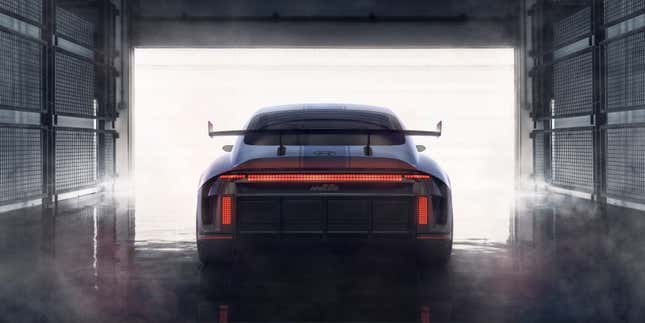 The RN22e gets torque-vectored AWD, and Hyundai claims drivers can "choose the torque power on the front and rear wheels." While the specifics weren't clearly defined, the kind of tire-smoking drifts displayed in Hyundai's promo photos would require a vast majority of torque going to the rear — if any in the front.
The RN22e isn't intended for production, but will see use as a "rolling lab" to test the performance chops of Hyundai's electric E-GMP platform. With any luck, that testing will lead to N-branded EVs actually landing on showroom floors.