Two weeks ago we told you about a growing number of Hyundai Sonata owners who say their cars had a tendency to wander at highway speeds. Yesterday, Hyundai told us it has issued a service bulletin to fix those Sonatas.
The problem had spurred 188 complaints to U.S. auto safety regulators and hundreds of complaints online, with many owners saying their Sonatas wandered to the left at highway speeds, despite repeated repair attempts by dealers.
Hyundai told us it would soon tell Sonata owners who complained of the problem to schedule a dealer visit for a new repair process that will include a realignment and possibly new struts. Since the repair could take up to 4 1/2 hours, dealers will be told to give owners loaner cars if need be. The work and parts will be provided free — a step up in customer service that shows why Hyundai is becoming one of the world's most formidable automakers.
G/O Media may get a commission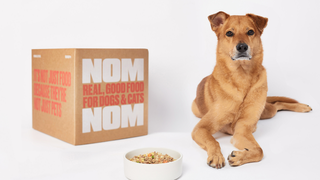 Here's the official comment Hyundai's Jim Trainor gave us yesterday:
A small percentage (about three percent) of owners of 2011 Sonata vehicles manufactured between Sept. 1, 2010 – April 30, 2011, have expressed dissatisfaction with vehicle tracking (commonly referred to as "pulling left" in on-line media and customer reports). Starting today, Hyundai will begin notifying Sonata owners that a fix has been developed and a service campaign will begin shortly to improve the tracking of the affected vehicles. Customers who may have experienced this issue will be instructed to make an appointment at their local Hyundai dealer to have the service work completed at no charge.
Dealers will check the vehicle's wheel alignment and how the vehicle tracks. If necessary, new front suspension struts will be installed and a wheel alignment will be performed free of charge. At the most, repairs could take up to 4.5 hours and it may be necessary for a customer to leave the vehicle overnight at the dealer. If needed, a loaner car will be provided at no charge.