1st Gear: The Koreans Don't Fuck Around
Hyundai spent the better part of the previous decade on a winning streak that sent it from bargain-basement niche player to maker of some of the best cars on the market, but lately things have not been good. At all!
Lacking an extensive lineup of increasingly popular crossovers and trucks, the company's global sales have declined significantly this year, shares have fallen 40 percent in the past three years, and now its U.S. CEO has been forced out. Hyundai's having problems in America and abroad, it seems.
So Reuters reports that in response, the company is slashing perks for execs as it begins a strict cost-cutting regimen. It would seem South Korea is not one of those countries whose corporate culture hands out massive bonuses for failure.
The belt-tightening - which also includes cutting back on printing and fluorescent light bulbs - aims to buy Hyundai time to prepare new models and a design revamp.

"We're trying to address a mismatch between the market trend and our product line-up," said one Hyundai insider, referring to a need for more SUV models. "That's a longer term plan. For now we're trying to save every penny," he said, declining to be identified because the plans are not public.

Since October, Hyundai Motor Group executives have taken a 10 percent pay cut, the first such move in seven years. The number of executives at Hyundai Motor alone has risen by 44 percent in five years, to 293 last year.

The group has also downgraded hotel rooms for executive travel, and is encouraging video conferencing as a cheaper alternative to travel, insiders said.

"We're in emergency management mode," said another insider, who didn't want to be named as he is not authorized to speak to the media.
Next year in the U.S. Hyundai aims to fill out its SUV lineup and focus on higher-margin sedan sales, like that of the new Genesis luxury division. It can't get the big vehicles out fast enough.
2nd Gear: Automakers Grapple With What 2017 Will Look Like
Overproduction to try and meet pent-up demand has led to a glut of unsold new cars, and automakers having to rethink what gets built and what doesn't. Expect that trend to continue in 2017, reports Automotive News. The industry spent years cranking out cars post-recession, and investing in new factories. Now we're finding whatever the new normal is.
"2016 is a story about pent-up demand and sales," said Steven Szakaly, chief economist for the National Automobile Dealers Association. But as the year winds down, Szakaly said, "We've pretty much gone through that pent-up demand."

[...] IHS Markit forecasts North American production will drop from 17.85 million units this year to 17.6 million in 2017. Of that, about 600,000 will come from new capacity and new plants.

Subaru is localizing the Impreza in Indiana. Volks-wagen is expanding in Tennessee. Audi is building the Q5 at a new plant in Mexico, and Tesla says Model 3 production could begin in California, although many expect that product will be delayed.

Analysts say the key in 2017 will be how automakers continue to handle market demands for cars vs. light trucks. Car plants will likely struggle while light-truck plants will continue to run at high levels.
G/O Media may get a commission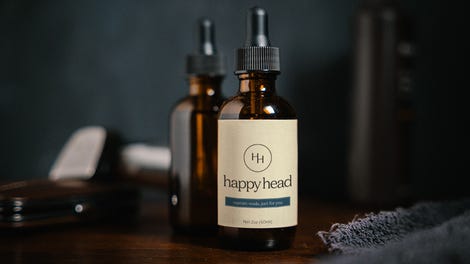 3rd Gear: Making Cars (In America) Is Hard
President-elect Donald Trump wants to bring back American industry, and despite a loose command of facts at times, this is why he sparred with Ford during the election. So how much would it take to shift production back to the U.S. from, say, Mexico even if automakers wanted to? A lot, it seems. Via The Detroit Free Press:
In the end, according to CAR, the state's auto-related jobs both inside and outside the plants could be at risk of moving to other countries with cheaper labor costs if production moves away from North America as a result of significant changes to NAFTA.

Moving jobs back to the U.S. from Mexico could also be an expensive prospect for automakers, according to CAR estimates.

U.S. auto assembly plants are already essentially full, with capacity utilization at 94%, according to CAR. The research group estimates automakers would have to spend between $4.7 billion and $6.5 billion to transfer vehicle production to the U.S. from Mexican plants.
There is good news. That story, which is worth a read in full, says that auto plants in Michigan probably have a brighter future than they had about a decade ago, just making trucks, SUVs and high-tech cars like the Chevrolet Bolt.
4th Gear: Best Corolla Ever?
This one's kind of sketch, but unnamed Japanese sources cited in Indian Autos Blog say that as a result of BMW and Toyota's new partnership, the next Toyota Corolla could use turbocharged BMW engines. Those are good and fun engines, so that Corolla could be pretty swell to drive! Maybe.
The Toyota engines rumoured to be offered on the new Corolla include a 1.5L 4-cyl petrol, 1.5L Hybrid, 8NR-FTS 1.2 turbocharged petrol and the familiar 1.8L VVT-i petrol engine. Expect the BMW-made engine to be offered in top variants, which could help boost the Corolla's appeal in the mass market, given BMW's prowess in engine development.

The next-gen Corolla will be based on the TNGA (Toyota New Global Architecture) from the new Prius, which is expected to offer a more responsive handling by increasing vehicle body rigidity, as well as better crash protection rating. Early test mules of the next gen Corolla appear seem to be barely bigger than the current model, although Toyota could increase its wheelbase, while keeping the length identical, for better rear seat occupant comfort.
A fun Corolla again? Stranger things have happened.
5th Gear: Uber Takes Its Ball And Goes To... Arizona
California has increasingly been cracking down on self-driving car testing regulations, and if there's one thing tech companies hate, it's being regulated. (Also, paying taxes.) So Uber is shifting driverless car testing away from California after the latest dispute to Arizona, reports the AP:
Uber said in a statement that it had shipped its cars to Arizona and will be expanding its self-driving pilot program in the next few weeks. The company hasn't announced a date when the cars will be tested, nor did it provide details about how many cars were included. Uber previously had 16 self-driving cars registered in California.

"Arizona welcomes Uber self-driving cars with open arms and wide open roads. While California puts the brakes on innovation and change with more bureaucracy and more regulation, Arizona is paving the way for new technology and new businesses," Ducey said in a written statement.

Ducey spokesman Daniel Scarpinato said the governor has been a strong supporter of driverless car technology and new business models, signing in August 2015 an executive order supporting the testing of such cars in Arizona.

Uber faced immediate backlash after it launched its California testing in San Francisco last week.

The California Department of Motor Vehicles had threatened legal action if Uber kept the cars on the road, saying they needed the same special permit as the 20 other companies testing self-driving technology in California.

Reverse: Ration Your Tires So Uncle Sam Can Show Those Jerries What For
Neutral: How Does Hyundai Mount A Comeback?
Besides more SUVs, which the Genesis luxury brand clearly needs before it gets any more sedans. What else?