One of the gimmicks Formula E uses to try getting fans more involved is Fanboost: fans vote for their favorites to give them a boost in-race. During the series' first-ever eRace that pit Formula E pros against professional gamers, however, the controversial gimmick had perhaps its biggest failure yet.

Ten professional gamers went head-to-head with the full 20-person Formula E field in a sim racing battle held at the Consumer Electronics Show this weekend. The field of ten gamers had been whittled down through a "Road to Vegas" elimination series and paired with Formula E teams for the grand finale. It's a pretty cool idea—except a Fanboost malfunction got in the way.

When Olli Pahkala used his Fanboost in the race, a software glitch gave him more Fanboost time than allowed, helping him win the race. Motorsport.com writes that action was taken after fans tweeted about the glitch:
Data that was shared on Twitter by fans in the immediate aftermath of the race showed that Pahkala had produced a sequence of laps that were aided by the extra power provided by Fanboost.
Instead of owning up that "hmm, maybe it's our system that's faulty," Formula E penalized Pahkala 12 seconds for illegal use of Fanboost, dropping him to third in the results, per Yahoo. The $200,000 prize—the largest prize ever awarded in eSports—was awarded to Dutch sim racer Bono Huis. Huis had won a $25,000 prize earlier in the event for securing pole position.

FanBoost wasn't the only glitch of the weekend. The race was delayed and shortened due to technical difficulties, and Formula E driver Lucas di Grassi couldn't start thanks to a malfunctioning simulator.

G/O Media may get a commission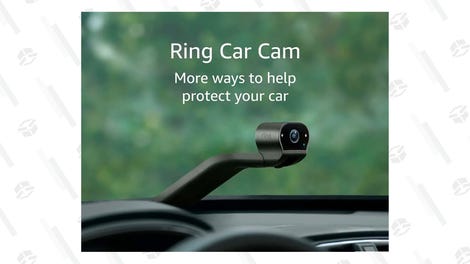 Despite this, Formula E CEO Alejandro Agag called the event "a great success" to Yahoo. I think we've got different ideas of what success looks like.

With a total of $1 million up for grabs, even the lowest-finishing competitor took home $20,000—but when there's that much for grabs, it should be settled on the virtual track, not by a software malfunction.

Admittedly, I am a dyed-in-the-wool Fanboost hater. As a racing fan, the idea of giving the most popular drivers an extra power boost to use undermines the whole spectacle. Why not give the guy we've never heard of an equal chance to surprise us all and win? Plus, I think I'm still raw on the whole "popularity contest" thing after losing every election I ran for in high school.

But there are other reasons to dislike it as well, most of all the discovery of manipulation of Fanboost votes using fake email addresses and bots. Concerns over Fanboost deciding the season championship were comically brushed aside even though winning a series with boatloads of industry support and interest right now could open a lot of doors for a driver.

So, let me ask again: now that it's even managed to bork a virtual race, can we finally get rid of Fanboost?