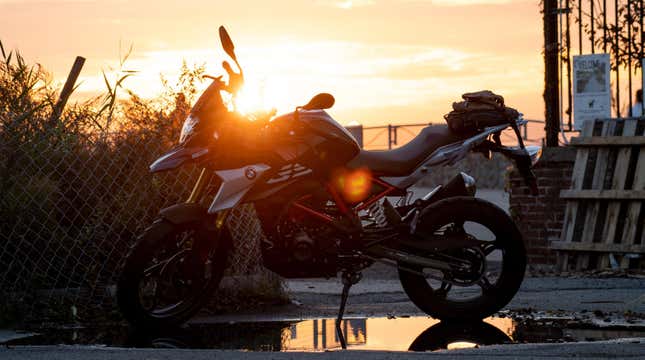 Last Saturday, I parked my motorcycle in Brooklyn, NY, and left the key in the ignition. As I'm writing this, it's Tuesday, and I still haven't gone back to get my key. I'm not worried. I should be, of course, because motorcycles are easily stolen and I've made things far easier for any prospective thief, but I've hidden a secret within my tiny BMW's overcompensating bodywork: An Apple AirTag.
Of course, I'm also not worried because my bike is locked up in a garage, hidden away from prying eyes. But thanks to the AirTag, when I street-park my bike in NYC (and remember to take my keys with me), I'm no longer constantly darting to the window to check that it hasn't grown legs and escaped. For $29, I may not have gotten a full GPS anti-theft system, but I got some extra peace of mind.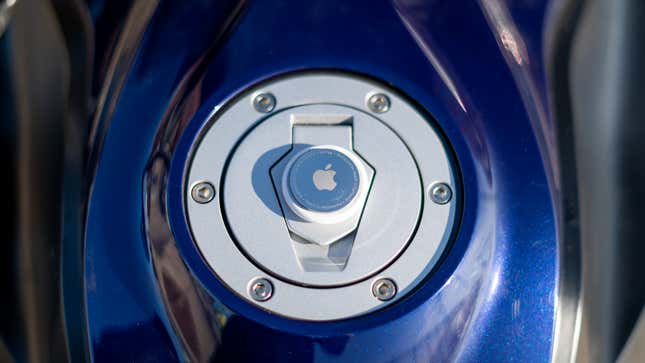 The cost difference between an AirTag and a true anti-theft GPS tracker like this one comes with a difference in functionality. AirTags work off of Apple's Find My ecosystem, meaning my bike's location gets updated whenever an iPhone happens to pass nearby. A hardcore GPS systems constantly monitors your bike's location via satellite, which is more robust, but that constant monitoring requires special hardware, and usually a monthly fee to maintain a connection. My AirTag just sits beneath my fairings, unobtrusive and not costing me money.

The other issue with using AirTags as an anti-theft measure is that they're designed to find lost items, not stolen ones. AirTags have anti-stalking measures that warn you if you unintentionally come into possession of a new tag, which is a fantastic way to ensure they aren't slipped into someone's purse unaware — but a similarly great way to warn a thief that the bike they just stole is being tracked.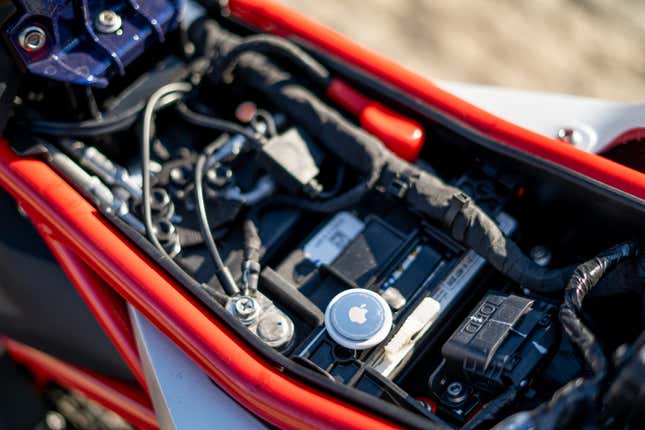 Yet, these foibles don't worry me. For under $30, the benefits of an AirTag outweigh the shortcomings. I get to track my bike as long as it's near some iPhones (no problem in any major city), I pay no monthly fees, and I don't have to splice any battery-draining locators into my bike's wiring. An AirTag may not be much, but it's a hell of a lot better than nothing. Spend the $29 to hide one in your motorcycle, and it might just save your bike.