A little more than a year ago, I bought a W220 Mercedes S-Class , and although it was a somewhat luxurious car, it was never the next-level of luxury and opulence that I had hoped for in my initial $3000 purchase. Here's how I changed that.
I will preface this montage of elbow grease and sweat equity with this: Doing the modifications in this article take a fair amount of skill and can certainly be daunting for a first-timer. The reward is certainly worth it, but keep in mind that this is a project for which a professional would usually charge a metric ton of money.
---
Part 1: Nice Cars Finish Last
---
Let's start at the beginning. My 2000 Mercedes S500's interior was always a relatively nice place to be. Its seats were comfortable enough, with lots of adjustability and air-powered lumbar support that worked 40 percent of the time, every time. The front seats were heated, with the rear passengers' butts having to rely solely on their bodyheat for warmth. The interior was clean, but the quality of materials could've been a little better in my opinion. It wasn't competing with Bentleys for comfort by any stretch of the imagination.
One major gripe of mine was the color of the interior. Some may like a nice tan hue in a luxury car, but this one just looked dirty no matter how much I cleaned it. The seats were pale in appearance and hard to the touch, even with numerous cleaners and conditioners - it was simply a product of the seat material, which at this point, was outclassed by the perforated, supple leather used in something like a Honda Accord EX.
G/O Media may get a commission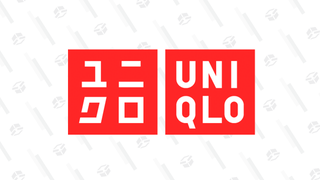 Year-round basics
Uniqlo Summer Sale
So obviously this had to change, but if I pieced out a used interior online, it would probably cost more than I paid for the car, and it wouldn't necessarily add any more value past that initial investment. So I did what any nearly broke 20-something with a Mercedes would do and looked for entire cars to buy. The car I was looking for was a 2000-2002 Mercedes S600, taking my experience from my V12 twin turbo S600 as a measuring stick of luxury. The reason that I wanted an older model is that in 2003 Mercedes swapped over a lot of electronic components, which in turn weren't compatible with the older electronics and I didn't want to do any splicing into the harness if I was to add functionality. It had to be plug and play.
After a few weeks of searching I came across a few listings that looked promising, one in particular was a 2001 Mercedes S600, which had a leather-wrapped and stitched dashboard and door panels (my current ones were textured plastic), an Alcantara headliner and a/b/c pillars, but it also had heated/ventilated/massaging seats in the front with perforated Nappa leather, but it also had electric/heated/ventilated seats in the rear, with air powered lumbar and rear passenger sunshades on the door panels. It was as top of the line as you could get for that model year, so far ahead of the curve in fact, that you see these features just coming into luxury cars like the Hyundai Equus. It's a 12-cylinder cruiser that's often overlooked and it's dirt cheap, just look at what they're going for on eBay.
In short: I had to have it.
After some negotiating, I managed to get the seller to part the car out and give me the entire interior for $1000 (that's less than the Alcantara headliner alone), so I spent the afternoon loading it up in my father's 2003 Mitsubishi Montero XLS , which really is a better car than people may think.
After I got home, I couldn't wait to see what the new interior looked like so I removed one of my old door panels to see how the new ones stacked up:
Not too shabby.
---
Part 2: The Tear Down
---
Before I started on this epic quest of interior transformation, I had to make sure I had the tools I needed to complete the job, which are coincidentally the tools any person would need when they're working on specifically German car interiors.
Here's what was needed:
3/8" "star" socket set (E-Torx)
Plastic Interior removal tools
And then I took things apart for hours. Working on a Mercedes S-Class is like painting a fence - straightforward, but time consuming. I started by replacing the door panels first, then moving to the rear deck, and rear seats. I also removed the front seats, center console, cluster and radio trim to give me more room as I worked and prepped the dash to come out later.
As people usually don't post guides on this stuff, the removal of the dash in particular (after radio, trim, glove box and cluster are removed) went as follows:
Put Parking Brake on, Put car in Drive without turning it on.
Remove Negative Battery terminal
Remove Airbag by taking out two T-30 bolts at the back of the steering wheel, disconnect harness from clock spring.
Remove Steering wheel with 10mm Hex Driver on Breaker bar.
Remove surrounding steering column trim by undoing clock spring (3 torx bolts) and unlocking the switch assembly (one hex bolt)
Undo all the bolts on the bottom of dash, remove cloth panels to expose bolts to inner frame
Remove plastic panels at top of dash near windshield, use 8mm socket to remove bolts.
Remove A-pillars by prying on them with plastic removal tool.
Undo all electrical connectors from dash. There should be 4, if you have the Parktronic displays, like I did.
Carefully lift the dash (it's pretty light) and remove from either side of the car.
Here's what you should be left with:
---
Part 3: The Rebuild
---
After the dash came out, it was time to put the new one in. Installation is the reverse of removal. Here's how that looked:
I decided to complete the dash a little more, just in case I needed to drive the car in the near future, since this was my daily driver:
When all was buttoned up, I did the B pillars, and carpet, which aren't held on with bolts, just clips. The headliner comes out after you take off the "oh shit" handles with 2 t25 torx bits. To get the headliner out, I simply folded it a bit and took it out of the rear passenger's door, the same went with the carpet, which also gave me a chance to see if there had been any history of water damage underneath the carpet, a common issue with these cars (there wasn't).
I put the new seats and carpet in the front, and topped it off with an 2004 S55 AMG steering wheel (one that I got from a flooded parts car I bought a year ago). It was more "sporty" than any other Mercedes wheel at the time, so it made sense to use it, since the S600 wheel that the seller offered me had wood trim that didn't match my car, and was also cracked. I finished the look with a black and wood shift knob. Here's what the front looked like initially:
Better, much better.
Here's the rear:
While it did look good, the work was far from over. I wanted to have my car look as good as any car of its age, regardless of mileage or options. I needed to detail it. Here's what I used:
---
Part 4: The Fruits of My Labor
---
This project took 3 full days to complete from start to finish. With 2 people and powered tools, You could complete this within a weekend. I set out to make my car more enjoyable for myself and my passengers, and I also wanted to add value if I ever sell it on (unlikely). My goal for the car was for it to be the ultimate expression of what Mercedes could do at the time, with the simplicity and practicality that I needed (8 cylinder, air suspension, versus 12 cylinder and hydro-pneumatic suspension on the fully-loaded S600). Everything plugged right in and worked without a hitch. Without further ado, here are the fruits of my laborious efforts:
Take a look at that, and realize that this car, with all price, repair, modification, and maintenance costs, cost me less than $5500, and has less than 100,000 miles with no accidents, has given me nearly 30 miles per gallon on the highway and has been the most reliable car I've ever owned. This is why I do what I do - for the sense of satisfaction I get when I realize that the financed Nissan Versa next to me cost 3 times as much and has 1/100th of the quality. It's the fact that you don't need to be afraid of working on cars and that a little research and planning goes a hell of a long way. I'd wager that you won't find any luxury car, old or new, with this kind of insane quality and value for this kind of money. Go find one now and build it how you want it.
---
Tavarish is the founder of APiDA Online and writes about buying and selling cool cars on the internet. He owns the world's cheapest Mercedes S-Class , a graffiti-bombed Lexus , and he's the only Jalopnik author that has never driven a Miata. He also has a real name that he didn't feel was journalist-y enough so he used a pen name and this was the best he could do.