Have you ever wondered how cars come to life for auto shows? A few years ago, thanks to the help of sponsors, I created such a build. This is the story of how an average college kid made his dream come true.
(For the lazy people who do not want to read the story portion, skip down the page to the sponsorship guide)
The Story:
A few years back, while I was a freshman in college, I found myself reading a lot of car magazines and chatting with fellow enthusiasts online. Being a graphic designer, I would spend my free time creating Photoshop concepts of how Iíd like my car to look. But just like every other college student, I had no extra cash to be buying car parts.
Meanwhile, on a lazy Sunday afternoon I created a Facebook group called ëClassic Cars!' which quickly gained a few thousand members. The summer after my first year of college, the social media team at General Motors noticed my Facebook group and invited me out as a special guest to the legendary Woodward Dream Cruise. This was truly an amazing experience, and it became the changing point in my world of business and networking.
Besides the chance to meet the amazing people at General Motors, I also got to check out some awesome cars. GMís ëMaximum Bobí Lutz was even nice enough to take a picture with me. You will notice Jalopnikís very own Ray Wert photo-bombing the image below.
G/O Media may get a commission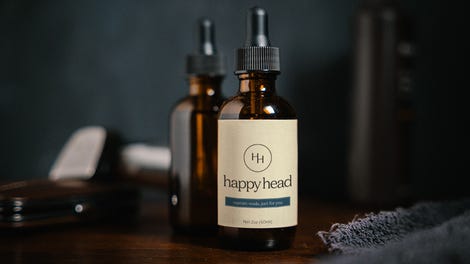 At this point you are probably thinking what does this have to do with sponsorships? After my trip to GM, I started thinking about the world of social networking. I began updating Facebook and Twitter frequently and connected with people within the auto industry (mainly those involved in the custom auto show scene).
I worked a summer job and saved up enough cash to have a body shop begin the crazy custom bodywork I had designed. Some of you Jalopnik veterans may remember the image below. A mid-build photo of my car was posted on Jalopnik a few years ago:
While the bodywork was underway, I began contacting various companies that made products for my Toyota Celica GT-S. Refer to the sponsorship guide below for the process of contacting potential sponsors. It got to the point where my dorm room turned into a storage place for all the free parts companies were sending me. My room became a huge stockpile of bumpers, tires, wheels, seats, brakes, etc. Even Toyota Racing Development TRD jumped on the bandwagon and shipped me performance parts. Iíd say opening each box was like Christmas morning, but it would probably relate more to Hanukah as boxes of new free parts came day after day. As you can see in the photo below, extra space in my dorm room soon became non-existent from all the parts arriving.
Not only was this a truly amazing experience, but I also learned a great deal about marketing and advertising. After everything was said and done with the car, it came out better than I ever imagined. It has gone on to win top prizes at various national level shows and has had multiple features.
My story ends on a fun note as proof that the possibilities are endless when networking with people within the automotive industry. At just 22 years old I was being invited to events like the one seen in the photo below. With that said, always be friendly, respectful and polite with anyone you talk with, as you never know who you may meet or where things can lead down the road. Stay positive and productive with your project build and the possibilities could be endless.
Sponsorship Guide:
When talking with potential sponsors, be prepared to talk business. They wonít just give away items for no reason. Remember to keep it professional. If a company supplies you with $2,000 worth in parts they are probably hoping to get 10-15k+ in profits from the exposure they gain at auto shows.
Phone call or email? You can really do either. If you call the company, ask the operator for someone in marketing/advertising that deals with the sponsorships of national level show vehicles. They almost always know of someone to connect you with. If you decide to send an email, some performance part companies have a sponsorship inquiry email within the contact section of their corporate website. If there is no email strictly for sponsorships, simply send the company an email about the matter via their general inquiry email or once again someone that is listed working in marketing.
Remember: donít get discouraged if a company says no. There are many quality performance part companies out there that make products for your vehicle. Just because one company turns you down does not mean the next will do the same. Research the companies, shop around and network as much as possible.
Other tricks of the trade for dealing with potential sponsors:
• Create a car portfolio (include photos, any modifications, future modifications and any past car builds you may have done).
• Let them know what parts you are interested in.
• Create a list of the shows you plan to attend.
• A list of past shows where you have won awards.
• Make sure you get a contract… and read it before signing!
Sometimes a company will not give you a ëfull sponsorshipí and offer you what is called a ëpartial sponsorshipí. This means that they will give you the product that you desire for a largely discounted price. This can be useful when your project car build has a tight budget. After a year of representing your sponsorship, the part is technically now yours to keep as long as you fulfilled your part of the contract.
This piece was written and submitted by a Jalopnik reader and may not express views held by Jalopnik or its staff. But maybe they will become our views. It all depends on whether or not this person wins by whit of your eyeballs in our reality show, "Who Wants to be America's Next Top Car Blogger?"