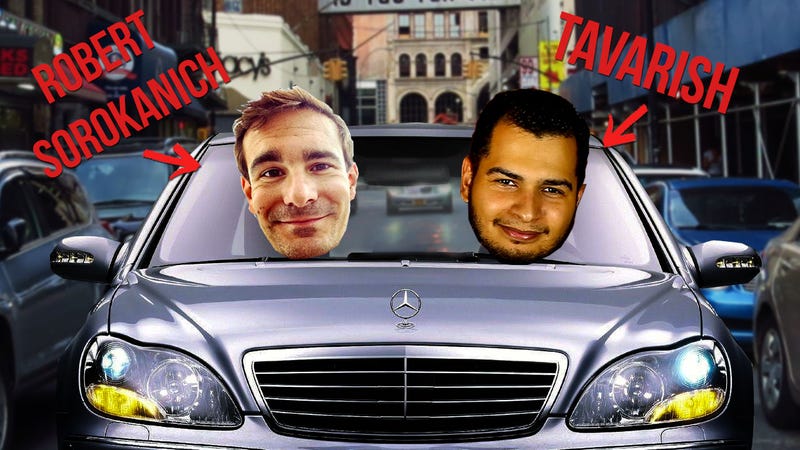 The hardest part of being a successful automotive journalist is proving your worth and getting your foot in the door, especially if you don't have any formal knowledge of the subject. Today on Offtrack, I talk to Road & Track writer Robert "Bob" Sorokanich about how to become a somebody in a field in which you know nothing about.
In the context that both Bob and I started out with no formal knowledge of writing and cars, and still enjoy the supreme satisfaction one gets when working on your car or getting a well-received story, we're likely each other's spirit animals. That's why I met up with him in Brooklyn for my off-topic, in-car YouTube series in which I talk to interesting car people about anything and everything, including how he deals with internet trolls and why I'll referee a boxing match between him and our own Doug DeMuro.

I have new episodes with different notable figures in the car community every weekday. If you enjoy it, feel free to subscribe to my channel. Thanks!
---
Tavarish is the founder of APiDA Online and writes and makes videos about buying and selling cool cars on the internet. He owns the world's cheapest Mercedes S-Class, a graffiti-bombed Lexus, and he's the only Jalopnik author that has never driven a Miata. He also has a real name that he didn't feel was journalist-y enough so he used a pen name and this was the best he could do.
You can also follow him on Twitter and Facebook. He won't mind.