It's not exactly news that most title loan companies are sketchy as hell. That fact is well-established. Remember back in 2016 when the Consumer Financial Protection Bureau fined TitleMax's parent company TMX Finance $9 million because its deceptive policies violated federal law? The CFPB also put TMX Finance under a consent order in an attempt to make sure it actually follows the law. But that doesn't mean TitleMax has completely cleaned up its act.
ProPublica, in conjunction with The Current, recently published a fantastic article that focuses on three TitleMax store managers' experiences working for the company and how they were punished for trying to be more transparent with customers about what it would take to pay back their loans. Because even though the CFPB is keeping a closer eye on TitleMax, they say the company still hasn't changed the sales tactics that got it in trouble with regulators in the first place.
For example, Ted Welsh Lupica said he tried to be honest with customers that the minimum monthly payment was only enough to cover the sky-high interest rate, and they'd need to pay extra each month if they wanted to actually pay down the principal.
"I would be explicit. I would tell them, 'Look, you make $2,000 a month and you want a $2,000 loan.' I'd tell them, 'Even if you pay us $200 a month, you are going to be doing that for the rest of your life because that's not going to pay down the loan,'" Welsh Lupica told ProPublica. But his supervisors told him to stop. And after being reprimanded twice for being too transparent with customers, he quit.
TitleMax Advertises 9.9% Interest, But the Reality is Way Worse
Part of the confusion for customers has to do with the way the loans are structured. The advertised interest rates of 9.9% and 12.9% aren't exactly low, but they sound manageable to someone forced to choose between a loan and not being able to pay for medication. Except the contract they sign is for a 30-day loan. If they can't pay it back in full during that time, the remaining balance is rolled into a new 30-day loan. When ProPublica looked into what kind of interest borrowers were paying annually, it added up to between 119 and 179 percent.
G/O Media may get a commission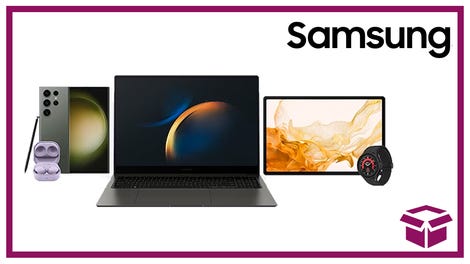 24 hour deals
Discover Samsung - Daily Deal
When Cordelius Brown, another manager, noticed a number of her customers struggling to escape the TitleMax debt trap, she tried to help. She reportedly advised four people who each owed about $10,000 to get an outside loan with a lower interest rate so they'd actually have a chance of paying it off. When they did exactly that, Brown's district director got mad at her for losing such valuable accounts.
"Our customers are decent, hardworking people. They aren't bums," Brown told The Current and ProPublica. "But to TitleMax, they just have one purpose: money."
Inevitably, anytime an article like this gets written, the heartless assholes love to crawl out of the woodwork saying things like, "If anyone's dumb enough to take out one of these loans, they deserve what they get." As if everyone is born with an 800 credit score and knows what an index fund is. But the picture this article paints isn't one of customers not reading what's in front of them. It's one where TitleMax actively works to make its contracts as confusing as possible and punishes employees who dare to actually explain to customers what they're getting themselves into. Which seems pretty evil.
It's a long article, but you should definitely read the rest of it here.