In 1989, the Yamaha V6-powered Ford Taurus SHO (Super High Output) sedan became the world's most powerful front-wheel-drive car. You might remember begging your mom to buy one instead of the regular Taurus you'd end up riding to elementary school in. But did you know the nameplate still exists?
Here's the SHOdown broken down in an infographic. (Get it? Sorry. I couldn't resist.)
Car & Driver called the "dazzling" first Taurus SHO "the most important automotive breakthrough in years." There was a second generation too, but many of us figured we'd seen the last of the nameplate when it fizzled into obscurity in 1999.
Not the case though; after about a decade hiatus the "sport variant" Taurus idea was revived and you can still get a new SHO for about $40,000, the same inflation-adjusted price the car cost when it first came out in 1989.
G/O Media may get a commission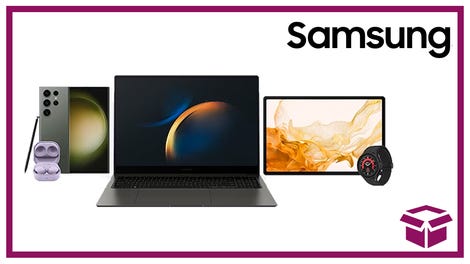 24 hour deals
Discover Samsung - Daily Deal
The new Taurus SHO runs Ford's prolific turbocharged 3.5 EcoBoost V6 which might not be as much of a curiosity as a Yamaha partnership, but it sure does make the F-150 sing so I'd have to imagine it carries the 4,300 pound car well enough.
Today's SHO is also all-wheel drive, which would theoretically help the original car's understeer and torque-steer issues that were byproducts of being both powerful and front-wheel-drive.

For those of you just joining us– a front-drive car with lots of juice can get out of hand easily because the front tires have to hold most of the car's weight, maintain direction and stability, and put power down. All those jobs are a lot of tax on one pair of rubber and the driving experience can be sub-optimal.
Is the new Taurus SHO cooler than its grandpa? It certainly looks nicer and probably drives a lot better, but hey, the OG is still the one with the proper three-pedal gearbox.