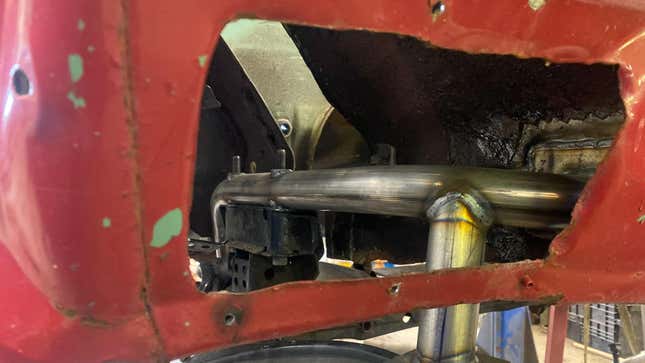 When I last mentioned it, my old Lada LeMons car had just returned to me and we were kicking around some ideas for what to do with it. Over the course of a very strange year, I devised a very strange plan.

It started with the desire to install a Honda K24 engine, which due to the cost of such an engine, kind of took the car out of LeMons build territory and into hill-climb or maybe Gridlife territory. I knew I'd need a new cage; the one we built for LeMons was out of date ,and while it was built to an acceptable standard for a version of me that was in my mid-20s and single, it was probably not what 40-year-old father of two Rory needed.
So, new engine, new cage. Probably new transmission. KPower Industries makes a kit to bolt a K24 to an E30, which is roughly Lada-sized. These were the thoughts kicking around my head when I ran into ace rally car fabricator Ryan Thompson in the waiting room of a local pediatrician. From there, things really took a turn.
I plan to do most of the car myself and can weld well enough, but when it comes to things like "measuring," "doing math" and "building a structure that will keep me alive if I slam into an oak tree at 100 mph," I have to defer to the pros. I've seen Ryan's cages crash before, so I trust him with my safety.
Ryan's company, TRF, used to run BRZ rally cars for clients who wanted to compete in rally events without having to figure out their own car. When I mentioned that KPower made a kit for a BRZ transmission and that I would like to end up with an independent rear in the car, maybe Miata, Ryan suggested using a BRZ rear since that he could get me one cheap. If they were doing a cage, they could just weld in mounts for the whole rear subframe. Logically, my thoughts turned to sourcing a BRZ front subframe to make sorting suspension, brakes, handling stuff more manageable. Which I did.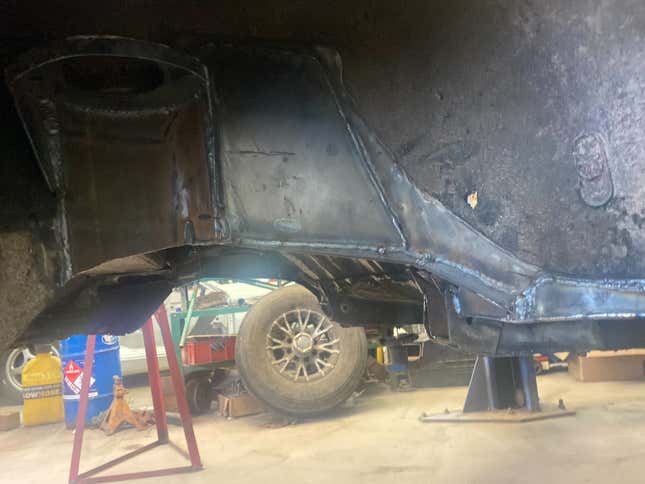 Flash forward to today, and the car is sitting directly behind me in the shop with a BRZ front subframe and suspension mounts welded in. I have two BRZ transmissions and a K24A2 on a stand.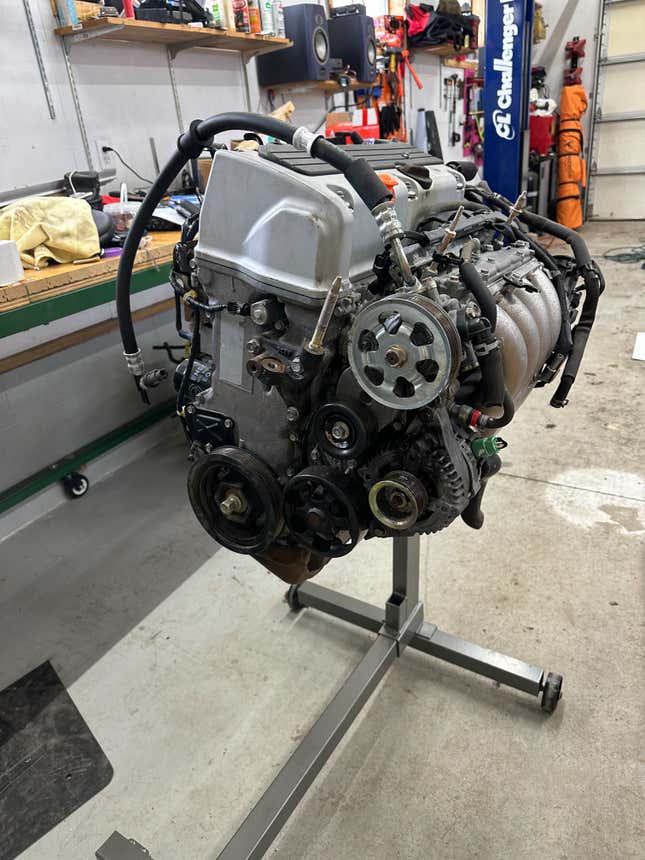 The guys at TRF managed to build enough structure at the front and rear of the car to get the subframes mounted, and now I need to patch the gaping holes in the floor, clean things up and get the engine mounted before it goes back to TRF for the rest of the heavy fabrication, including a cage.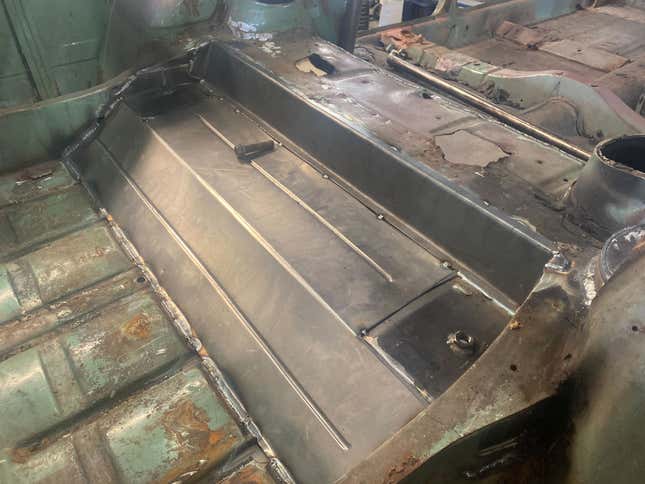 I also need to figure out braking, engine management, steering, a seat, fuel and suspension at some point. Wheels will be interesting, too. I need a 15x8 with a 5x100 bolt pattern as I plan to take advantage of the many 15" Miata tire options, but that's an unusual wheel. I'm all set with a shift knob though.