The Ram 1500 EcoDiesel was already the most efficient half-ton pickup truck with a 28 MPG highway rating. For 2015, they've managed to squeeze out a best-in-class 29 MPG in the most hilarious way possible.
By comparison, the most efficient F-150 only gets 26 MPG highway, although the 2.7-liter EcoBoost F-150 is a cheaper truck. With gas prices much lower than the diesel prices right now, it'll take a lot of driving to make up the difference if money is your only reason for buying a truck.
Details are out, and the Ram EcoDiesel now gets a class-destroying 21/24/29 MPG (city/combined/highway) with a special "HFE" trim. What's in this trim? From their press release:
The fuel economy king features a unique trim package on the popular Ram 1500 Tradesman Quad Cab four-door body, with a 6-ft. 4-in. bed and 20-inch wheels. The Ram EcoDiesel also is available with a body-colored fascia adopted from the Ram Express model, which gives the Ram EcoDiesel HFE a sporty exterior appearance not offered on other EcoDiesel-powered Ram 1500s. Class-exclusive

wheel-to-wheel side steps and a tri-fold tonneau cover
offer owners a double-bonus: greater functionality and best-in-class aerodynamics contributing to better fuel efficiency.
G/O Media may get a commission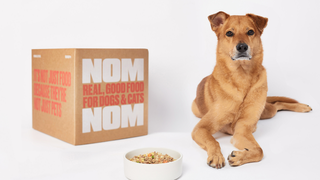 While the more aerodynamic front is interesting and looks attractive, Ram's Mike Cairns says trick here is that they put a tri-fold tonneau cover and new side steps to tweak the airflow and get one more MPG on the highway. They even had the EPA retest it.
Clever, Ram. Clever.