Taking a picture this incredible isn't easy, but here's how a group of photographers managed to get a car posed over three feet of glowing ice on the world's deepest lake.
These pictures all come from Dmitriy Christoprudov and Nikolay Kykov posted right here on nikolapic.livejournal.com and translated right here on English Russia. Click over there to see the full set. Here's the how it all happened.
You're looking at Lake Baikal, topped with a full meter of solid ice. And that's an opportunity, as Nikolay explains.
We didn't know if we be able to illuminate the car thru the one meter (3 feet) thick ice. However we decided to give it a try…
That meant borrowing an ice drill at a nearby village, but when their hole was too small for their lights, they had to enlist more local help.
we had to stop fishermen on the roadway and offer them 500 roubles for widening our hole with their special tool.
G/O Media may get a commission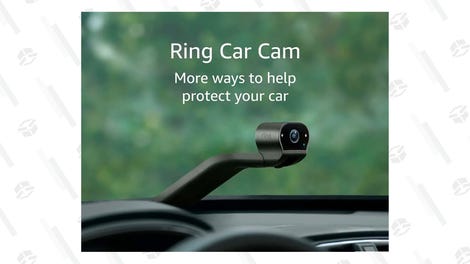 The next problem was that everyone's spiked boots were cutting up the surface of the ice around their Chevy Cruze, so they had to spend an hour polishing the surface clean.
Then they got a light into the ice, parked the car over it, and took their long-exposure shots at night, the car lit up with interior lights as well.
I've seen a lot of car photographs painting interiors with light, but this is something else entirely.
Check out more of these photos right here on Nikolay's LiveJournal. They're all fantastic.
Photo Credits: Dmitriy Christoprudov and Nikolay Kykov