Welcome to Must Read, where we single out the best stories from around the automotive universe and beyond. Today we have reports from The Daily Beast, Petrolicious, and some website called Deadspin.
I ride a bike a lot here in D.C., but I'm the kind of rider who stops at red lights and stop signs, uses a lot of hand signals and stays off the sidewalk. Mainly I do this because I'm more sympathetic to drivers; I also do it because I DON'T WANT TO GET HIT BY A FUCKING CAR.
But Jim Windolf says you can't actually ride a bike in a city without being an asshole. Thoughts?
Why can't I rise above my inner libertarian and persuade myself that the ringing of the bell (or the utterance of words of warning) is not only in the public interest but in mine as well? After considering the question at some length, I have figured out why I feel the way I do. It's because bicyclists in New York City are huge assholes.
G/O Media may get a commission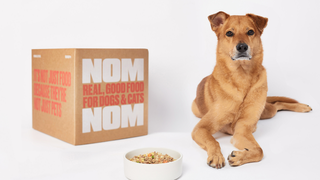 Not a ton of text here, just a ton of deeply pornographic Renault Alpine photographs.
Frederic Novo bought this car from its original owner in 2008, and you couldn't ask for a better candidate to care for such a car. He had owned two Alpines before this one, but the first wasn't powerful enough, and the second was a race car that his wife wasn't able to drive, so this one has been a perfect fit between power and driveability.
What would our cities be without shitty Chinatown buses?
The persecution of Lucky Star is an outgrowth of the federal government's new and troubling approach to regulating the motor coach industry. Washington, D.C. transportation officials and members of Congress began pushing for a regulatory crackdown following a handful of tragic bus accidents that drew widespread media attention but aren't indicative of a downward trend in bus safety. The 2012 Federal Transportation Reauthorization Act gave the FMCSA new authority to unilaterally revoke a bus company's operating license. In April, then-U.S. Transportation Secretary Ray LaHood created "Operation Quick Strike," a new division of the agency comprised of small SWAT-like teams of bus inspectors with a special mandate to force unsafe operators off the road. The FMCSA, which issues breathless press releases touting Operation Quick Strike's swift takedowns of companies that are "an imminent hazard to public safety," calls this approach a "new paradigm" for the agency.
Photo credit myophoto