The road from a debilitating crash to getting back into the thick of competition is a long and tough one for any driver—but it's been an especially difficult journey for Italian motorbike rider Nicola Dutto. Six years after an injury that left him paralyzed, Dutto lined up to start the 2019 Dakar Rally. He's known as the first paraplegic motorcycle racer in the world, the only to try his hand at the most difficult rally in the world, and he's challenging the notion that only able-bodied folks can race. And he's doing it all on two wheels.

Six years ago, Dutto's career was on the rise. The 2008 and 2009 European Baja Champion launched into the 2010 season with big dreams and high hopes of carving out a name for himself in the history books. And then, he had his accident.

At the Italian Baja in March 2010, Dutto suffered a bad crash that left him with broken spinal cord. It was soon obvious that Dutto was paralyzed. He had some sensation in his upper body, but nothing below his navel. His balance was badly affected by his injuries, to the point where he struggled to put on a t-shirt, as his sponsor Vicair noted. For most, that would have spelled the end of a racing career—at least one on two wheels.
But in November 2011, Dutto shocked the racing community. Just nine months after getting out of his hospital bed and beginning an intensive rehab routine, he was back to try his hand at competing, to see if he still had the nerve. His balance was still too poor to try two wheels, so Dutto challenged himself by competitively racing something other than a bike. At the helm of a four-wheeled buggy in the iconic Baja 1000, Dutto put both his mind and his body to the test.
Though he didn't finish due to mechanical problems, he learned two important things. First, he was entirely ready to race competitively, and second, four wheels just weren't his thing.
G/O Media may get a commission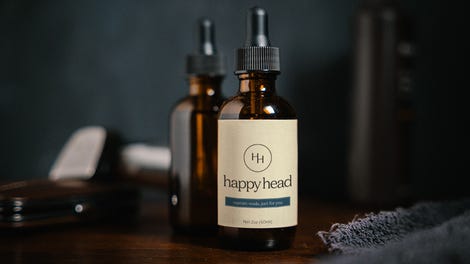 After months of support from friends, his wife Elena, and manufacturers willing to work with his specific requirements, Nicola was ready. Less than a year after the Baja 1000, he had given up buggies and was back on his bike.

His first stop on two wheels was at the Baja Aragon in Spain. Competing in the 500 km raid rally run by everything from cars to bikes wasn't an easy decision—even after training and test runs on his bike, there were no guarantees for what the race would hold.
He left the starting line hesitant about what would happen, according to ADVpulse.com. But he finished 24th. It was the start down the long road to Dakar, the ultimate challenge, and one that would take five more years of hard work to even consider.
The KTM 450 EXC-F that Dutto started the 2019 Dakar Rally on had to be modified and prepared specifically with him in mind. Dutto needed roll cages for his legs, for example, for protection in the event of a crash. A three-point harness ensured that his legs will be held in place. The rear brake had to be moved to the handlebars so Dutto could brake by hand.
One of the most integral parts of getting back on two wheels, though, was the seat. Motorbike riders spend a lot of time standing up as they rumble over harsh terrain. Their legs absorb most of the shocks of the bike's impacts, but Dutto has to sit for the entire race. A standard bike seat isn't made for that and could result in painful skin issues—not to mention how badly that would rattle bones that had already been compressed in his 2010 accident. Dutto was struggling to find a cushion that could withstand up to 18 consecutive hours of racing in harsh conditions.
Enter Vicair, a company known for designing specialty wheelchair seats and one of Dutto's sponsors for the 2019 Dakar Rally. In September 2013, Dutto met Vicair CEO Max Rogmans and the two began to design a motorbike saddle specifically for competition. By the following year, they had a finished product—a cushion composed of hundreds of different air cells, so that even if one of those cells popped during a race, the whole thing wouldn't deflate. Before long, Dutto was back in competition mode, duking it out with drivers in the Baja series and at rallies around the world.
The 48-year-old Dutto knew that 2019 was his year. He had the bike. He had the practice. He had been pushing himself to the limit in various training routines to improve balance and upper body strength. It was time to push himself further, to tackle the biggest race of his life: Dakar. The 2019 edition, taking place entirely in Peru, would be one of the sandiest and more challenging yet. But Dutto was prepared:
I will compete with a KTM equipped with a special roll-bar to protect my legs, that I have developed, and on the handlebar I have the buttons for the rear and front brake, the change gear and to accelerate. I'm actually tied to the bike. I won't be alone. I will share this adventure with 3 other drivers who will escort me one riding in front, one on each side and one behind me. It's a team work. We have competed together the Dakar Series as the Merzouga Rally and the Morocco Rally. I take the start motivated to give the maximum. I'm fascinated by the idea to spend many hours on the bike pushing forward my physical and mental limits.

Scared? Nothing scares me.
Let's talk for a minute about those three riders, known as "ghost riders," a support crew of friends and pro riders themselves tagging along with Dutto. While many Dakar competitors have a team that accompanies them to keep them in working order, things were a little different in Dutto's situation.
Because he wasn't able to stop his bike, Dutto needed someone to scope things out ahead of him. That rider would guide Dutto to the right trails, give him a heads up in case of any emergencies on the road ahead, and catch Dutto whenever he stopped. The other two riders who followed Dutto carried fuel, but were also available in case Dutto fell. He would be unable to right himself if he tipped over, and it would take two men to get the bike standing and Dutto's body re-situated in his harnesses and roll cage.
The rally proved a difficult one for Dutto. On the second day, Dutto crashed in the dunes and ended the stage with intense rib pain. On day three, one of the officials who was supposed to hold Dutto steady before the start of the race... didn't. Both rider and bike tipped onto the ground before they could be righted by his ghost riders and some help from the crowd.
Things improved from there, but as of day four, Dutto and team are currently out of the rally "due to a series of unfortunate events—which are not completely clear to us at this moment", according to Vicair's report. There are rumors of engine trouble on one of the three bikes, but no confirmation thus far. The situation's ongoing.
Despite a frustrating end to Dakar, how could you not respect Dutto? Racing is traditionally designed for the able-bodied, but Dutto's road to Dakar has been one of triumph through pain and the crushing of boundaries.
Above anything else, Nicola Dutto has shown what the human body can do when fueled with determination.