Daniel Casillo started last night by racing some friends on jet skis near JFK airport. His night ended in custody, having easily broken through the airport's $100 million, state-of-the-art security systems. Strangely, the airport couldn't be happier.[jump]
Casillo's girlfriend told the New York Post that he and his friends wanted to see who had the fastest jet ski, so they shot out into the bay. At around 7:45, Cadillo's jet ski started taking on water and no one came to rescue him, so he swam to the nearest lights: the airport.
He knew he wasn't allowed onto the airport, but he had no choice but to swim the three miles to the runway.
Casillo managed to climb the eight-foot perimeter fence, go undetected by the PIDS security system's motion sensors and closed-circuit cameras, and walk across two runways without anyone spotting him. He even was wearing a bright yellow life jacket.
Only when Casillo entered a terminal and approached a Delta employee were authorities alerted. Instead of helping him, they arrested him for criminal trespassing. He had no identification, since his wallet sank with his jet ski.
G/O Media may get a commission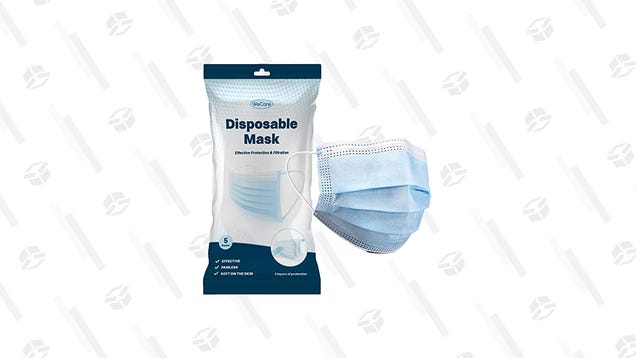 WeCare Disposable Masks With Elastic Earloops- 5 Pack
The Port Authority of New York and New Jersey, responsible for JFK's security, hasn't been happy with the PIDS system for years now, and their spokesperson, Roger Egbert, claims to be overjoyed that someone proved it needs work.
The Port Authority PBA has been concerned about the failure of the PIDS system for quite some time. We have brought this to the attention of former Executive Director Chris Ward, who failed to act.
Nicholas Casalo, a former director of MTA counterterrorism speaking to ABC News went one step further.
I think he should be given dinner and a bottle of champagne for showing us our faults.
Perhaps Casillo would settle for having his charges dropped.
Photo Credit: Getty Images