Today, Craig Lowndes claimed his sixth ever Bathurst 1000 win with help from codriver Steven Richards. It was also a thirtieth win for Holden at the Australian endurance classic, and it came after an unbelievable six-car melee for the lead at the end. How is this man so fast? Let's hop onboard his car and see.

This is a clip from this year's race, where Lowndes passes David Reynolds' car for the lead. As you can see, he's not afraid of the occasional slide, and certainly does an impressive job of hustling the car through the narrow, windy esses on Mount Panorama's infamous circuit.

On the other hand, he doesn't look super stressed during this run, despite being on one of the most dangerous circuits in the world. Lowndes even takes some time out on the unspeakably fast Conrod Straight to crack his knuckles and move his fingers around a bit to ensure he doesn't have a death grip on the wheel. Ever had a track day instructor tell you not to hold on to your wheel so tight? It's because you lose feeling in your hands when you hold things so hard. You need some feeling left in your fingers to tell what the car is doing.

Of course, there's also the enormous balls of steel at work. Lowndes' Jesus-take-the-wheel moment happens in the same part of the track where one of the support series' cars lost control at high speed and went into a horrific series of flips. Sure, straights are your best opportunity to give your knuckles a break, but completely letting go of the wheel there takes huevos grandes.
Of course, it's worth noting that Scott Pye also drove with his knee while trying to adjust his belts, but at least there's some body part attempting to control the car in that case. Besides, there's always a lot of awkward fidgeting whenever something in the car isn't adjusted right. The knee makes sense to me. Lowndes' hands-free moment is a whole 'nother level of insanity.

That is how you win the Bathurst 1000: cool, calm insanity.
Holden's thirtieth win is more than any other manufacturer to have competed at the Bathurst 1000.

G/O Media may get a commission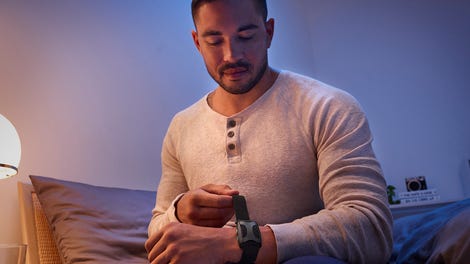 ---
Contact the author at stef.schrader@jalopnik.com.