Rauno Aaltonen drove a Mini Cooper S to the model's last victory in the 1967 Monte Carlo Rally. It was a stunning victory, but Aaltonen's been harboring a secret. How he actually won. Here, he shares that secret with Autos.Sympatico.ca's Matt Bubbers. —Ed.
"It was David vs. Goliath," recounts the ex-rally driver with the wispy white hair. "Ahh, it was fantastic! The spectators in Monte Carlo were there with their hearts," he says with emphasis.
Rauno Aaltonen is short, maybe 5'5". He wore a smart black shirt during the day, and a white shirt with a red sweater slung over his shoulders in the evening. Racing drivers-the wise ones, anyway-seem to have less ego with age and Aaltonen is no exception.
He's a quiet man, a professional. That much you can tell just by the way you have to draw a story out of him. He's not one to brag, even though he's one of the most successful professional rally drivers of the '60s and '70s.
The dangers of rally
In '62, Aaltonen had a bad crash at Monte Carlo in a Mini. "I was stuck in the burning car. I could see pastel colours, you know, and I was hearing classical music. Then I could hear my co-driver calling me to climb out but the seatbelts were already melted so I had to try to wiggle out." He made it-he didn't give up-and he came back to try to tame the Turini again.
G/O Media may get a commission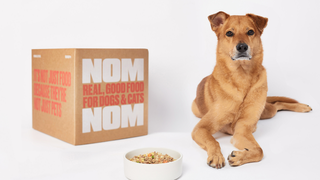 Just five years later, he won his most extraordinary victory. How?
"You have to consider the diagonal because you will always be driving in a drift." He demonstrates with his hand, drawing a line from one of the front wheels of an imaginary car to the opposite wheel at the back. The other cars were Goliaths: bigger and more powerful.
"But the Mini was smaller across the diagonal and that counts for a lot when you're driving just beyond the limit, along cliffs and sheer rock faces and through villages. The Monte Carlo is the most prestigious rally race in the world, but also one of the most unique and difficult.
The Mountain Circuit includes the famous Col de Turini special stage. "We run it twice, both directions. It's very difficult: cliffs, rocks, narrow roads…"
"We had big drama right at the end of the last special stage, from the Col de Turini to la Bollene, a small village on the mountain top." I pause. "Little 'l', 'a' then space, big 'B', 'o'…"
He spells it out for me.
Aaltonen, alone
While we're talking, he's trying to squeeze in a quick lunch. Mini brought him here-along with writers from all over the world-to an ex-Luftwaffe airbase on the outskirts of Munich, for the press launch of the new Mini Coupe. (I reviewed the car, but honestly Aaltonen stole the show for me.) And so it is that I came to interview Rauno Aaltonen in front of an armoured aircraft shelter, looking out over an empty WWII runway.
It's only dawning on me how surreal it was as I write this now. Afterwards, he promised me some driving lessons on the runway. In my life, or on YouTube, I have never seen someone slide a front-wheel-drive car through a corner with such feeling, such precision.
He held the steering at a constant angle of attack, adjusting the degree of the slide only using his right foot on the throttle. The speed he carries is supernatural. I didn't know this was possible in a front-driver.
But anyway, the big drama on the Col de Turini. It was '67, the height of rally's golden era.
Last stage drama
"We arrived at the beginning of the last real stage leading by 12 seconds. Vic Elford [the legendary driver of the Targa Florio] was second in a Porsche 911, but he was in front of us on the road, starting ahead. We listened, you know, to that six-cylinder, the feeling of power! He disappeared up the road.
"It was our turn. We made a radio check: microphones, amplifiers. You are concentrating totally. The man with the flag counts down from 10, nine, eight, seven… But he stops at four. There's an accident on the hill. The ambulance rushes up. Of course, now your concentration is totally broken."
"Then a snowstorm starts," says Aaltonen, smiling his now signature smile. "You could see the snowflakes floating down. In theory, it could be beautiful. But, for us, it was hell. Spikes [in our tires] don't work in the snow. We couldn't see the road-everything was white."
After a thick layer of snow had fallen on the mountain, the course was clear. The countdown resumed, uninterrupted this time.
"First gear. Wheelspin. 8,000 rpm, hardly moving. Second gear. Wheelspin. We couldn't get any grip. We had the wrong tires. Henry Liddon, my co-driver from Bristol, England; has a dry sense of humour; a fantastic person-says when we get to the top of the hill, 'two and half minutes down.' To get back two and a half minutes going downhill, no way-there was no way to win. But, in rally, you never give up.
"We drove back down the mountain, really fast: third gear, 140 km/h. The spikes were working better now."
The crash…and short cut
"Suddenly, under the snow was a big patch of ice. We started sliding, rocks on the inside of the turn, cliffs on the outside. I saw that there are these concrete blocks that would be safe to hit. They would stop the car from going over. Aiming at one of them would have been the safe thing, but you never give up. So I aimed between the concrete blocks. I knew it wasn't a sheer drop, maybe 45-degrees and with trees.
"We were flying in the air. The headlights were showing the fir trees, and the snow, it looked like we were in a fairytale. These boulders covered in snow looked like ghosts, in my eyes."
But the car survived. As did Aaltonen and Liddon.
"We landed in soft snow between the trees and huge boulders. This was purely good luck as one cannot steer the car while air-born. As we had already left the road there was no point of stopping, as the Mini would immediately sink deep, but to continue hoping to find some road."
He had no idea where he was going.
"Once we had found a road and noticed it was the special stage, we understood how lucky we had been. Nobody could purposely find that kind of route between the trees and boulders. Yes, in fact it shortened the route.
"We won by five seconds. It was a huge shortcut. That was not skill, that was good luck!" he says with a chuckle. "And Vic [Elford] had made some mistakes, so second place was a Renault Alpine driven by Ove Anderson. I told my co-driver to shut-up his mouth and don't tell anything. And so, for 20 years I never told anybody. It's no good to tell because it would just stir things up, you see."
I asked him later if it was fair to say he, "accidentally cheated" to win the rally. "Not really," he wrote, "as we had no plan or purpose to short cut. It could have been a 'long cut' just as well. The big surprise was to get through the steep forest slope under those conditions."
The word cheating has all the wrong connotations, but it's the correct word. There was nothing sinister about what Aaltonen did. In fact, he typifies the spirit of rallying in those old days.
The first time he told that story was to a British group from a Mini club. How did they react? Aaltonen smiled, and clapped. They just cheered.
---
This story originally appeared on Autos.Sympatico.ca on January 5, 2012, and was republished with permission.


Email us with the subject line "Syndication" if you would like to see your own story syndicated here on Jalopnik.